With a recently expanded range, DENSO cabin air filters safeguard you from harmful pollutants
As summer heat waves sweep Europe and concerns about air pollution rise, DENSO highlights the importance of cabin air filters with a recent range expansion.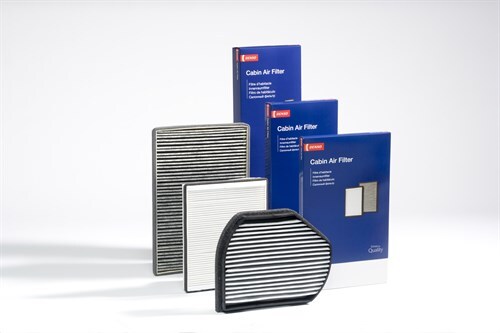 In-car health
Short car journeys are causing massive pollution problems – and it's not just pedestrians at risk, according to a new study.
Emission control systems take up to five minutes to activate with nitrogen oxides (NOx) increasing by up to 32% before a diesel engine has warmed and 422% for petrol, according to the Emission Analytics research [1].
Drivers and passengers are exposed to these higher levels, too, and it's even worse if the cabin air filter (CAF) is clogged and dirty with short shuttle runs to the local high street much more damaging to your health than you might think.
The CAF helps to improve air quality by filtering out harmful particles found in exhaust fumes, cigarette smoke and fuel vapours before they get inside a vehicle – as well as stopping leaves and debris from getting into the air conditioning system.
Without a CAF, the air inside a car could be up to eight times dirtier than the outside – especially during the first few minutes of switching the engine on.
Range expansion
To help provide improved air quality to a greater number of vehicles, DENSO recently expanded its cabin air filter range with 32 new OE-quality part numbers. These new part numbers provide an additional 3,500 applications, linked to 130 OE part numbers, and provide coverage for an additional 50 million vehicles.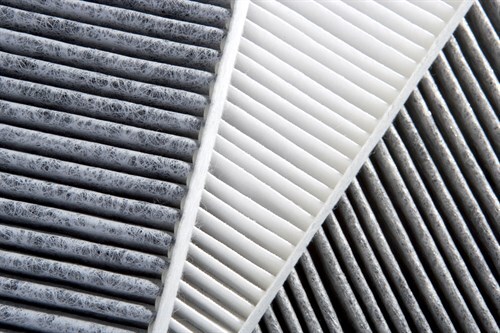 DENSO filters
DENSO's combination filters are among the most effective on the market, using high-quality, non-woven fabric enhanced by an added layer of activated charcoal. The charcoal creates an effective 'adsorption' process that condenses gases on the surface, eliminating unpleasant and harmful fumes and odours.
The combination filter is extremely precise, blocking particles that are 1,000 smaller than a human hair and are capable of removing up to 25% more major pollutants from the air than standard particle filters which don't contain the activated carbon media.
Just as important as the type of CAF is the condition of it. Older filters which are clogged or dirty can harbour mildews and bacteria, which can cause allergies and discomfort to car passengers. Aside from poorer filtration, a blocked filter can also make window defogging more difficult as particles will remain airborne for longer and there will be less air flow from fan outlets. A poorer quality CAF also poses the risk of compromising a vehicle's HVAC system completely by causing an increase in the pressure drop, resulting in costly damage.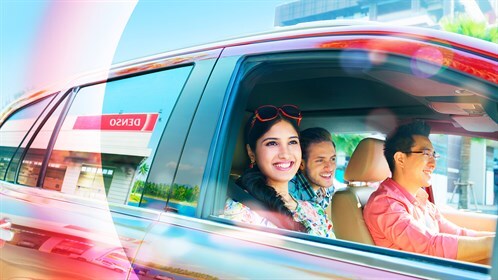 Enhancing air quality
With so much pollution in the air, the work a regular CAF gets through is staggering. Over the course of 15,000 km at a speed of 60 km/h, a standard CAF must refresh the air contained within an average sized house up to 300 times a year [2].
To keep the filter working in optimum condition, DENSO advises workshops to check air filters regularly, and the OE supplier recommends replacing CAFs at least once a year or after 10,000-15,000 kms.
Over 40 million people living in the top 115 cities in the EU are currently exposed to air which exceeds the WHO quality guideline values for at least one major pollutant. The health implications of this are severe; children living near roads with heavy-duty vehicle traffic are twice as likely to develop respiratory diseases and lung cancer.
DENSO is looking to help address this global issue by making environment and wellbeing a top priority as part of its long-term 2030 strategy.
Find out more
Further details of DENSO's cabin air filter range are available on the cabin air filter webpage, on TecDoc or from your local DENSO Aftermarket contact.
[1] Emission Analytics research, May 2018 (http://emissionsanalytics.com/why-cold-starts-could-freeze-air-pollution-improvements/#_ftn1)
[2] Given an average mileage of 15,000km, at a speed of 60 km/h, this brings the total operation hours to 250. With an average flow rate of 300 m3/hour this means 75,000 m3. Average air volumes in a family house equal 180-400 m3. Taking 250 as an average, your car must refresh the air within the house 300 times in a year.