DENSO rotating electrics range now extended to include heavy duty and commercial vehicles
Since the 1960s, DENSO has used its world-leading engineering expertise to develop the highest quality starters and alternators programme on the market. Already selected as original equipment by manufacturers worldwide, DENSO's aftermarket range offers the same OE specifications, with completely new parts and no remanufactured units.
DENSO's already robust rotating range is now extended to include the same OE-quality, reliable parts, now for heavy duty and commercial vehicles. The heavy duty range expansion covers three additional types: PA90 and P5/P8 type starters and brushless alternators.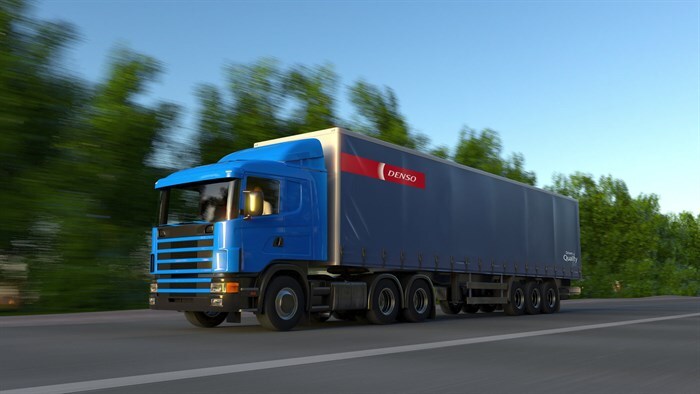 PA90 Heavy Duty Starter
Designed for the toughest applications and covering both 12V and 24V, DENSO's PA90 Heavy Duty Starter installs faster and performs better under rigorous conditions. The starter includes a totally enclosed structure for water/dust proofing, enhanced safety measures with a fusible connecting wire to avoid critical failure mode and a smaller and lighter design with a high internal gear reduction ratio.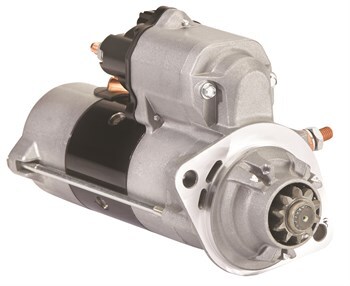 Other key features include:
Slip disk shock absorber
Drive spring engagement
Clutch structure

Integrated clutch outer with planetary gear carrier
Integrated bearing race with clutch inner
HD Planetary Gear Reduction Starter (P5/P8)
With an innovative, durable design, DENSO's HD Planetary Gear Reduction Starter delivers extensive cranking power (5kW, 8kW) direct to the aftermarket. The new heavy duty starter features a compact, lightweight design, increasing ease of installation and reducing total weight. Additionally, the starter has high torque for maximum starting power and improved cold start ability.
Other key features include:
A rotatable nose cone for increased application flexibility
Soft engagement for improved durability of pinion and ring gear
Long life operation with needle bearing in drive-in end and ball bearing in commutator
Brushless Heavy Duty Alternator
In addition to the PA90 and P5/P8 starters, DENSO's heavy duty range expansion also includes a DENSO Brushless Heavy Duty Alternator. The heavy duty, brushless construction is built to endure heat producing engines, ensuring a durable, long-life design. Like DENSO's other alternators, the brushless alternator also has a compact design in a lighter unit for easy fitting.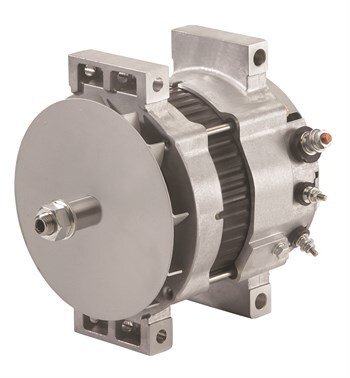 Other key features include:
High output at lower RPM

Over 80A at engine idle for 12V
Over 20A at engine idle for 24V
Proven reliability for the lowest industry return rate
Heavy duty bearings

High load rating on front and rear bearings provide a greater support area
"We are thrilled to bring our same commitment to providing exceptional design and outstanding quality starters and alternators to our new heavy duty range," said Ruslan Leontiev, Product Manager, DENSO Europe. "All of the new starters and alternators are highly efficient, providing a compact, lightweight design without sacrificing high output, making them perfectly suited for heavy duty aftermarket applications."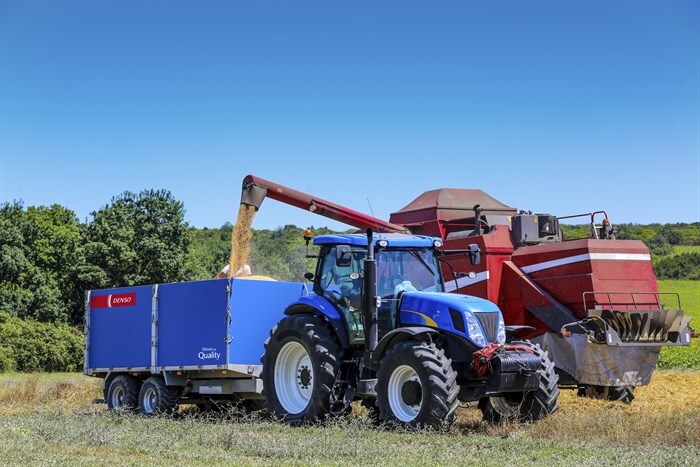 Find out more
Further details of DENSO's rotating range are available online, on TecDoc or from your local DENSO Aftermarket contact.