New wiper blade and motorcycle spark plug catalogues released for 2018-19
DENSO is pleased to announce the launch of two updated catalogues for 2018-19: one for wiper blades and the other for motorcycle spark plugs.
These new catalogues offer a full, updated overview of the expanded aftermarket range, as well as other useful information such as product characteristics and identification markers.
Also with helpful diagrams detailing installation and fault analysis, the new catalogues offer a collection of expert DENSO knowledge aimed at making DENSO Aftermarket products as accessible as possible.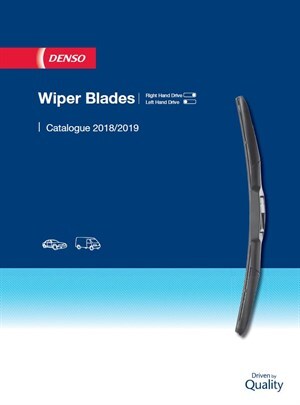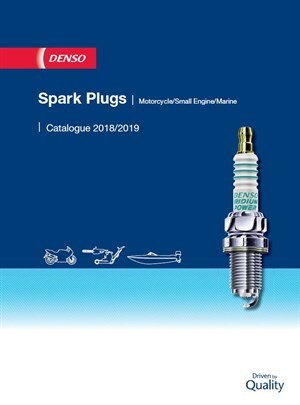 Wiper blades
As of February 2018 the DENSO wiper blade range now contains 232 part numbers, extending coverage to over 330 million vehicles. This follows the addition of 26 part numbers earlier this year.
Wiper blades are an essential vehicle safety feature and with hybrid, flat, conventional and rear blades available, DENSO's superior quality wipers can be used across a vast number of applications.
Ruslan Leontiev, Product Leader, Wiper blades, at DENSO Europe Aftermarket said: "All of DENSO's replacement wiper blades are manufactured to exacting OE quality standards and are designed to deliver outstanding performance in windscreen cleaning and motoring safety. DENSO's focus on high durability blades also ensures a longer lifespan."
The part number of the new catalogue is DEWB-180001.
Motorcycle spark plugs
Since 1959, DENSO has been setting the standard for ground breaking, innovative spark plug technology, and today, continues to supply the highest OE quality products direct to the aftermarket.
The range, which provides coverage for automotive, motorcycle, marine and small engine part numbers, includes both TT – Nickel TT and Iridium TT – and Direct Fit – OE Nickel, Platinum, Iridium and Super Ignition.
With the latest product range application update, the motorcycle spark plug catalogue now details more than 350 part numbers, covering 5,500 bike types. All have the direct fit OE cross as the main OE reference and the iridium power range as the upgrade alternative.
The part number of the new catalogue is DEMC180001MM.
Latest extensive, all OE quality range updates
Gilbert Couvert, Product Manager, Spark Plugs, at DENSO Europe Aftermarket said: "These new product catalogues showcase our latest extensive, all OE quality range updates for the aftermarket, making sure our customers are up-to-date and have direct access to a range of valuable information."
Find out more
Further details of DENSO's wiper blade and spark plug ranges are available online, on TecDoc or from your local DENSO Aftermarket contact.
Find our E-catalogue here.