A wiper blade for almost every vehicle with DENSO
Winter weather including freezing temperatures, heavy rain and muddy roads can all prove hazardous for drivers. Now is the time to be replacing old wiper blades to ensure safe and clear visibility in harsh conditions. Workshops can advise on suitable replacements whilst boosting revenue – at DENSO, there's a blade for almost every vehicle.
Wipers should be changed once a year
As a general rule, wiper blades should be replaced once a year. However, many motorists are not aware of this fact and so it falls to workshops to educate them and recommend suitable replacements.
Cold and wet weather along with the glare of winter sunshine (which highlights dirt and grime on windscreens) can prevent drivers from obtaining a clear, safe view of the road. Reduced visibility can lead to accidents, so it's vital that wipers are in good working order and that drivers are using the best possible blades for their vehicle.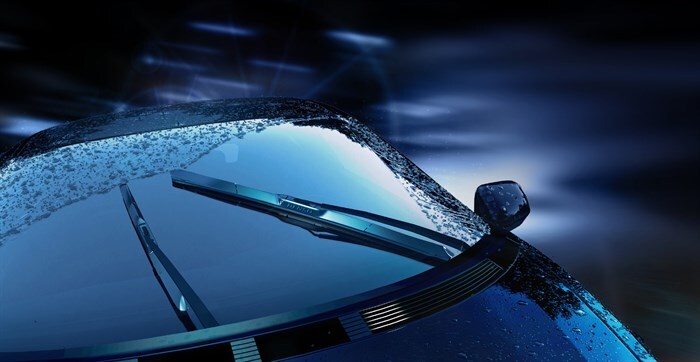 DENSO Wiper Blades: a definitive difference
DENSO don't just do wiper blades. We provide 232 innovative wiper blade part numbers and have 94.2 percent European car parc coverage, catering for all the key vehicle brands. Our blades are even used by the fastest trains in the world, the Japanese bullet trains, which reach 320km/h!
DENSO's unrivalled wiper blades are of superior OE quality, adhere to the strictest quality standards and advanced design whilst being easy to install for total convenience. Every sophisticated blade delivers a precise, clear and streak-free clean to windscreens and their durability guarantees a superb and safe performance for thousands of miles.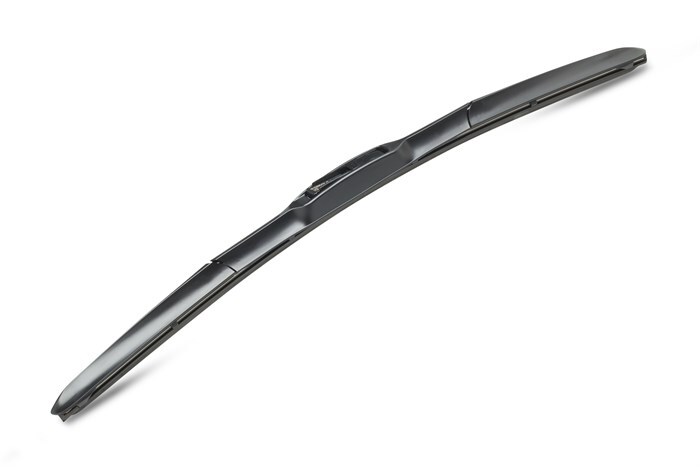 Hybrid Wiper Blade
A blade for almost every vehicle
The DENSO wiper programme offers 4 categories of blades, along with an array of fitting options including bayonet, hook and twin screw installation systems, for ultimate convenience. Put simply, there is a DENSO Wiper Blade for almost every vehicle.
An all-round performer, long-lasting and popular with everyday motorists with many different blade/installation options.
DENSO's flagship blades – stylish, subtle and developed with OEM specification wiping technology. A rigid graphite coated rubber blade delivers a smooth, streak-free clean plus an advanced vertebrae provides exceptional surface-holding capabilities. The Hybrid Blades also offer the longest lifetime and lowest noise levels on the market. DENSO's Retrofit Hybrid Blade range enables customers to upgrade from conventional blades to Hybrid Wiper Blades.
Increasingly popular due to their intelligent design and infinite number of pressure points which enables even contact on any windscreen. The result? Long-lasting, streak-free cleaning, in all climates.
DENSO's OEM specification rear wiper blades are an impressive and cutting edge addition to the expansive wiper blade programme.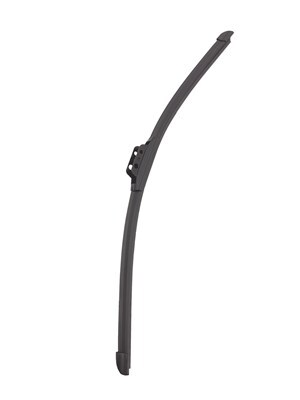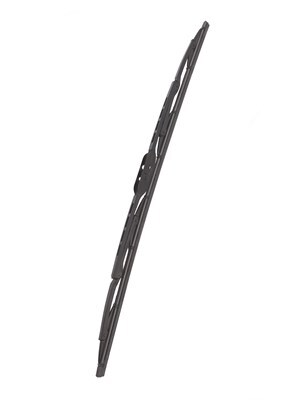 Flat Wiper Blade Standard Wiper Blade
It's time to replace your wipers
Workshops can increase revenue at this time of year by capitalising on wiper blade needs. Customers heavily rely on the expertise of workshops when investing in their vehicles, so employees can use their knowledge to educate consumers on the signs and symptoms of wiper wear and tear.
Signs that wipers need replacing:
Streaking – narrow streaks of dirt on the windshield. If it still occurs after cleaning the blade, the wiper is worn down and needs to be replaced.
Stuttering – the wiper blade stutters or jumps across the windshield and makes a lot of noise. This could be due to a dirty windscreen, worn down blade or incorrect arm angle. If still apparent after cleaning, a replacement is required.
Dirt – visible dirt on the windshield which cannot be removed. If a blade cannot remove dirt it's likely the rubber attached to the wiper has eroded so a new wiper is needed.
Uneven surface hold – the blade struggles to evenly glide across the windshield. This is a sign the wiper arm is bent or out of shape and will need to be changed.
Ensure your customers are aware of these common signs, if necessary display the list on posters or leaflets in your workshop so customers can make a note of them for future reference. Also stress the importance of being prepared, i.e. regularly replacing wipers before they deteriorate and pose a danger to the driver and passengers.
Premium wipers offer performance and profits
It's essential to highlight the benefits of premium wipers, as they serve as a beneficial investment, lasting the longest and providing the best performance. This is especially relevant to owners of luxury vehicles - why spend a lot on a car and fit it with standard wiper blades? Offering logical upgrades, particularly in regard to safety, strengthens trust and loyalty with the customer and can result in a stronger revenue stream for your workshop.
Ultimately, drivers want the safest vehicles possible and that includes every part on the car. DENSO Wiper Blades offer years of innovation and the latest technology for ultimate peace of mind.