WEC round 3: a hard-earned double podium finish for TOYOTA GAZOO Racing
The team finished second and third in the 4 Hours of Shanghai after a challenging race. Competing with the maximum success handicap, TOYOTA GAZOO Racing was still able to secure podium positions by delivering a patient race and making up time in the pit stops.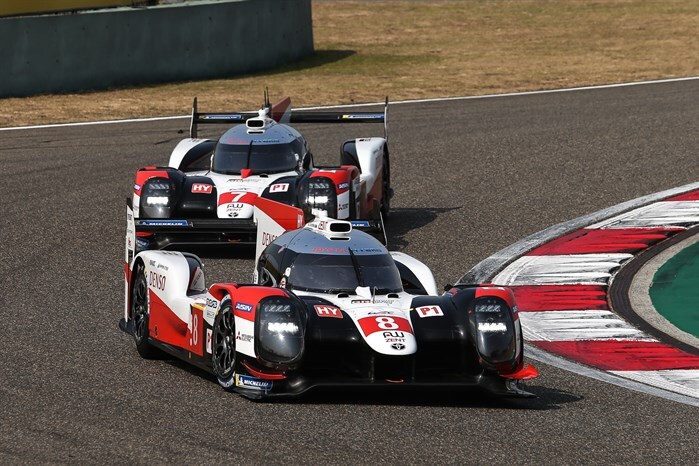 Finishing positions
Sébastien Buemi, Kazuki Nakajima and Brendon Hartley, in the #8 TS050 HYBRID, took a three-point lead in the drivers' World Championship by finishing second behind the winning Rebellion #1. Mike Conway, Kamui Kobayashi and José María López earned third in the #7 TS050 HYBRID. They are now second in the World Championship.
Quick pit stop work
After a quick start, the #7 stabilised in third, while the #8 initially dropped back, before patiently driving into fourth position, before overtaking the #7 on lap 12. 45 minutes in, both cars made their first stops and took on fuel only, with fast pit work by the mechanics getting both TS050 HYBRIDs back into the race an impressive 10secs faster than the leading Ginettas.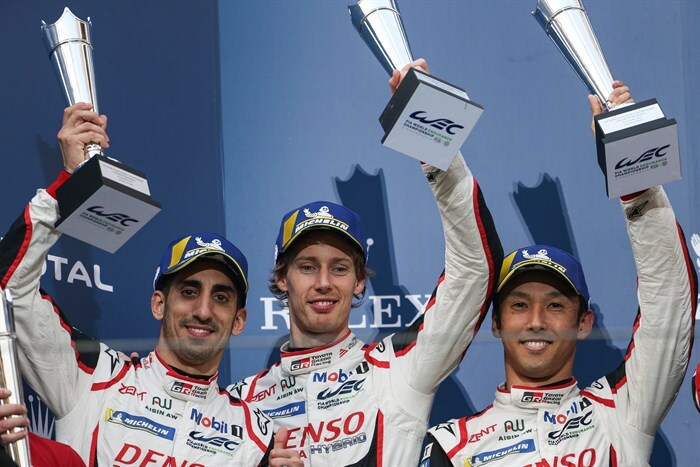 Temporary lead
The pit stop lead allowed Sébastien in the #8 to leapfrog Ginetta #5 for second place and he soon took the lead, showing better pace than his rival in their respective second stints on the same tyres. The #8 continued to lead until lap 40 when Rebellion #1, on new tyres, overtook despite a valiant defence from Sébastien.
Meanwhile, the #7 TS050 HYBRID and both Ginettas were handed drive-through penalties for overtaking Rebellion #1 before the start-line on lap one, dropping Kamui to fifth.
First driver changes
At the first driver changes, soon after the 90-minute mark, Brendon took over the #8 in second place, but around 30 seconds away from the leading Rebellion #1 while José in the #7 was a similar distance further back in third place.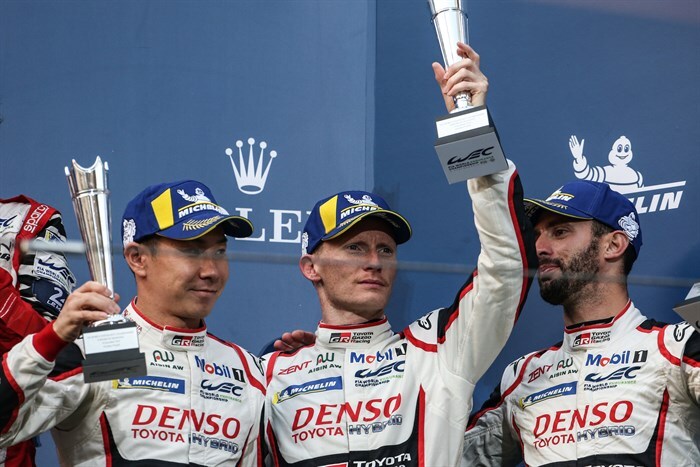 Half distance
At half distance, the positions at the front were stable as the leading cars battled severe tyre degradation and heavy traffic. Brendon handed over the second-placed #8 to Kazuki on lap 73 at the same time as Mike took the wheel of the #7 in third.
Home straight
The #1 Rebellion suffered no further drama, meaning it took the chequered flag to win by 66.984secs from Kazuki in the #8, with Mike bringing the #7 home in third a further 70.783secs behind.
TOYOTA GAZOO Racing will fight to return to the centre of the podium in the fourth round of the season, and the only WEC race in the Middle East, the 8 Hours of Bahrain, on 14 December.