TOYOTA GAZOO Racing reigns in Bahrain! The team take first and second place in round 4 of the WEC
A double celebration for TOYOTA GAZOO Racing after a challenging 8-hour race in Bahrain. The team secured a one-two victory on the podium, its third of the 2019-2020 FIA World Endurance Championship (WEC) season.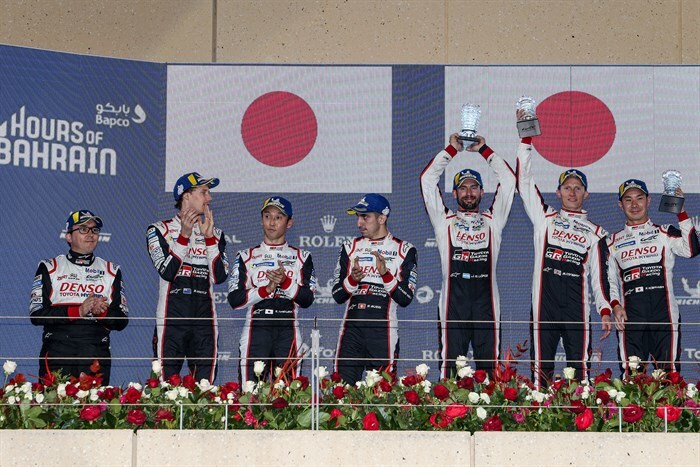 The world champions overcame challenges with a strong strategy, consistent performance and fast pit stops during the 1,390km race.
In the #7 TS050 HYBRID, Mike Conway, Kamui Kobayashi and José María López stormed to victory, taking the top spot for the second time this season. Drivers Sébastien Buemi, Kazuki Nakajima and Brendon Hartley followed closely behind in second place in the #8 TS050 HYBRID.
Overcoming challenges and collisions
A dramatic start saw the #8 collide with another vehicle, causing damage to the front left bodywork, meaning driver Sébastien, having begun the race in third, was forced to drop down to 10th place. Mike managed to avoid the track debris, moving up from fourth spot in to first. Sébastien wasted no time in closing the gap however, climbing back up to third place by the 10th lap.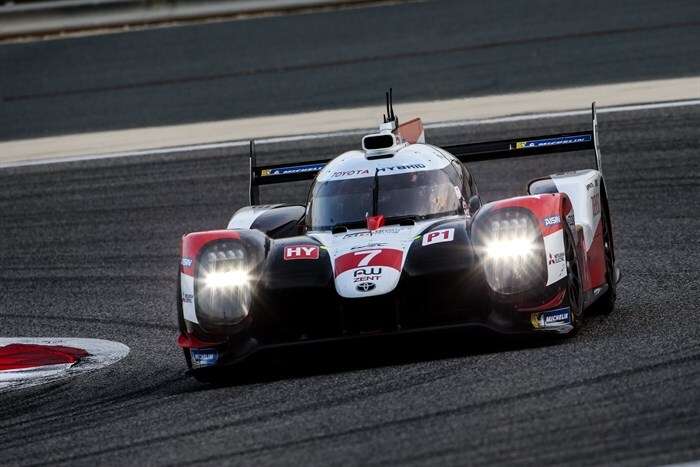 New drivers, new tyres
Following the first fuel stop, Mike continued in the lead whilst Sébastien dropped to fourth, after a front bodywork change. He didn't remain there though; eagerly pushing to catch up with the top three and stealing the third spot from the #6 Ginetta on lap 43.
After 90 minutes, both the #7 and #8 were handed over to Kamui and Brendon, and new tyres were fitted on the vehicles.
Bringing home victory
The drivers continued to maintain their positions for a further two and a half hours, whilst the #1 Rebellion was forced to stop for five minutes in the pits due to a technical problem. Brendon seized the opportunity to move in to second place and remained there. The #5 Ginetta faced further difficulties and eventually stopped at the side of the track, whilst the #1 Rebellion caught up to third, though still three laps behind TOYOTA GAZOO Racing.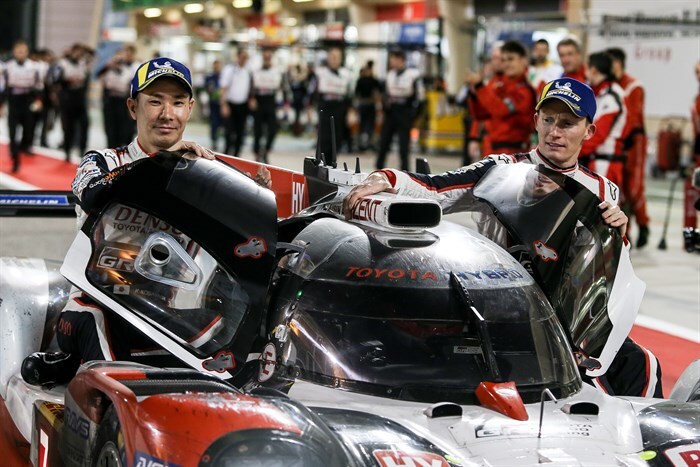 Another win and a successful 2019
Darkness fell on the Bahrain International Circuit and both the #7 and #8 were comfortably able to maintain their positions without taking any risks in the final hours of the race. Only three LMP1 cars finished the race, after both Ginettas were forced to retire; following 257 laps, José was first to cross the finish line in the #7, establishing an eight-point lead in the WEC.
Kamui was close behind in second place, meaning TOYOTA GAZOO Racing now holds a 41-point advantage over team Rebellion.
The championship will resume in the new year returning to Austin, Texas for the '6 Hours of Circuit of the Americas' on 23rd February. The '1000 Miles of Sebring' will follow on 20th March.
Congratulations TOYOTA GAZOO Racing on a successful 2019!