Another win for the TOYOTA Yaris WRC team
Driver Elfyn Evans claimed his first victory with the TOYOTA GAZOO Racing World Rally Team, at Rally Sweden. Kalle Rovanperä and Sébastien Ogier also secured a place on the podium, putting Toyota in the lead of the manufacturers' championship.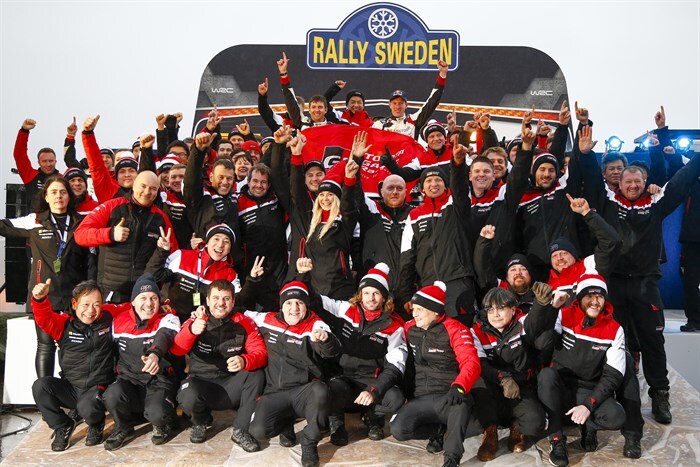 A stellar performance by TOYOTA GAZOO Racing
The rally had a reduced itinerary due to recent milder weather conditions in the region; however temperatures dropped to below freezing on the first morning, allowing drivers to push hard on the track.
Evans took the lead from the start, proving to be the fastest during the first and third stages, along with the Torsby Sprint at the end of the day. He and his co-driver Scott Martin gained an 8.5 second lead.
Rovanperä also excelled, delivering a stellar performance, in only his second start at rallying's highest level, finishing day one in third place, whilst Ogier followed closely behind.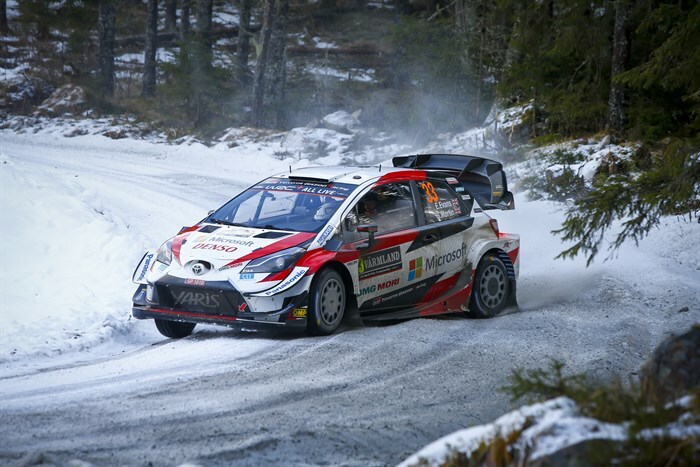 Evans continues to dominate
The second day included the same route as the previous day; three forest stages around the border with Norway, plus the short Torsby Sprint, however with the addition of fresh snow which had fallen during the night.
Evans continued to dominate the race, leading in all of the forest stages, setting the fastest time on each which ultimately propelled both him and Martin way ahead of their rivals.
Ogier overtook Rovanperä in the first two stages, putting him in third place. However it wasn't for long; Rovanperä recorded the second-fastest time on the Nyckelvattnet and jumped back ahead. Finally, during the Torsby Sprint, Ogier overtook him once more.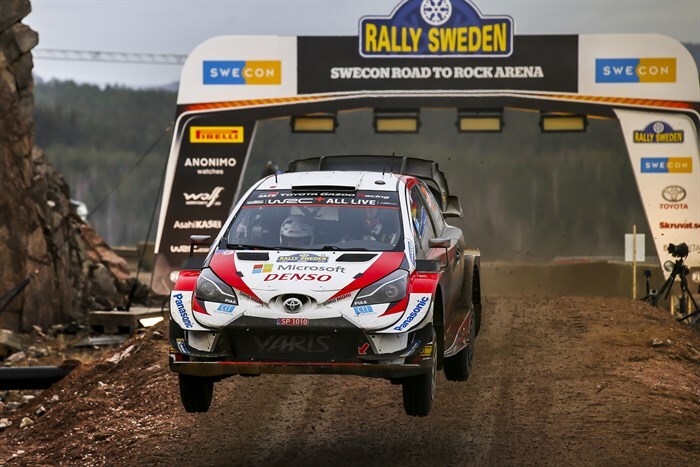 The first British competitors to win Rally Sweden
Evans and Martin did it! The dynamic duo finished in first place at Rally Sweden and are the first British competitors in history to do so.
The final race day brought rain and a challenging course; Evans approached the stages cautiously, however this didn't matter as he already had a 17.2 second advantage and eventually secured the top spot, 12.7 seconds ahead of the rest.
Rovanperä battled through tricky conditions in the Likenäs stage, taking a 3.7 second lead – his first WRC stage win and the maximum five bonus points available in the Power Stage. He is the youngest ever podium finisher on a WRC round.
Ogier achieved third fastest time and came fourth overall – he is now third place in the championship, five points behind Evans.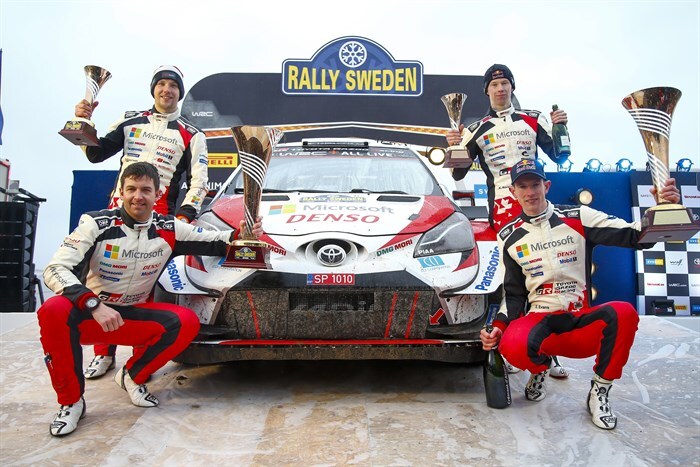 The next race will take place in Mexico on 12-15 March 2020, during which drivers will have to cope with rough gravel roads, temperatures of up to 30°C and high altitude which can reduce engine power by as much as 20 percent. They will certainly have their work cut out for them!