Ogier and Ingrassia take the title for Toyota GAZOO in action-packed WRC finale
Sébastien Ogier and his co-driver Julien Ingrassia came from behind to win the FIA World Rally Championship after a dramatic final stage at Monza. Ogier overhauled his Toyota GAZOO stablemate Elfyn Evans on the final stage to take his seventh WRC title in eight years and his first with Toyota GAZOO Racing, sponsored by DENSO.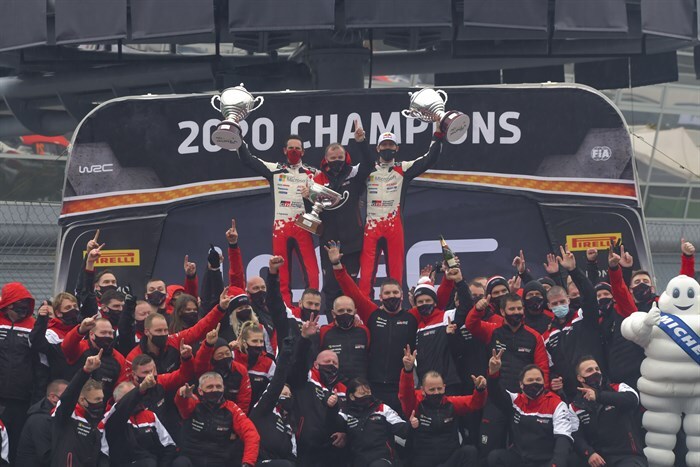 It had already been a dramatic season, with a long enforced break and many other changes necessitated by the Coronavirus pandemic. But the biggest drama was saved for the final stage, as Ogier and Evans went head-to-head with the championship in the balance.
Tough conditions split the competitors
Monza was a technically complex course, with tight bends and surface changes on the Monza circuit compounded by trips into the mountain roads. Wintry weather met competitors as they assembled for the stage on 3-6 December, compounding the challenge further.
Evans and co-driver Scott Martin, who went into the race holding the overall lead, fell victim to the conditions as their car came off the road while negotiating a sharp right-hander on Saturday. They had to retire that day – but under race rules, Evans was allowed to return on Sunday, and could still fight to pick up enough points to keep his championship lead.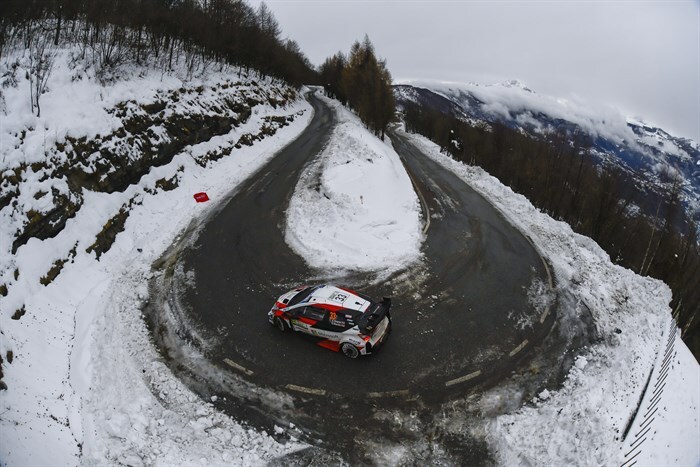 But the initiative was with Ogier now. He was already in the rally lead, with the final day's asphalt stages around Monza circuit still to come.
Rain intensified throughout Sunday to ensure the race was never straightforward. But Ogier held on to take the rally win by 13.9s – and with it the championship title.
Mixed emotions
Ogier and Evans took a one-two in the drivers' championship, making it two WRC titles in a row for Toyota GAZOO after Ott Tänak won the championship in 2019. Meanwhile, Toyota took second place in the manufacturers' championship.
After the race, both drivers expressed a mix of elation and wondering what might have been.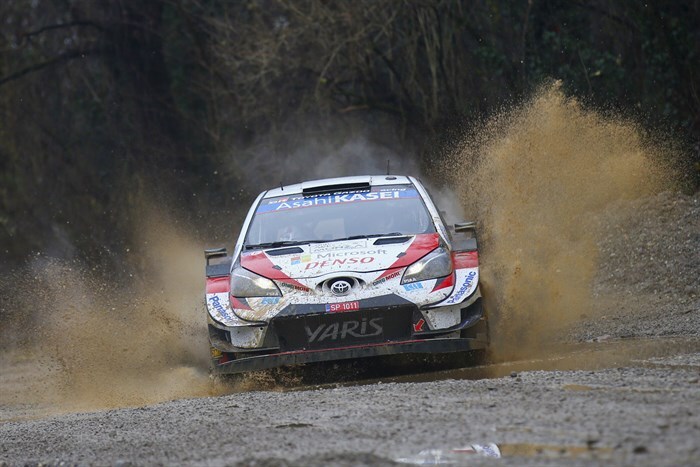 "It's been an incredible weekend and very, very challenging," commented Ogier after his victory. "The start of the rally was very tight but we kept to our plan, we kept pushing and trying to keep the pressure on.
"What happened to Elfyn was significant for us and our title hopes. I felt for him and Scott; they had a great season.
"I feel the team would also have deserved to win the manufacturers' title; we fought as three drivers against five and came so close. But this seventh title for me is also a big achievement for the team and I couldn't have done it without them."
Elfyn Evans reflected on a first season where he was able to challenge for the title: "Congratulations to Seb and to Julien. To finish the season in second place is obviously not what we wanted, but it's still a step forward on my previous seasons. I've really enjoyed my first year with TOYOTA GAZOO Racing and I'm sure with the motivation within the team we can continue to improve and be in better positions next year."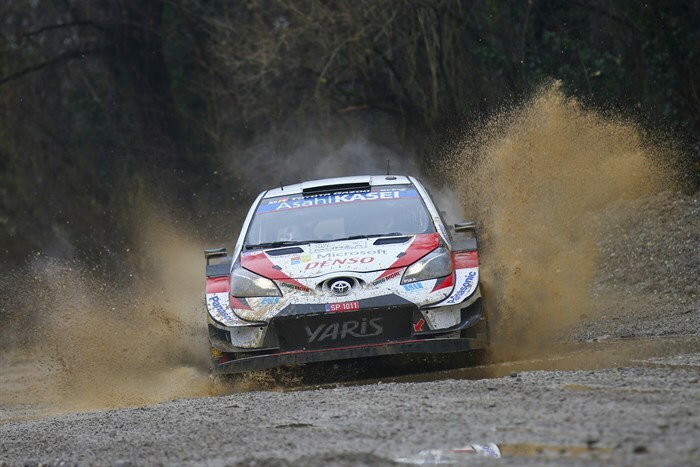 Excitement around the corner
The season may only just have ended, but the next one is only weeks away. The WRC 2021 begins with a trip to Monte Carlo on 21-24 January.
This season, Toyota has fully acquired its racing operation from Tommi Mäkinen, who departs as team principal after overseeing the return of Toyota to WRC racing.
Along with the departure comes an unexpected retention. Ogier will race for Toyota GAZOO again as he attempts to retain his title. He had originally planned to retire from WRC racing, but on the back of his success, he has deferred that plan for at least a year.