Invest in yourself: Training programs to build your skills
In the automotive aftermarket, new technologies and trends are arising at a faster rate than ever before. Amid this background, even the most experienced technician might worry about how relevant their skills will be in a few years' time. But don't despair – keeping your skills up-to-date is easier than ever, thanks to the proliferation of training courses, many of which have headed online. Nick Thomas, DENSO Project Sales Manager, discusses how to find the right course for you and where the training movement will go next.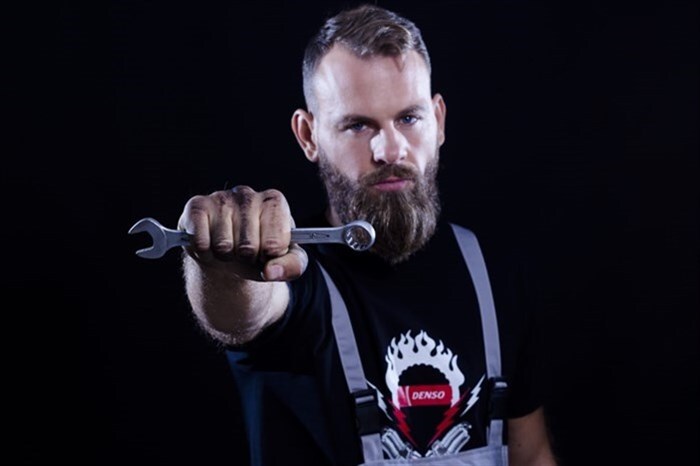 After the disruption of 2020, the automotive industry is hoping for some normality and certainty from 2021. But as the year dawned, there was still plenty of change on the horizon, with the prospect of restrictions being slowly lifted in some countries, but the possibility of lockdowns being implemented at short notice in others. With the situation varying drastically across Europe, there is very little one-size-fits-all advice that every workshop and distributor can follow. But there's one thing that holds true universally: The best investment workshops can make is in their technicians and their skills set.
This is not just about handling market uncertainty in the COVID economy, but also about staying ahead of the wider trends that govern car sales and the aftermarket. The rise of MaaS and decline of private car ownership, the ongoing electrification of Europe's car parc, and the demand for cars to have greater connectivity all have an effect on car maintenance patterns and which parts are in most demand. In fact, it's not just consumer trends but legislation that we need to be mindful of. Governments are moving aggressively to phase out internal combustion engine (ICE) vehicles, which will bring widespread change to independent workshops everywhere.
These are significant and permanent changes, but there's no need for workshops to worry. The aftermarket has always been changing, as suppliers, distributors and garages adapt quickly to give customers what they need. As an aftermarket professional, to put yourself in the best position to adapt, you need to invest in your skills. With the right knowledge of parts, tools and techniques, regularly topped up and refreshed, you can be in a position to deal with any challenge that today or tomorrow brings.
How can technicians improve their knowledge?
The good news is that training is more readily available than ever to aftermarket professionals. Last year saw the rise of MOOCs (Massive Open Online Courses): free, easily accessible courses that take place entirely via the internet. Major educational institutions have driven this trend, with many courses that were once entirely face-to-face going digital.
And the automotive industry has got on board too. It's easy to see the appeal: not only are online courses safe, they are often also self-timed, meaning busy aftermarket professionals can fit them into their own schedules. Some OEMs often run their own training schemes, but for the independent aftermarket, it is also worth talking to your suppliers about what courses they offer. Suppliers are often best placed to offer training, since they have existing knowledge of specific parts and best practices, as well as an extensive contact network, maximizing the reach of their training programs.
What training options does DENSO offer?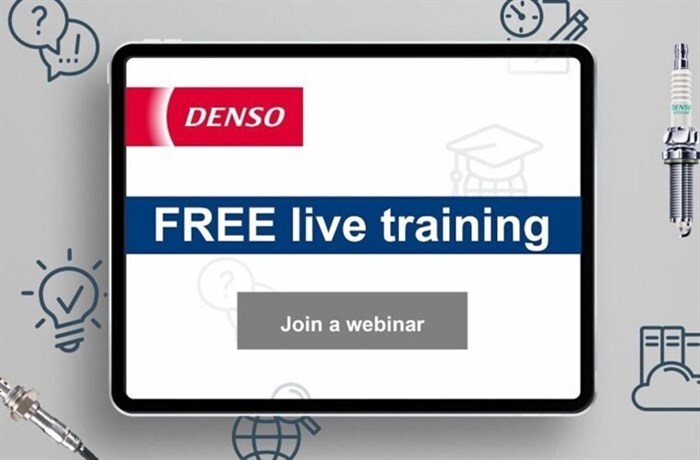 Recognizing both the need for aftermarket training and the immediate necessity for workshops to be delivered remotely in the age of COVID-19, DENSO digitalized its entire training offering last year, launching a series of webinars focusing on everything from air conditioning and thermal management, to oxygen sensors and spark plugs. Already DENSO has run 98 webinars since the beginning of the pandemic with more than 2,500 participants. Early feedback from technicians is overwhelmingly positive, with more than half of participants very satisfied with the content, 80% finding the webinars extremely or very positive and 70% stating they are very likely to recommend the program to friends and colleagues. To date, the most popular webinar focuses on air conditioning, with 1,501 people taking the course as of January 2021. Webinars on spark plugs (250 participants), diesel systems (310 participants) are also proving popular.
DENSO's e-learning portal offers a range of online courses accessible to technicians from the comfort of their home, or via their smartphone device. All courses provide audio, visual, and interactive materials and are written and delivered by top industry instructors. There are programs suitable for all skill levels including students, working technicians, workshop owners and master technicians. Certification is part of the courses – on completion of the final test in each course, participants can download and print a personalized certificate displaying their expertise.
Accessible via denso-technic.com, its courses continue to offer the very best support to aftermarket technicians. DENSO is continually enhancing its program by adding further countries and languages to the scope. Today, DENSO's e-Learning program is available in 31 European countries and 10 languages, with more than 2,300 technicians of various levels already registered for e-Learning. The program is so effective, it has recently been accredited by the Institute of the Motor Industry in the United Kingdom.
There is little doubt that the way all aftermarket technicians must live and work has adapted throughout the past twelve months and will continue to diversify in line with changing industry trends and dynamics. However, one thing that will not change is the need for technicians and distributors to remain abreast of key industry changes, continually upskilling employees to offer the kind of outstanding service the independent aftermarket is renowned for. DENSO remains ready to support its customers with up-to-date, informative and interesting training courses to help today's professional prepare for whatever tomorrow will bring.