#8 GR010 HYBRID triumphs as TOYOTA GAZOO Racing dominates in Portugal
Sébastien Buemi, Kazuki Nakajima and Brendon Hartley made it two wins out of two in the World Endurance Championships' new Hypercar class, taking a well-earned victory in TOYOTA GAZOO racing's 100th WEC race. Just 1.8 seconds behind them were Mike Conway, Kamui Kobayashi and José María López in the #7 TOYOTA, completing a TOYOTA GAZOO one-two.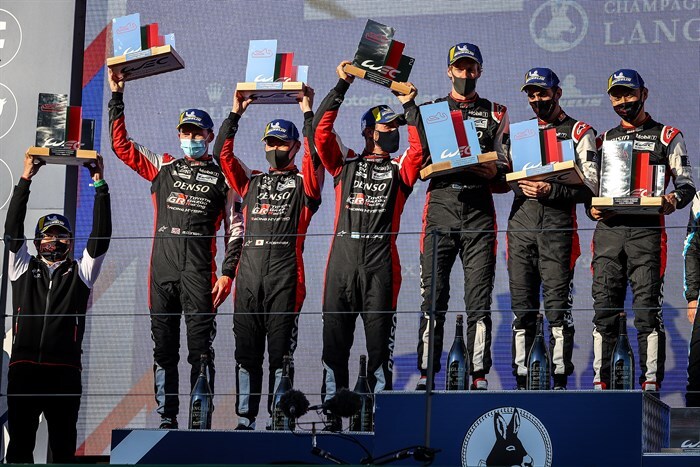 If early results are anything to go by, the new Hypercar class is promoting close, unpredictable races in the FIA World Endurance Championships. TOYOTA's #8 achieved a hard-fought victory after many lead changes in the first race in Spa-Francorchamps earlier this year – and that has now been followed by an 8-hour race in Portimao that was close from start to finish.
Difficult beginning, glorious end
Qualification was more fiercely contested than in the first race of the season. As well as balance of performance adjustments adding weight to the TOYOTA GR010 HYBRIDs, there was also an additional manufacturer entering the Hypercar class, resulting in a busier field.
After a tense qualification day on Saturday 12 June, the TOYOTA GAZOO racing machines just missed out on pole. The #8 was less than 0.1 seconds behind the fastest time, and would line up second on the grid, with the #7 in third.
As the race itself began on Sunday, there was little to separate the top three: TOYOTA GAZOO's #7 and #8, and Alpine's #36. In fact, they regularly traded the lead due to fuel stops and traffic. It took until nearly the halfway point for one competitor to establish a true lead – but it was the #7 that did so, with Kamui Kobayashi at the wheel.
That lead continued until the safety car came out with three hours remaining, closing up the field once again. It was difficult to hold off both the #8 and #36 in these conditions, but the #7 just about did so. However, there was not much in it, and one adverse event could have scuppered the chances of victory for anyone.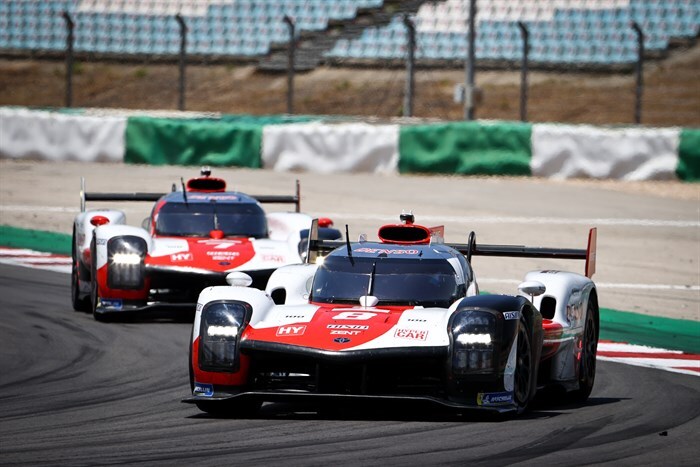 The race's pivotal moment came with just 30 minutes to go, when Full-Course Yellow status was declared, forcing the entire field to slow down. José María López, operating the final stint in the #7, went in for a short fuel stop and emerged just three seconds behind the #8.
Team protocol says that if one TOYOTA GAZOO racer closes up to another, they should be allowed to overtake unchallenged. Incredibly, this happened twice in quick succession. López came up behind Sébastien Buemi in the #8, overtook, and had the chance to pull away. But that's not what happened: instead of being left behind in second, Buemi came right back up behind López. Therefore, he won the right to retake the lead – which he duly did, and this time retained it until the end as the two GR010 HYBRIDs finished less than two seconds apart.
Looking to the future after 100 races
This was TOYOTA GAZOO's 32nd race win in its 100 appearances in the World Endurance Championship – the first of which was in 1983. And the team couldn't be in a better position to mark its century of races: it leads the manufacturers' standings by 22 points. "A one-two victory is the perfect way to celebrate our 100th World Championship race," said team president, Hisatake Murata. "We had to fight for this win and it was exciting to see the top three Hypercars battling for every tenth of a second. There was no room for mistakes from anyone; I was pleased to see us work as one team, giving our maximum effort without error."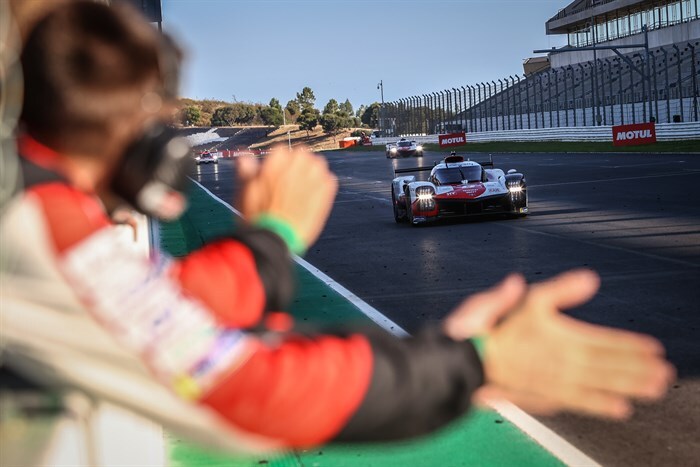 Remarking on the #8's win, Brendon Hartley said: "We definitely had to work for this win. Traffic played a big part. The LMP2s were very difficult to pass – we needed them to help us out, which they generally did. I think we played a nice strategic race because we could keep up the pace despite the longer stints. It was a team effort. Even with all those different strategies, you saw the two cars were separated by nothing in the last 20 minutes. We fought the whole way with #7 but in the end only one car can win, and it was a one-two, which is great for TOYOTA GAZOO Racing."
Next, the championships travel to Monza on 18 July, where the #8 will try to build on its 20-point lead, while the #7 will try to turn the tables. We are only a third of the way through the 2021 season, and there is everything left to race for.
DENSO's association with TOYOTA GAZOO RACING stretches back to Le Mans in 1992