Latest Starters & Alternators manual offers DENSO's technical expertise
Starter & Alternators manual for DENSO's range, available to order in print, makes it even easier to install and troubleshoot the OE-quality range.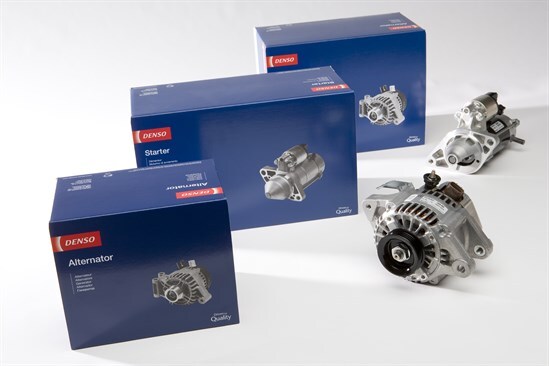 There has never been more variety on the market for Rotating parts, with several different types of Starters and Alternators available for countless car manufacturers and models, and the aftermarket workforce needs to be equipped to provide the best service possible.
The latest Starters and Alternators technical manual will help workshops install the most updated Rotating parts range, and is being made available to order in print for quick and easy troubleshooting.
The technical manual aims to provide distributors, wholesalers and workshops with everything they need to know about DENSO's unique, OE specification Rotating parts.
With Starters & Alternators increasingly complex to account for the rafts of in-vehicle technology being made available, the manual provides a useful system outline of some of the most advanced Rotating parts including those featuring Start & Stop technology.
Providing a guide through each part, from Reduction Starters to SC Type Alternators, the manual also brings a one-stop solution for troubleshooting Rotating Parts. This troubleshooting includes a diagnostic chart, inspection checklist and a handy Q&A sheet.
You can order your English language manual through your local DENSO Aftermarket sales contact, with a range of other languages also being made available to order soon.