Toyota and DENSO focus on Le Mans success
Toyota Gazoo Racing and DENSO return to the Le Mans 24 Hours on June 17-18 2017 with one ambition: to take their first victory and put to rest the crushing disappointment of losing on the last lap of last year's race.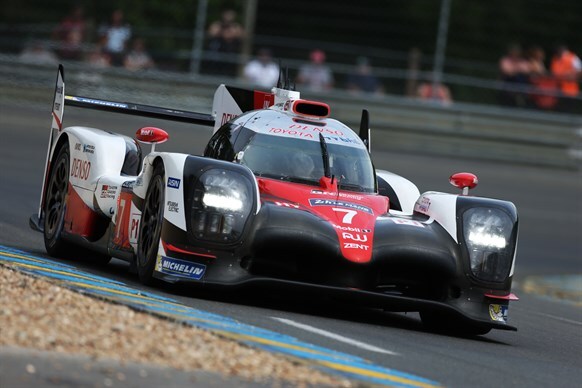 Toyota has an enviable record in the FIA World Endurance Championship, not least being the 2014 manufacturers' and drivers' championship titles. However the Le Mans 24 Hours, Round 3 of the series, remains the greatest technical challenge in motorsport and the world's most famous motor race – which is why Toyota Gazoo Racing and DENSO are so focused upon claiming victory.
In 2016 a connection in the turbocharger failed as the Toyota TS050 Hybrid crossed the start/finish line to start the final lap. Robbed of power, the car was immediately passed by the pursuing Porsche 919 Hybrid and completed the lap at reduced speed but was not classified as a finisher, having exceeded the maximum permissible lap time.
The spirit of the fans and competitors in applauding the car to the finish line was admirable and appreciated, but for 2017, Toyota Gazoo Racing and DENSO have produced an all-new TS050 Hybrid. An all-new 2.4 litre V6 turbocharged engine with an 8MJ hybrid system, the maximum permitted in the WEC, has been developed for the 2017 season, as well as a number of aerodynamic changes.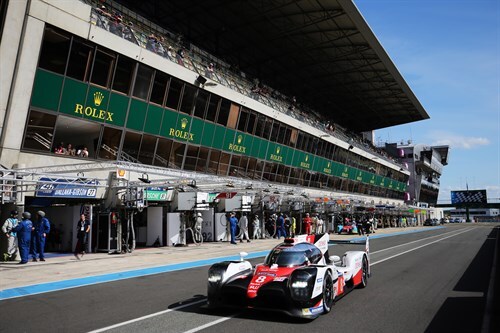 DENSO technology has been fundamental to the development programme undertaken at Toyota's Higashi-Fuji technical centre in Japan. DENSO technology provides the IC engine with its igniters, spark plugs, direct fuel injection system, oil coolers and radiators. For the Hybrid energy system, DENSO has created the rear motor generator, inverter and Hybrid ECU, as well as developing the transmission oil cooler.
With this revised package, Toyota has claimed victory over Porsche in both of the opening rounds of the series, the 6 Hours of Silverstone and the 6 Hours of Spa-Francorchamps. The Toyota Gazoo Racing team heads to Le Mans with three TS050 Hybrid cars ready to take on the challenge.
The remaining rounds of the 2017 FIA WEC season are as follows:

Find out more
Further details about DENSO are available online at www.denso-am.eu, and https://www.denso.com/global/en/.