Revving up for the motorsport season
With the start of the motorsport season just around the corner, DENSO looks ahead to what should be the most exciting season yet for fans
Sunday 26 March is the date that all Formula One fans have been eagerly waiting for - the official start of the 2017 motorsport season with the Rolex Australian Grand Prix, taking place at Albert Park, Melbourne.
For nearly half a century, DENSO has sponsored world-class motor sports, including NHRA, NASCAR, World Rally Championship, Super GT races, and Formula One.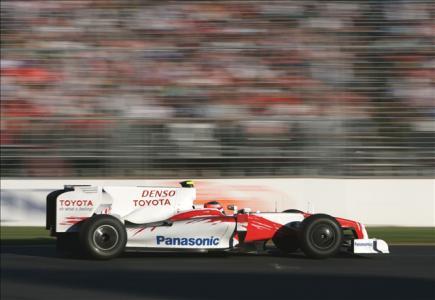 This year, F1 engine performance will be even more important, with the heavily-revised aerodynamic regulations coming into play. This year's rules revamp will focus on wider cars with improved aerodynamics and bigger tyres, which will be able to cut lap times by five seconds, largely through increased cornering speeds.
DENSO produces parts tested at the highest levels of motorsport which will help motorsport cars meet these regulations. Its Iridium TT, for example, embodies the highest concentration of iridium of any product on the market - its unique technology combines the world's smallest diameter electrode improving performance, efficiency and durability for motorsports vehicles, and reflecting DENSO's own motorsport heritage and its continuing commitment to provide drivers across the world with innovative performance products.
Following the start of the F1 season, the Toyota Gazoo Racing team will commence pre-season testing of its latest race vehicle on April 1-2.
Over the years, DENSO and Toyota have closely cooperated in the field of motorsports and 2017 is no different with DENSO continuing to supply components such as Spark Plugs and other necessary support to contribute to the team's success. The manufacturer plans to unveil the TS050 Toyota Hybrid race car on March 31.
DENSO will also outline its impressive motorsport innovations at the STCC racing championships in Scandinavia later on in the year. The 2015 Toyota race car featured a rear hybrid motor system developed by DENSO and in 2017 DENSO will continue to be a proud supporter of Volvo Polestar.
Find out more
Further details about DENSO are available online at www.denso-am.eu, and https://www.denso.com/global/en/.