Refilling for the future
DENSO gave a preview of its new fully automatic HFO-1234yf WFRK-05 A/C refill machine at Automechanika Frankfurt
DENSO's latest innovation is a fully automatic car air conditioning service station for the new refrigerant HFO-1234yf, providing vital opportunities for workshops, saving money and adheres to approaching EU regulations.
Incoming EU legislation dictates all new cars will use HFO-1234yf refrigerant from 2017 onwards, as part of a move to make the automotive industry more environmentally friendly. The development of the HFO-1234yf A/C refill machine will play a significant part in the adoption of its eco-friendly refrigerant, by providing a compatible fully automatic service station that is easy to use and cut down on the associated costs of HFO-1234yf uptake.
The new A/C refill machine uses DENSO's unique refrigerant recovery system, which optimises the time spent on A/C maintenance and repair. The recovery service takes just 5-10 minutes, providing an unrivalled time-saving solution that minimises time better spent elsewhere to help maximise workshop profits.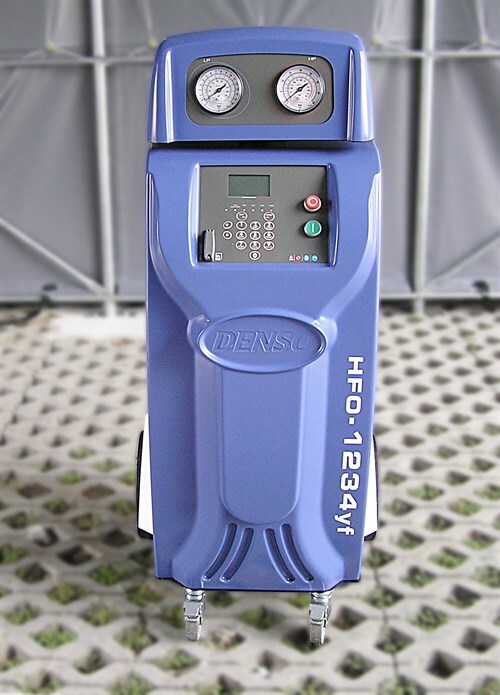 The innovative machine can also analyse refrigerant solutions prior to their refilling to help prevent the injection of fake refrigerant and contaminants into vehicles to help workshops and repair centres avoid costly and needless errors and potentially severe damage to the air conditioning system.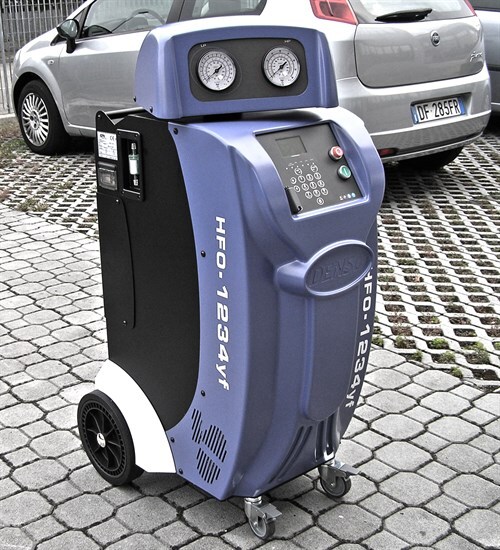 High precision capability enables refrigerant refill within 3 grams of accuracy and oil/UV dye injection within 1 gram of accuracy to help save money lost on excess refrigerant and oil/UV dye.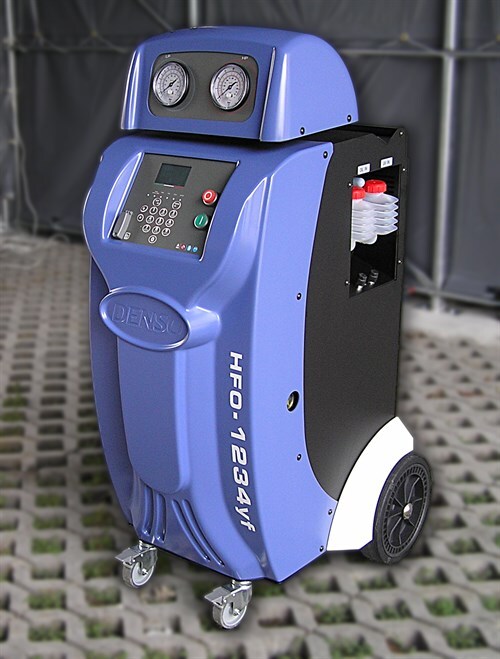 DENSO has designed the refill machine with a compact body for ease of use and mobility in even the most crowded workshop.
Find out more
Further details of DENSO's range of aftermarket products are available online at www.denso-am.eu