Behind the scenes: what is OE quality?
At DENSO After Market Europe, we're proud that all of our products are OE quality. But what does that actually mean? We'd like to invite you behind the scenes at one of our engineering facilities to find out…
More than 60 engineers and technicians are based in the UK Coventry facility, which has been involved in the development and testing of DENSO's automotive parts for the last 25 years. The team carry out a wide variety of tasks, including internal and external R&D projects, quality reviews, software development, and the testing of diesel, gasoline, ceramics and ignition components. All of the work that goes on here is centred around making sure the OE parts meet the highest standards, as defined by vehicle manufacturers, international legislation and DENSO's own internal specifications. These parts are also eventually sold to the aftermarket, so you can be sure that the parts you use in your workshop have been subject to a rigorous testing process during their OE development phase. And when we say rigorous, we mean it…!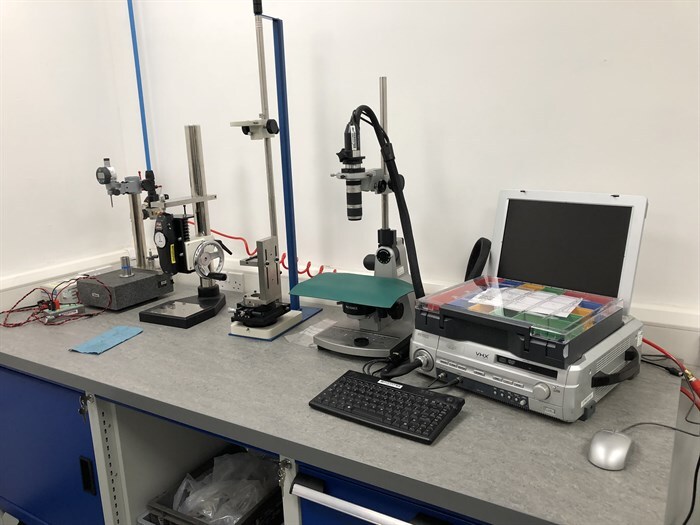 Some of the testing equipment at the Coventry facility.
The 'Death Valley' test

The Coventry facility houses two chassis dynamometers (rolling roads). These are used to simulate driving along a road in a controlled environment. The climate can be adjusted from -18°C to 40°C, relative humidity can be increased up to 55%, the gradient of the road changed, the speed and weight of the car increased and so on.

A series of 'worst case' scenarios are set up and tested, to ensure that the vehicle's parts can withstand even the most stressful situations. Such as a holiday in Death Valley, the hottest place on earth. The test simulates a 10 mile uphill drive, towing a trailer, in 40°C. If the parts can handle that, they can handle anything!

Robot drivers

Throughout these environmental tests, a driver is required, to keep the car engine running at the required speed. But air conditioning and heating are not an option, as they can interfere with test results. This is a problem for the technicians if they need to drive the car for an hour to an hour and a half at -18°C! In these situations, robot drivers may be used. These intelligent boxes are connected to the car's controls and programmed to carry out the test scenario.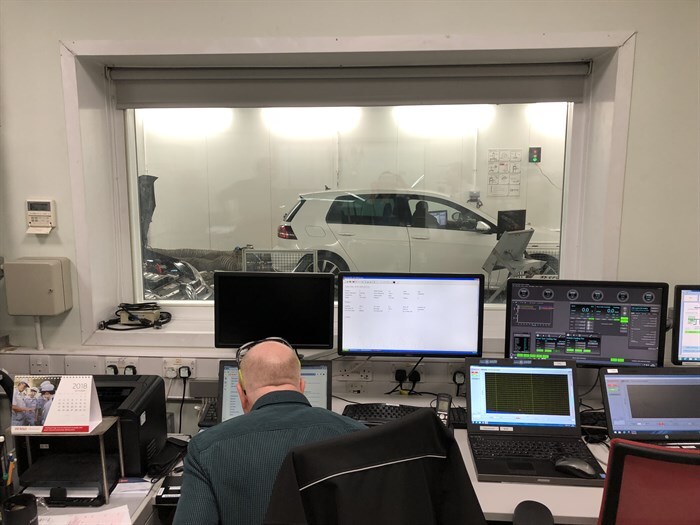 One of the chassis dynamometers.
The driveway shuffle

Have you ever been in the situation where you've got too many cars on a driveway that's too small? When someone wants to drive out, the other cars need to be shunted out of the way, then re-parked. This could happen several times a day depending on the drivers' comings and goings. While this is inconvenient for you, it can be even worse for the cars. Particularly in cold weather, most of the engine operation occurs with a rich fuel mixture, which leads to the build-up of soot on the spark plug (fouling). The engine begins to run poorly and may eventually fail to start.

The Coventry facility runs a test to simulate this scenario, starting the engine, driving for a short burst, then letting the engine cool (for periods of two to eight hours) and repeating the test. 20 cycles are conducted at -10°C. The test is used to ensure DENSO Spark Plugs are as reliable as possible.

Time for karaoke!

The next testing area features a series of soundproof rooms, each containing a vehicle engine, which is observed through a window. The engine is connected to a vast array of wires and tubes, and surrounded by what looks suspiciously like karaoke microphones! But these engine dynamometers are not set up for a singing contest, rather the microphones enable the technicians to listen in to the running engine and identify any parts with abnormal rattles, squeaks or other noises. Film cameras are also used to allow a close up view of the area under investigation.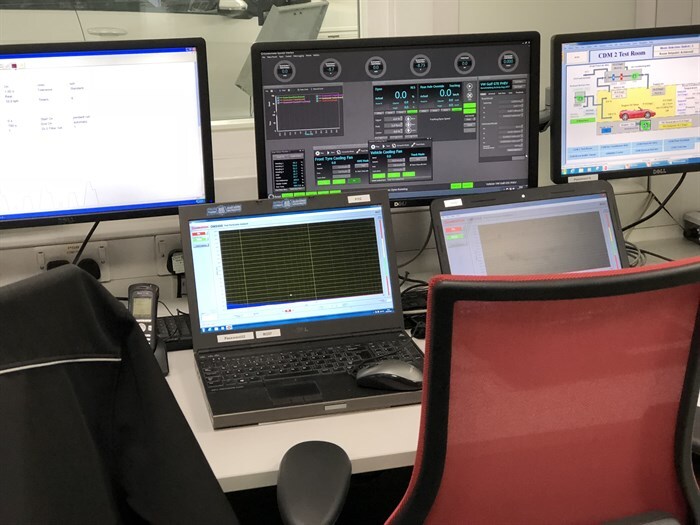 High pressure

There are two test benches for diesel and petrol fuel injection systems, and these are operated with maximum care and attention to safety, as the fuel is subject to pressures of up to 600 bar (petrol) and 3000 bar (diesel), creating a potentially explosive environment. One of the tests carried out here checks that no fuel leaks into the cylinder via the injector, even when the injector is subject to high pressures and temperatures. So DENSO Fuel Injectors won't let you down.

Looking ahead

The Coventry facility is involved in prototype testing for the parts of the future. The team are always looking at least five years ahead to predict what the market needs will be. Currently, there is a real focus on parts for hybrid and electric vehicles, but also on improving the efficiency of parts for internal combustion engines to reduce emissions. Pre-empting legislation changes and developing parts that would comply should new legislation come into force is also important. For example, in rush hour traffic, a hybrid vehicle may constantly be stopping and starting, so the engine does not have chance to warm up. A cold engine means higher emissions – even in a hybrid vehicle. Eventually, legislation will limit on the level of emissions allowed in this situation. DENSO are already looking at ways to overcome this challenge.

So what does OE quality mean?

This article covers only a fraction of the work conducted by the team in Coventry, who, alongside a team in Aachen, Germany, are responsible for supporting DENSO's whole European business. The OE parts that are tested by these facilities eventually become part of DENSO's aftermarket range, meaning that if you choose one of our aftermarket parts, you'll be choosing a part that has benefited from the same expertise, the same learnings from research and development and the same rigorous testing as the originals. That's OE quality!