Inaugural Climate Summit is a breath of fresh air
Leading experts in A/C technology gathered at the first Climate Summit on the peak of Zuspitze.
DENSO recently invited workshops and distributors to attend the first DENSO Climate Summit – an exclusive event for industry experts in vehicle air conditioning, which took place from February 26th-28th on the peak of Zuspitze, Germany's highest mountain.
The summit followed on from DENSO's "Coolest weeks of the year" promotion, which rewarded garages for choosing DENSO OE quality A/C Compressors and Condensors with Aral fuel vouchers worth €10 each. Three pairs of highly-sought tickets for the inaugural DENSO Climate Summit were raffled amongst the participants.
A unique insight into DENSO AUTOMOTIVE Deutschland A/C engineering centre
The opening day of DENSO's Climate Summit began with an exclusive guided tour through the advanced A/C engineering and testing facilities at DENSO AUTOMOTIVE Deutschland in Eching. Visitors were given a unique insight into the manufacturing process, highlighting the extensive testing and quality assessments that ensure the outstanding quality of DENSO compressors, and unrivalled low warranty ratio.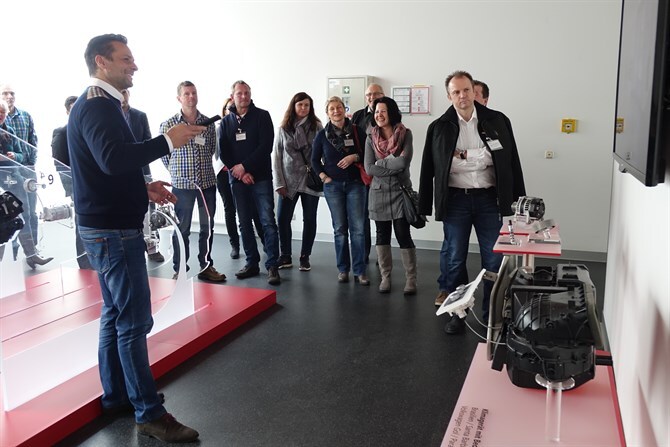 Leading innovation
"The launch of an annual industry event provides an outstanding platform at the beginning of each A/C season. The summit allows the industry a forum to discuss the latest technological developments, market trends and legislation for vehicle A/C with the top experts" explained Nico Carucci, Regional Manager DACH at DENSO Aftermarket. "As the market leader, the event has pronounced our continued commitment to innovation within the industry, gathering the leading experts in Air Conditioning to drive the field even further forward."
The peak of A/C engineering
Attendees were treated to a unique 360-degree panorama at 2,962 during the second day of the DENSO Climate Summit, as members of the industry gathered on the peak of Germany's highest mountain to discuss the upcoming A/C season. Air Conditioning expert Andreas Lamm led technical talks ranging from A/C servicing to the future development of A/C systems design.
Nico Carucci said "We're delighted to encourage a professional, positive dialogue between leading suppliers and experts. The lively exchanges within the group and the breath taking view over the snow-covered summits of the Alps made the DENSO Climate Summit an unforgettable experience and an unwavering success.
Find out more
Further details of DENSO A/C systemsare available online at www.denso-am.eu, on TecDoc or from your local DENSO Aftermarket sales contact.