Female Pioneers: Florence Lawrence – from movie star to mechanical inventor
Florence Lawrence was a silent film star and daughter of inventor Charlotte Bridgwood. Deemed 'The First Movie Star' to hit the silver screen, Florence had a glittering career starring in nearly 300 films. However, it's less widely known that she was also an automotive inventor – devising the first turn signal.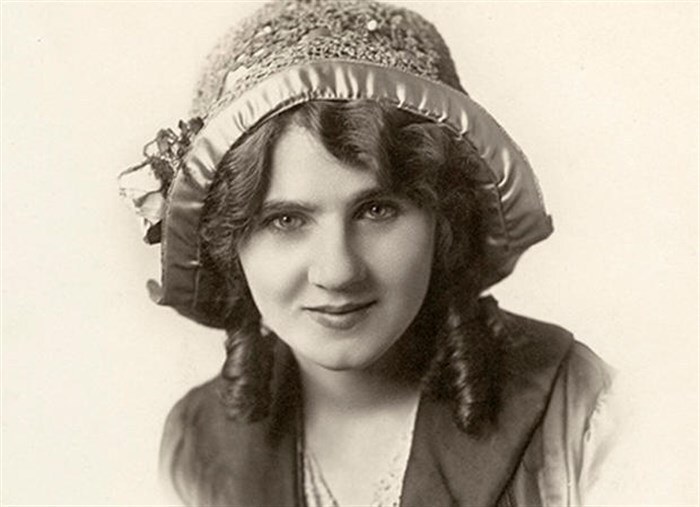 Florence Lawrence
Set for a career on stage
Florence was born Florence Annie Bridgwood, in Ontario, Canada circa 1886 to George Bridgwood, a carriage builder and Charlotte 'Lotta' Bridgwood – a vaudeville actress known professionally as 'Lotta Lawrence'. Florence's parents separated when she was four years old.
As a child Florence showed a passion for acting, joining her mother on stage in touring productions and her talent shone through with people nicknaming her 'Baby Flo, the Child Wonder' by the age of six. Her mother went on to design the first electrically-operated automatic car wipers and Florence herself would follow in her mother's pioneering footsteps.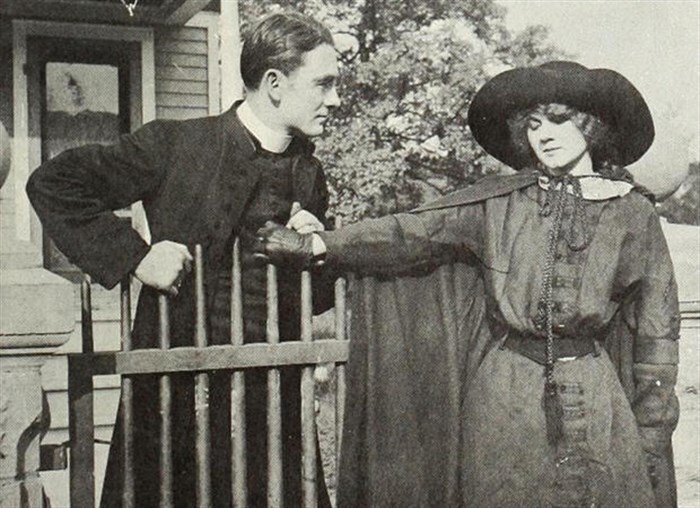 Florence starring in a movie
In 1906 she appeared in her first motion picture and following this worked for a number of established film production companies, proving very popular with audiences. She purchased her dream home – a 50-acre estate in New Jersey and opened a cosmetics store in LA, selling theatrical make-up and a line of cosmetics she developed herself.
Her passion for cars and an innovative invention
It was during these successful years that she turned her efforts to vehicles. Florence had always been an avid car fan and driving at that time had become a symbol of women's liberation. She once said, "A car to me is something that is almost human, something that responds to kindness and understanding and care, just as people do."
Florence was often found under the hood, tinkering and learning about the inner workings of an automobile. "The average woman does her own repairing. She is curious enough to investigate every little creak and squawk of her car, and to remedy it," she said.
She certainly did try her hand at repairs and also inventing solutions to common problems. Florence recognised how dangerous the roads could be, especially for pedestrians who were unaware of which direction a car could be turning. So she set to work in developing the first turn signal, labelling it an 'auto-signalling arm' – which involved two manually-operated flags on the rear bumper of the car, controlled by push buttons.
A 'stop' sign was next on her list. Florence imagined a warning sign which could be mounted on to the back of a car and flip over whenever the driver applied the brake. This would allow other vehicles to stop in plenty of time behind and prevent collisions.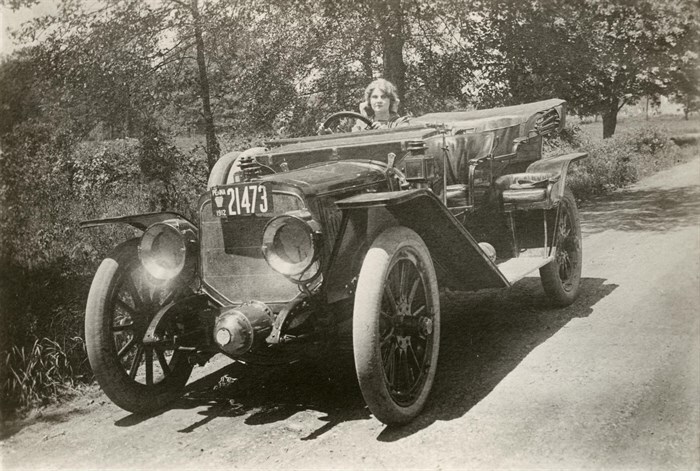 Florence sits in a Lozier open touring car with 1912 Pennsylvania licence plates [photo credit: Wisconsin Center for Film and Theater Research]
A life of achievements without the accolades
The inventions demonstrated Florence's practical and innovative nature, much like her mother's. However, unfortunately she didn't patent her ideas and so they were never credited to her and she didn't receive any financial rewards for her designs.
In fact, Percy Douglas-Hamilton is credited with the invention of the turn signal. In Britain in 1909 he is believed to have patented a set of hands which could be attached to both sides of the car to indicate turning. However, it's unlikely Florence would have been aware of this, so her idea was still unique.
Her bad luck didn't end there. Whilst working on a film in 1914, a fire broke out on set and Florence was badly injured suffering burns to her face and hair and damage to her spine as a result of a fall. She never fully recovered; her career slowed down after this and she sadly lost most of her fortune during the stock market crash in 1929.
Still, Florence achieved so much in her life, from film star, to entrepreneur, to inventor – she never stood still and was an inspiration to women back then and today.
SOURCES:
https://autowise.com/10-historical-auto-industry-females/
https://www.historicvehicle.org/florence-lawrence-automotive-inventor-worlds-first-movie-star/