TOYOTA GAZOO Racing start the 2019-2020 FIA World Endurance Championship season in style
Round 1 of the 2019-2020 WEC took place at Silverstone, and TOYOTA GAZOO Racing got off to a great start with a one-two victory, despite an eventful race.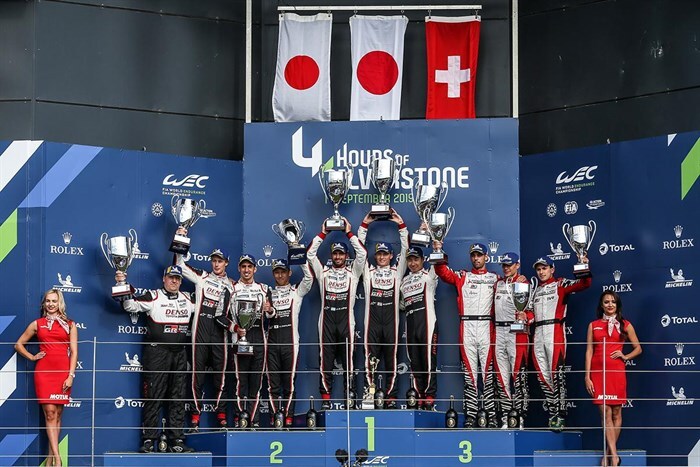 A thrilling start to the season
A crowd of 49,600 turned out to watch the exciting 4 hour race, with changing weather conditions adding to the entertainment.
#7 TS050 HYBRID took first place, driven by Mike Conway, Kamui Kobayashi and José María López. Less than two seconds behind in second place was #8 TS050 HYBRID, with Sébastien Buemi, Kazuki Nakajima and Brendon Hartley at the wheel. A real victory considering the cars now carry 99kg more weight than their nearest rivals due to updated regulations.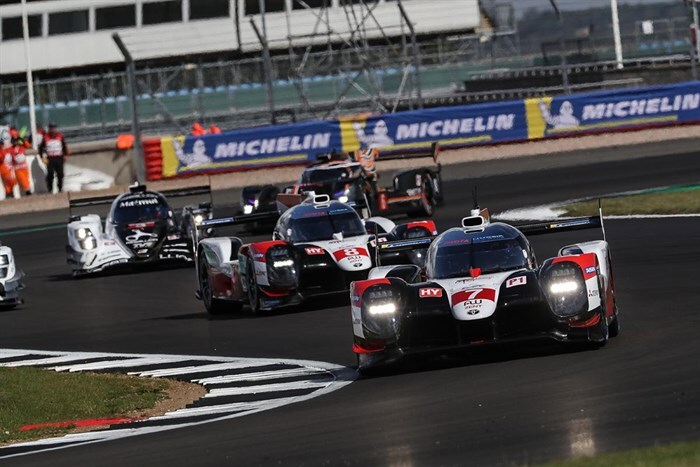 Pit stop power
At around 90 minutes, a heavy shower of rain hit Silverstone, and as conditions deteriorated, both cars were forced to change to wet weather tyres. However the tyre changes were quick and efficient, earning both cars precious seconds. This season, pit stop time will be crucial due to regulation changes which increase the refuelling time for the TS050 HYBRID to make sure that Ginetta and Rebellion are able to fill up within the same time, despite adding 50% and 61% more fuel to their tanks respectively.
Safety car slow-down
A safety car controlled the race for 23 minutes, bringing the top three close together: #7, #8 and #3 Rebellion. The two TS050 HYBRIDs led the way once racing resumed, gaining almost a minute over #3 when it served a stop-and-go penalty for a technical infringement.
Team-mates battle it out
With Kamui and Brendon at the wheel, #7 and #8 swapped places several times before handing over to José and Kazuki for the final hour. José in the #7 held the advantage and finished just 1.901 seconds ahead of Kazuki in the #8.
Early World Championship lead
TOYOTA GAZOO Racing take an early World Championship lead to the second round of the season at Fuji Speedway on 6 October.
However, the challenge of winning again on home ground will be even tougher due to new rules which impose performance penalties on cars depending on championship position. The TS050 HYBRIDs will be slowed compared to their non-hybrid rivals, with the #7 suffering more than its sister car on account of its Silverstone victory.