New competition in the changing aftermarket
A host of geographical and technological megatrends are converging on the automotive aftermarket, bringing a new breed of customer, fresh new servicing challenges, and disruptive new competitors. To remain competitive, product, price and quality remain essential for vehicle workshops, but the true differentiator of business will lie not just in technical expertise, but in accessing and serving the customer. Fatiha Laauich, Pan European Strategic Marketing Manager, DENSO, explains more.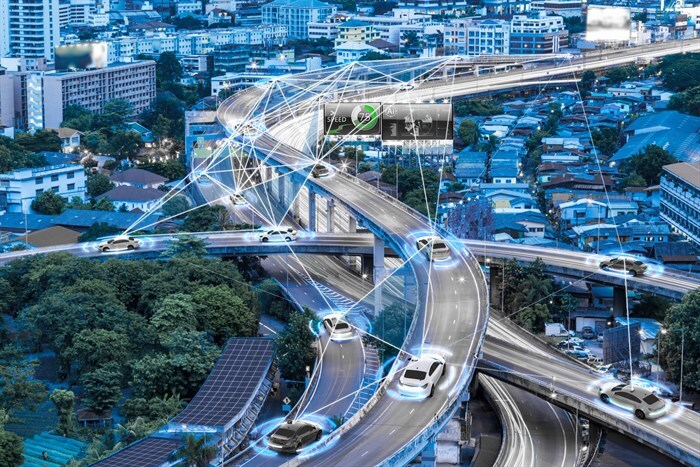 Never before has the global automotive industry faced such widespread change. Heightening customer expectations, the adoption of new technologies and changes in vehicle ownership are forcing aftermarket businesses to build new business models, advance service levels and continually innovate. While workshops have previously conducted business in a stable environment with full awareness of competitors at different stages of the aftermarket value chain, the future brings a new type of competition which must be prepared for.
The digital workshop
Just as vehicles are becoming more digitally connected, so too are the services they require. According to a McKinsey report entitled The Changing Aftermarket Game, digitally-driven products and services will account for a growing share of overall value in the aftermarket, rising from 6% to almost 30% in the space of ten years.
While wear and tear maintenance jobs currently dominate workshop schedules, demand is set to decline due to increasing part quality, the rise of e-mobility and price pressure. While the increasing use of sensor technology within new cars may boost the value of crash repair to workshops, it will also considerably reduce the volume of this work, since collisions will be more often avoided.
To remain competitive, workshops will need to train and develop their own people to cater for both hardware (telematics, sensors) and software (over-the-air service updates) servicing requirements, in addition to mechanical components.
More than a fleeting challenge
The days of traditional vehicle ownership could be numbered, as vehicle manufacturers invest heavily in the development of electric and autonomous vehicles, while mobility providers expand their offer. Ride-sharing and mobility-as-a-service businesses such as Uber, for example, offer consumers a convenient mobility package without the expense and responsibility of owning their own vehicle.
This shift will present potential challenges for the aftermarket, since the traditional owner, or driver of the vehicle, will no longer be responsible for its maintenance and upkeep.
For most workshops, this means a move away from traditional customers to new sources of business. The personal relationships the independent market has prided itself on may not be as effective when autonomous vehicles book themselves into a workshop, using GPS data to simply find the nearest outlet. Fleet servicing could be the answer, particularly when uptime is of such importance.
Meeting the customer halfway
Digitalisation is revolutionising automotive services across the board. These days, vehicles are more intelligent than ever, with built-in telematics devices and digital connectivity bringing as many opportunities to workshops as threats.
Technicians no longer need to wait for customers to find them. Instead, they can take their services directly to motorists, with the help of in-vehicle data. For example, several forward-thinking workshops are already taking advantage of remote diagnostics which enable them to diagnose a problem from distance, saving time and freeing up valuable ramp space.
According to the auditing and consulting company PwC, there will be more than 470 million connected vehicles on the roads by 2025. Besides intelligent connectivity of diagnostic systems, future vehicles will provide more data-driven insights which enable repairers to more accurately predict future servicing and repair requirements, making for more accurate business forecasts and more effective work scheduling.
National competition
Today, finding a local independent garage is easier than ever. The growth of garage networks and work provider websites means that many local independent workshops can become part of a network of high quality garages around the world, benefiting from national marketing, branding and business development campaigns.
A workshop network that consistently meets high standards as part of a national brand has a higher chance of winning business from fleets both big and small, which translates into regular, repeatable business for independents. Digital platforms such as WhoCanFixMyCar are already capitalising on this trend by offering independent garages the opportunity to join growing digital networks.
The time is now
While the automotive industry may well be facing unpredictable times, there is one thing that you can guarantee – change is coming, and now is the time to prepare for it. New vehicle designs, consumerisation and the changing societal habits of motorists demand a different approach to vehicle servicing. Parts, professionalism and quality remain essential, but real value will be delivered through new service strategies, digital services and innovative new business models.
DENSO is committed to supporting independent workshops throughout this change by delivering connected and digital solutions that assist with product information, sourcing and repair. Our e-Videns health check tool is an example of the latest technology available for workshops to enhance diagnosis, productivity and performance.
We understand that the automotive industry is undergoing a huge transformation and we are working to be at the forefront of innovation in four key areas: electrification, automated driving, connected driving and factory automation. In doing so, we ensure we have the skills and knowledge to pass on to workshops of the future, enabling them to remain productive and competitive.
For any enquiries on how DENSO can help your business, please contact us.