Understanding ADAS – technology on the rise
If you've not yet worked with Advanced Driver Assistance Systems (ADAS) in your workshop, you're about to. Last year, the EU provisionally agreed to make ADAS compulsory on all new vehicles from 2022. The innovative safety technology is already one of the fastest-growing segments in the vehicle diagnostic market, installed as standard in most makes and models of car. For independent workshops with the right equipment and understanding of these systems, ADAS represents a huge profit opportunity, particularly as autonomous vehicle development progresses.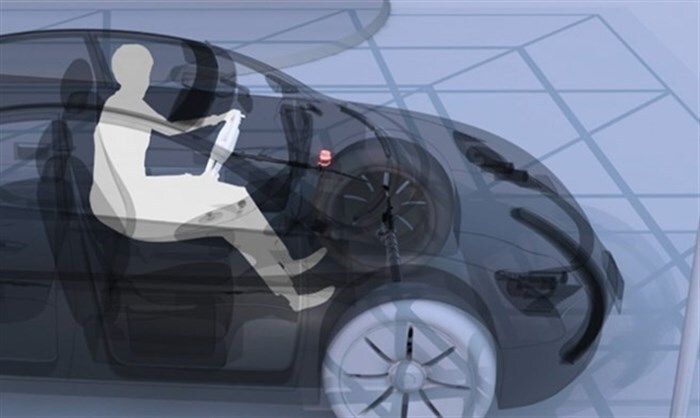 What is ADAS?
ADAS systems are designed to improve the safety of passengers and aid better driving. Based on sensors connected to the Internet of Things, ADAS technology helps to avoid collisions and accidents by alerting drivers to potential problems in real-time, implementing safeguards and in some instances, taking over control of the vehicle.
The current market for ADAS can broadly be divided into two sections: camera and radar. You're likely to have already worked on a vehicle with an ADAS-camera-based system, which is essentially a small front-facing camera fitted to a windscreen. When a windscreen is replaced on these vehicles, the ADAS system requires recalibration with the right diagnostic scanning tools and calibration hardware.
The fastest-growing area of ADAS is in radar-based systems. These cover the circumference of a vehicle, detecting blind spots, pedestrians, traffic signal information and when necessary, triggering emergency braking. With these systems, recalibration is required following any work that affects the vehicle's geometry, because it is through this datum that the ADAS system operates.
ADAS has grown in popularity since 2016, when vehicle manufacturers had to have autonomous emergency braking and lane departure warning systems fitted to vehicles as a minimum requirement to earn a 5-star Euro NCAP safety rating. With the advent of autonomous vehicles, ADAS systems are about to become even more important to new vehicle design.
Technology for a different driving experience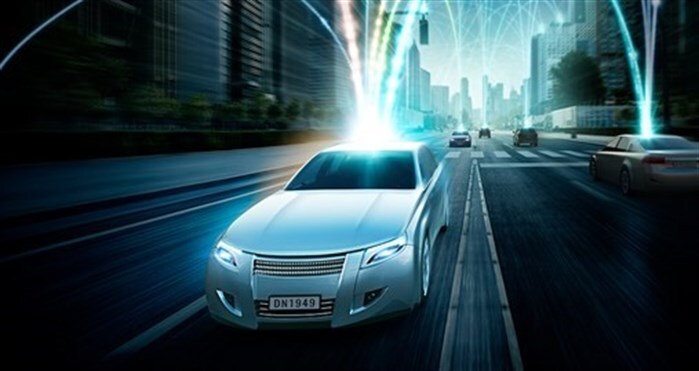 Most current ADAS systems are designed to intervene only in the event of potential danger but as autonomous vehicles attempt to change the driving experience completely, ADAS technology needs to develop further.
Future technologies will need to enable autonomous driving at high speeds while the passenger concentrates on other activities such as working or reading. ADAS systems will need to operate among all traffic conditions, slowing vehicles down in congestion and accelerating as traffic jams disperse. Furthermore, as vehicles become mobile offices, transportable living rooms and areas for relaxation, the technology within them needs to have 360º environment perception. In future, driver sensor systems will interact with secure high power automotive computing platforms and artificial intelligence, supported by a secure cloud infrastructure.
Pioneering autonomous technologies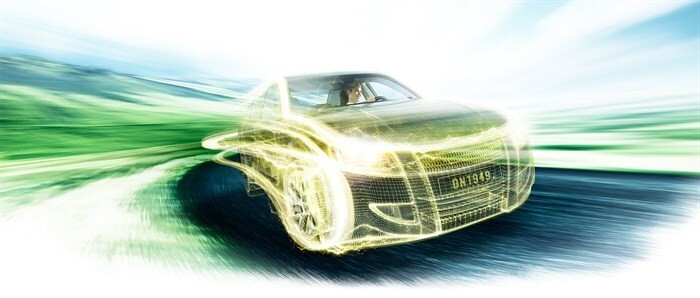 As part of its brand commitment to create a safer automotive society, DENSO has been spearheading the movement towards autonomous technology for more than 20 years. Efforts have been focused upon developing products and technologies that improve driver safety and make roads more efficient.
DENSO's work in this field began with developments in technology that allows the human operator to remain in control of the vehicle, but supports vehicle functions, minimising the risk of collision. This is how the majority of ADAS systems operate today. Extensive research into in-vehicle radars and sensors has been a key focal point, enabling DENSO to develop technology that detects and recognises potential hazards before they become a danger.
Throughout the past few decades the company has been behind some of the most innovative ADAS technologies, including the world's first two-dimensional light detection and ranging system (LIDAR) in 1996. More than two decades ago, DENSO introduced a linear radar that scans an area in front of a vehicle horizontally to identify potential collision risks.
Further technology innovations followed with development of the world's first-ever electronic scanning millimetre-wave radar system that was launched to market in 2003. The technology is capable of detecting an object in three dimensions, including falling objects over the road. More recently in 2015, DENSO successfully launched V2X, its vehicle-to-vehicle and vehicle-to-infrastructure communication system. This DENSO technology is able to obtain information on upcoming road conditions which may not be immediately visible to drivers. This could improve safety significantly, with vehicles communicating with one another and with road traffic objects such as traffic lights, to reduce accidents.
Another area of DENSO research is in advanced parking assist systems, an optimised Level Three autonomous function. In the next few years, technology that allows cars to park themselves in crowded urban streets is expected to become commonplace, while boundaries will be pushed even further at Level Four, with the driver able to travel safely and legally from their starting point to destination, without making a single input into the vehicle's controls.
To support the research into and development of new technologies for Level Four autonomous driving, DENSO opened its dedicated Computer Vision Research & Development Centre in 2016, under DENSO ADAS Engineering Services. The facility supports DENSO's goal to strengthen technical advances for state-of-the-art camera-based algorithm development.
Driving tomorrow's vehicle designs
While several DENSO technologies are yet to reach the mainstream automotive market, they are playing an integral role in testing the feasibility of new autonomous vehicle programmes as standardised ADAS systems reach market maturity.
For the independent aftermarket, ADAS is a technology that is already reaching workshops far and wide and one that will inevitably become more commonplace in the next few years. By investing in the right equipment and training, there's no reason why independent technicians can't turn these systems into a major source of revenue. Furthermore, with DENSO driving innovations in autonomous technology across the automotive industry, the cars of tomorrow will be safer, more independent and technically advanced than ever before.