DENSO Aftermarket & Industrial Solutions raises €6,575 for frontline health organisations
Key business departments continue fundraising drive after DENSO Europe's €5,000 donation to local Dutch hospital
Employees and customers of DENSO's Aftermarket and Industrial Solutions divisions have come together to raise more than €6,500 through an online auction of branded merchandise. The funds raised will help buy critical personal protective equipment (PPE) and other supplies for European medical charities in the fight against coronavirus.
With the world coming together to overcome the coronavirus pandemic, the global DENSO group has taken part in a series of fundraising efforts. Just weeks after DENSO's European Headquarters donated €5,000 directly to the TU Delft/Erasmus Medical Center Foundation in the Netherlands, DENSO Aftermarket has also helped raise vital funds. In an online silent auction of promotional merchandise originally intended for marketing campaigns, employees and customers made winning bids totalling €6,575.
The funds are already being put to use across various beneficiary organisations. The Red Cross Society in Suceava, Romania, distributed care equipment to several local hospitals; the Myton Hospice in Coventry, United Kingdom, has been able to increase its number of available beds; The Smile Of The Child in Greece has used the proceeds to support vulnerable children; and Lebenshilfe in Austria has developed new PPE for use with disabled patients.
Corneliu Dediu, Director of the Red Cross Society Suceava Branch, said: "Thank you for your generous donation to our campaign '1cm.ro'. Your contribution helped us to buy a Mobile Intensive Care Therapy Unit, lung ventilators and vital equipment for the Intensive Care Unit within the 'Sfântul loan cel Nou' County Emergency Hospital and for other hospitals in Suceava County, as well as consumables and protective equipment necessary to fight against COVID-19."
Charlotte Ingram, Director of Income Generation at Myton Hospice, said: "This is an unbelievable gesture and one that is so desperately welcome right now! A huge thank you to everyone at DENSO for this."
Michal Schwaiger, General Manager at Lebenshilfe, commented: "Our institution had to re-structure its programmes completely due to coronavirus. Our counselling centre 'Unterstützte Kommunikation' was only able to offer limited services to children and adults who can only communicate with hands, feet or gestures. Most protective masks obscure the mouth, so patients were not able to lip-read. Now, thanks to the funding, we can produce innovative masks with a plastic window over the mouth, which enables them to properly lip-read. This has been a huge help for us."
Costas Yannopoulos, President of The Smile of The Child, said: "We would like to thank you for your contribution, which is more precious today than ever before, given the difficulties that every one of us is facing. If we all unite, we will succeed."
Fatiha Laauich, DENSO Aftermarket Pan-EU Strategic Marketing Manager, said: "These charities are facing huge challenges every day. This donation is our way of thanking them for supporting our communities and helping vulnerable people through this crisis."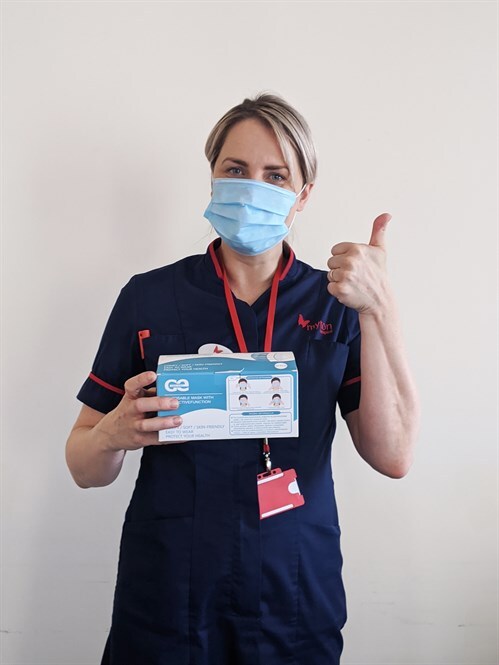 New PPE for the Myton Hospice has enabled it to increase its capacity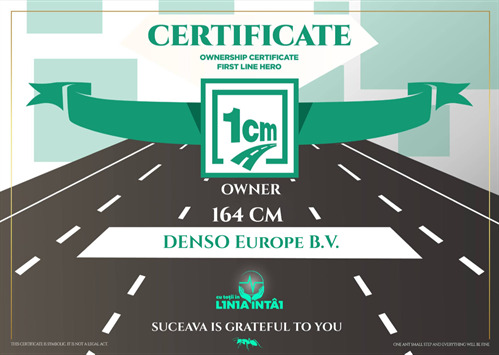 Certificate presented to DENSO by the Red Cross Society in Suceava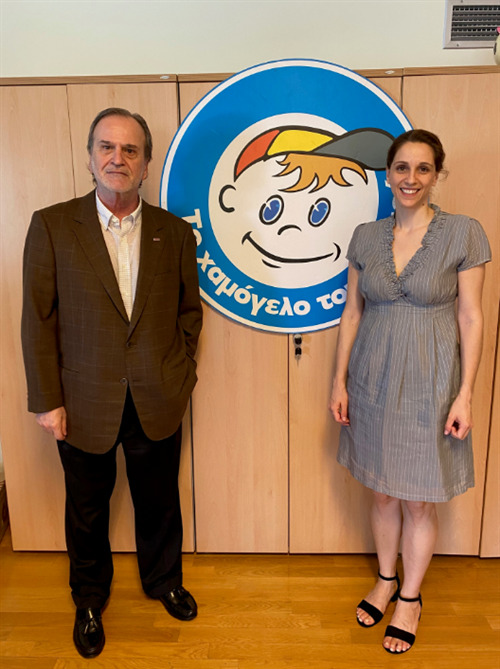 The Smile Of The Child works to support the needs of children living in Greece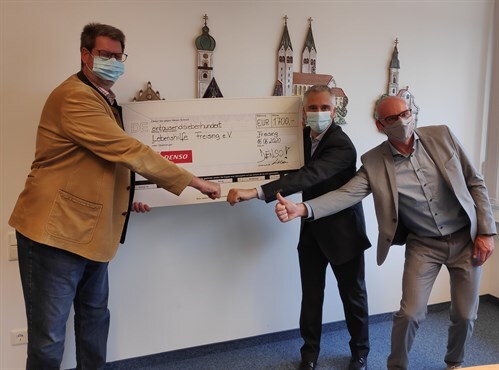 (L-R) Michael Schwaiger (General Manager, Lebenshilfe), Luca Govean (Director Independent Aftermarket Sales, DENSO Aftermarket Europe), Christian Soethe (Sales Manager, DENSO Aftermarket DACH-Region)