Enhanced Visual Inspection feature makes e-Videns tool even more comprehensive, flexible and easy-to-use
DENSO has released the latest version of its vehicle inspection system, e-Videns. The new update not only increases the tool's speed and coverage, it also allows technicians to completely customize the inspection by selecting from a range of modules, tailoring the checklist and order to suit the vehicle and the time available.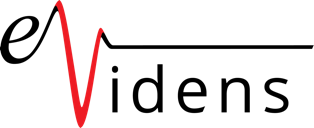 Central to the update is an overhaul of the 'Walk Around' tool – which is now branded 'Visual Inspection'. Significantly expanded from its previous guise, Visual Inspection gives technicians a thorough checklist of more than 100 parts to inspect for wear and tear, covering a variety of categories: general and OEM maintenance, service acceptance check, and seasonal checks including tyres.
Users can choose the appropriate level of inspection from a colour-coded menu offering four main options: Service maintenance check, summer inspection, winter inspection, and service acceptance check.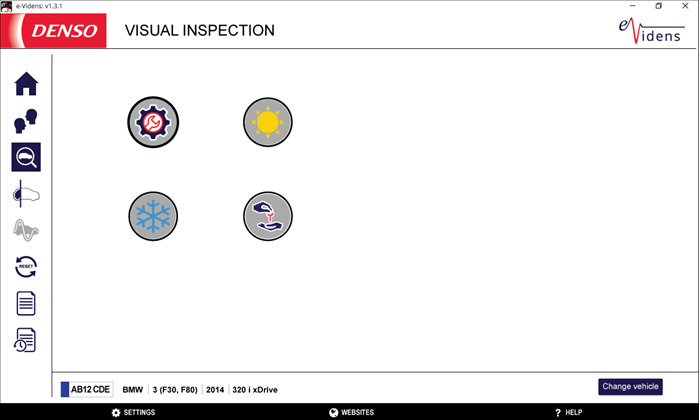 No single module is mandatory – the user has complete control over which types of check are applied, and in what order. As a result, Visual Inspection is a hugely flexible tool suitable for any form of vehicle assessment, whether undertaken by mechanics or by dealerships looking to check the condition of part-exchange vehicles.
Additionally, its coverage has been expanded to include an estimated 98% of the European car parc (petrol cars from 2003 onwards and diesel cars from 2006 onwards), with selection options including VIN, registration number or make/model to make it easy for users to find the correct vehicle.
Despite its comprehensive nature, is quick and easy to use: inspections can take as little as 12 minutes, and even a full inspection incorporating the entire checklist can be completed in an hour.
Regular updates
First launched in 2018, e-Videns is an end-to-end vehicle inspection software system for the independent aftermarket, renowned for its ability to manage every aspect of the process – including driver interview, system scan, visual inspection, engine health check and reporting. It interfaces directly with available vehicle systems for error codes, monitors live engine data under various operating conditions, and gives technicians the same reset functions as OE equipment, meaning there is no need to switch to dedicated reset gear after inspections are complete. e-Videns also brings the customer into the loop on the progression and results of the inspection, allowing workshops to deliver an easy-to-read report accessible via the cloud.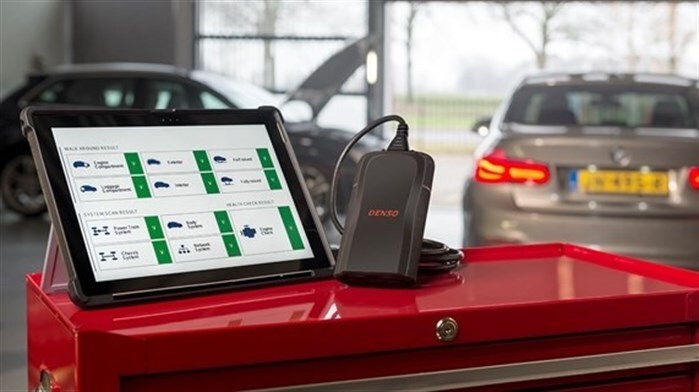 e-Videns already has a reputation for being innovative, and this innovation is reflected in the regular updates the system receives. Already since launch, it has expanded its language support to cover 15 languages, and added functionality for service interval reset – including service time and mileage, oil time and mileage, and brakes – and diagnostic trouble code reset. Further new features are constantly under development, meaning users can always look forward to getting additional benefits from the tool.
Gerard Magielsen, DENSO Senior Engineer, said: "We have always been proud of the unrivalled functionality and flexibility e-Videns delivers, allowing them to back up DENSO's OE-quality parts with efficient and easy-to-understand service to the customer.
"What we're most proud of is that e-Videns continues to improve and take advantage of new technological developments to bring even more benefits to workshops. The roll-out of the expanded Visual Inspection ensures that e-Videns remains the most cutting-edge tool of its kind."