How DENSO is driving towards a more sustainable future
The drive to zero emissions and carbon neutral vehicle production processes are highlighting the growing significance of sustainability within the automotive industry. These trends are not just driven by the introduction of strict emissions targets and bans on naturally aspirated vehicles from governments across Europe, but also by increased awareness of environmental and sustainability issues among consumers. However, if the European automotive industry is to achieve the ambitious sustainability targets it has been given, every business within the sector has a responsibility to make their own contribution. In this article, we look at the work DENSO is doing to bring about a more sustainable future.
IMPORTANT NOTE: While DENSO Aftermarket is proud to share technical knowledge and experience, please note that the EV and HV-specific DENSO products mentioned in this article are supplied exclusively as OEM parts, and are not yet available in our Aftermarket range.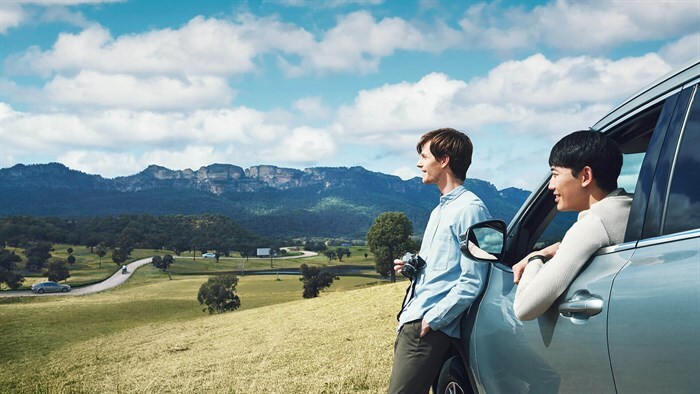 Building an electric future
One of the major changes the European aftermarket is set to experience throughout the next few years, is an increase in electric and hybrid vehicle work. These vehicles are growing in popularity as consumers seek out more environmentally-friendly mobility options and slowly turn their backs on naturally aspirated engines.
These new energy-efficient and high performing vehicles require the most innovative, efficient and reliable parts to suit different drivetrains. DENSO is leading industry efforts in the development of these parts, in particular in the production of rotating electrics, compressors and sensors. Since DENSO's introduction of an e-compressor with integrated inverter for hybrid cars in 2005, the company has spearheaded several breakthroughs in the design and manufacture of hybrid and electric vehicle parts. An integrated hybrid control computer, battery monitoring unit, DC-DC converter, superior battery cooling system and high-output power control unit (PCU) are all evidence of DENSO's innovative stance on electrification.
A history of electrification
It's no surprise that DENSO is driving the production and market introduction of such parts, since the company has a long history of electrification dating back to 1949. It was during that year when DENSO announced a plan for the practical use of an electrical vehicle dubbed DENSO GO. The final concept was a truly unique creation, using a DC motor instead of the more commonly found AC motor. The car's speed was controlled with only four gears, and employed many intricate technical devices to produce a vehicle with technology far beyond its contemporaries.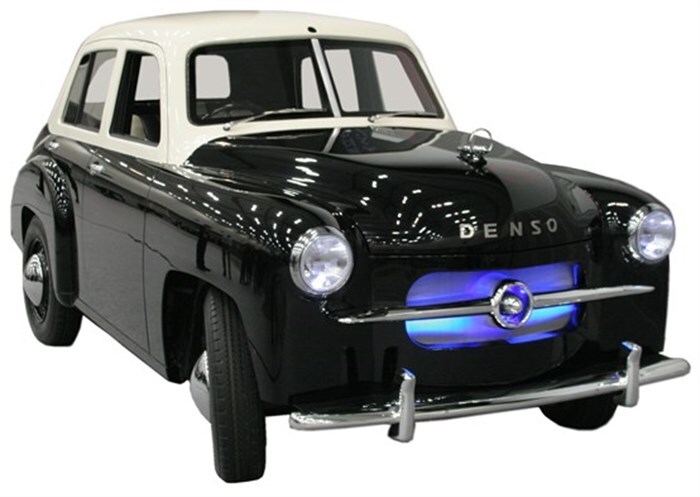 The prototype could cover 195 kilometres per charge, an impressive distance considering the range of today's electric vehicles. Fifty DENSO electric cars found their way onto Japanese roads in July 1950 and ran particularly smoothly throughout the Tokyo region. With a top speed of 43 km/h, they were only slightly slower than the widely available coal-powered vehicles and their expensive U.S counterparts, and provided a legitimate alternative.
While DENSO GO was only ever designed to be a concept, it provided a stepping stone for DENSO's wider success, and can even be seen as a building block for many modern EVs.
Green technology
DENSO's passion for and expertise in electrification has also seen the company design and manufacture several new parts for hybrid vehicles. The aforementioned eCompressor was the world's first mass-produced electric compressor with an integrated inverter and motor. Whilst conventional compressors are driven by the engine, making them unsuitable for use in hybrid vehicles, DENSO's e-compressor is driven by an internal motor. This not only makes it suitable for hybrid engines, but improves fuel efficiency as well.
In the case of a hybrid powertrain, it is possible to run air conditioning functions, both when the engine is idling and switched off, thanks to the power provided by the internal motor of the e-compressor. This represents a significant advantage over traditionally fuelled vehicles, as it maintains a comfortable cabin environment whilst saving on fuel wastage.
Another DENSO breakthrough is the company's motor-generator (MG) stator, which was also designed for hybrid vehicles. The MG component performs several functions, including starting and assisting the engine, generating electric power, and driving the axles. The MG stator is already used in the Toyota Prius, for light weighting and fuel efficiency.
DENSO Materiality
While the development and production of electric and hybrid vehicle parts is critical to boosting aftermarket sustainability, DENSO is also committed to embedding sustainability throughout the entire business. Paying close attention to the UN's 17 Sustainable Development Goals, DENSO has developed its own set of primary social issues and defined them as "Materiality". Through its business activities, DENSO is contributing to the achievement of the international goal by achieving its own Sustainable Development objectives, addressing selected issues related to "environment" "safety" and "corporate foundation".
DENSO's ongoing strategy is to implement these goals into every business activity to ensure every interaction with aftermarket partners demonstrates the following actions:
Promotion of good health and wellbeing
Access to affordable, reliable, sustainable and modern energy
Creation of resilient infrastructure, promoting inclusive and sustainable industrialisation and fostering innovation
Helping to make cities and human settlements inclusive, safe, resilient and sustainable
Ensuring sustainable consumption and production patterns
Taking urgent action to combat climate change and its impact
DENSO's Eco Vision 2025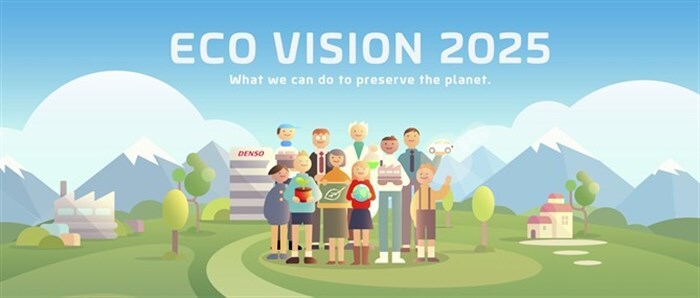 Underpinning all of these initiatives is DENSO's Eco Vision 2025, a sustainability action plan with concrete and measurable goals. Starting with the commitment of DENSO's 150,000 global employees, the plan aims to invigorate renewed awareness of environmental responsibility at all levels.
The vision for 2025 is based around three key targets: Energy 1/2, Clean x2, and Green x2. DENSO aims to meet these targets by implementing 10 actions relating to product development, production sites, associates and management. This includes reducing C02 emissions by developing products that increase fuel efficiency, reducing the impact of environmentally hazardous substances, emissions and waste by half, and contributing to improved air quality by cutting vehicle emissions. Several goals will also help DENSO to double its green activities with programmes such as biofuel research and the creation of green spaces and communities.
If the aftermarket is to play a key role in the automotive sector's road to improved sustainability, it is important that key suppliers such as DENSO are leading the way both in production of parts that aid more sustainable vehicle designs, and in the conduct, behaviour and processes of its global team. After all, sustainability is as firmly ingrained in DENSO's future as it is in its past.