DENSO announces One Europe Aftermarket Organization
DENSO Aftermarket and Industrial Solutions (AMIS) is restructuring its organization to enhance its European operations and offer even more to local markets. The new 'One EU Aftermarket' approach will better align DENSO with its customers through a more integrated collaboration process, by consolidating countries under one united organization.
From the 1st April 2021, a new redesigned Pan-EU management team will be responsible for an integrated IAM operation on the continent.
DENSO EU's Aftermarket leadership change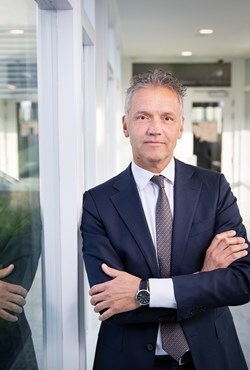 Theo Rappoldt, Senior Director of the DENSO Aftermarket and Industrial Solutions (AMIS) business unit is departing, following 12 years in the position. He is taking on a new challenge at DENSO WAVE in Dusseldorf, Germany. Theo started at DENSO in 1992, as a Sales Engineer in Bus Air Conditioning. In 2008, after returning from a two-year assignment at DENSO Headquarters in Japan, he took on the challenging role of Head of AMIS and made a considerable contribution to the Business Unit, strengthening the different business domains whilst applying a self-reliant profit centre approach. He led many key projects, introduced new products and grew an established customer base whilst incorporating complex organisational functions across the EU sector. The AMIS Business Unit substantially grew in sales and profit during this period and continues to do so. We wish him all the best in his new endeavour.
The recent change has also seen Mr. Takatoshi Fukui join the EU Board of Directors as Head of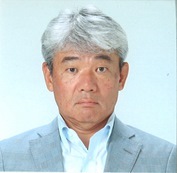 Sales Group. As part of his new role, he will head up the Aftermarket and Industrial Solutions Business Unit and will be supported by members of the management team.
Mr. Fukui has joined DENSO Europe following his previous role as President of DENSO Sales Thailand, for both OE and the Aftermarket. He started his career at DENSO in 1986 and has since broadened his experience in many overseas appointments, including Brazil, Thailand, U.S.A, Germany and Japan.In his previous roles, Mr Fukui was responsible for leading cross-functional teams, to expand and bolster the DENSO business with key car makers locally.
He joined DENSO Europe in 2021 and is now responsible for developing the DENSO Sales business in Europe.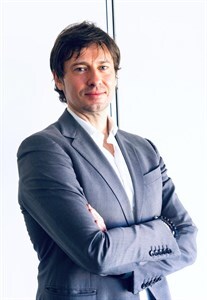 A new Sales Director has been appointed to manage the IAM 'One EU Aftermarket' sales operation. Jean Claude Dal Grande, previously responsible for Aftermarket in DENSO Thermal Systems, has gladly accepted the position: "It's a very exciting time for DENSO EU and all of the different regions involved. As the new 'One EU IAM' Sales Director, I look forward to driving an innovative and seamless Aftermarket sales approach which utilizes coordination and resources across the different local markets. I will be encouraging the various regions to work together so that we can harness the vast automotive product expertise available internationally and better serve our customers locally," he said.
Simplified IAM EU structure provides a more agile market approach
The various new 'regions' will allow DENSO to accelerate growth within the local Aftermarkets through consistency and a simplified approach. The countries have been assigned as follows:
Region West, managed by Luca Govean: ​​​​​​​Austria, Belgium, Cyprus, Denmark, Finland, Germany, Greece, Iceland, Ireland, Israel, Luxembourg, Malta, Netherlands, Norway, Sweden, Switzerland, Turkey and United Kingdom.
Region South, managed by Gianluca Guasco: France, Italy, Portugal and Spain.
Region East, managed by Taketo Shiotani: Armenia, Belarus, Kazakhstan, Kyrgyzstan, Russia, Tadzhikistan, Turkmenistan and Uzbekistan.
Region Central, managed by Richard Rybacek: Albania, Azerbaijan, Bosnia & Herzegovina, Bulgaria, Croatia, Czech Republic, Estonia, Georgia, Hungary, Kosovo, Latvia, Lithuania, Moldova, Montenegro, North Macedonia, Poland, Romania, Serbia, Slovakia, Slovenia and Ukraine.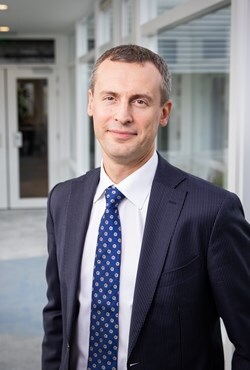 Alexey Bartashevich, previously responsible for leading the Aftermarket Products team for the North, West & East of Europe, extended his responsibility to the consolidated 'One EU Aftermarket' Product team. Alexey started at DENSO more than 10 years ago in Aftermarket Sales. Since 2016 he has been looking after Product Life Cycle management, Application and Quality Engineering as well as Supply Chain Management functions. He will now be leading several teams across Europe focusing on expanding a competitive offering for the European aftermarket and ensuring efficient business development and strategic positioning of DENSO products. Strengthened by this integration, the consolidated AM Products team will be able to better support market requirements, promoting DENSO technologies, products, and services amongst aftermarket professionals.
A new horizon for DENSO EU Aftermarket
The new internal approach will pull together a wealth of automotive know-how from numerous pools of knowledge across the continent. By working together, the individual markets will become stronger and offer distributors, workshops, technicians and drivers locally, a consistent first-rate 'One EU Aftermarket' service which can be replicated easily and efficiently.