DENSO Aftermarket wins GroupAuto International supplier award
Global parts supplier is recognised as being fully aligned with the buying group's strategy and in doing so scoops one of the industry's most coveted awards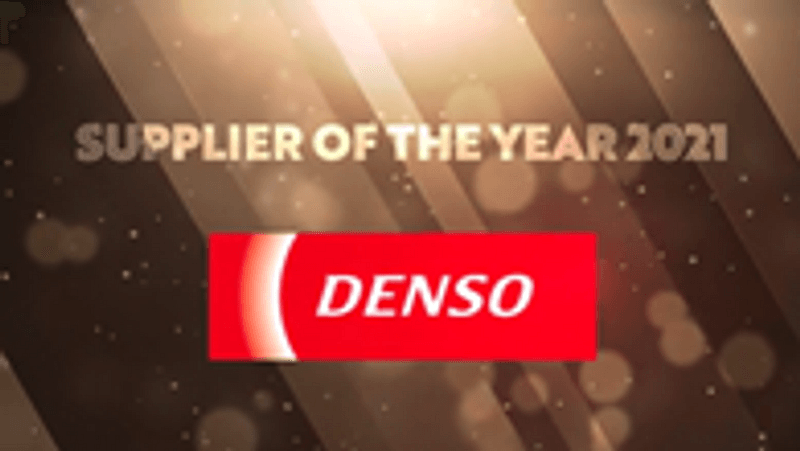 DENSO Aftermarket, the aftermarket division of leading original equipment (OE) component manufacturer DENSO, has won the prestigious 2021 Supplier of the Year Award, presented by leading multinational buying group, GroupAuto International.
During a ceremony that sadly had to be held virtually due to ongoing coronavirus restrictions, DENSO was presented the award, which was voted for by GroupAuto International members, because it had achieved several notable performance goals across multiple disciplines to reflect the company's consistent alignment with GroupAuto's developing business strategy. Among the categories that DENSO received the some of the highest scores were: Quality, Sales, Logistics and Marketing, all key areas for the success of any business.
"I am delighted to accept the award on behalf of DENSO, it's just a shame that the event is online and not the usual gathering, as it would be great to be able to celebrate this prestigious award with you all in person," said DENSO's Global ITG Manager, Nigel Cole.
"It has been a tough year or two for many people and most industries, but the independent aftermarket has once again proved its resilience and has shown great signs of recovery. DENSO, and the rest of the supplier community, are very grateful for the work and efforts of GroupAuto and its members to stimulate their strong recovery."
The award is an endorsement of DENSO Aftermarket's core values and a recognition of the efforts the organisation makes to ensure it not only delivers on, but exceed, the high expectations of the group. During the course of the year, the company and its valued associates have been able to demonstrate the ability to motivate and encourage the GroupAuto distributor network and aid GroupAuto's commercial and marketing activities with initiatives that helped to boost annual turnover. In addition, as an internationally recognised OE component manufacturer and systems supplier, it is able to supplement the premium quality parts it supplies with repair and maintenance information that helps to empower individuals and increase the capabilities of the independent aftermarket as a sector.