DENSO prepares for the future with new 'One Europe' structure
DENSO has restructured its aftermarket operation around the 'One EU Aftermarket' concept: an integrated approach to serving the market that will promote collaboration and bring DENSO closer to its customers.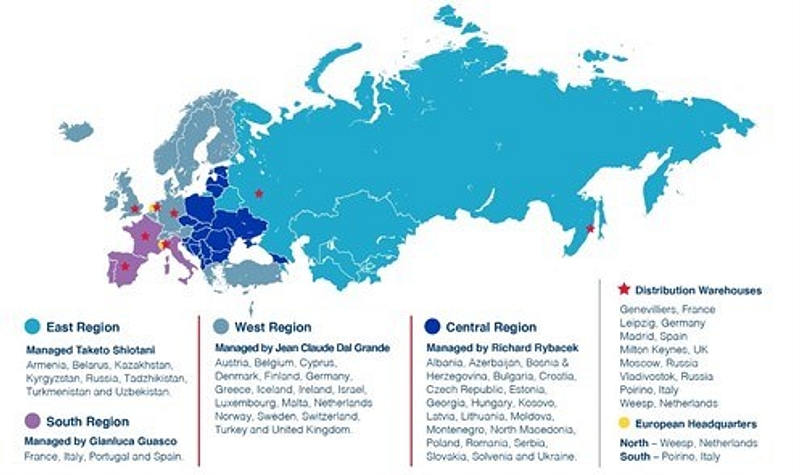 It has appointed a pan-European management team and grouped European countries into clusters with identified synergies, enabling DENSO to serve their needs in a coherent manner.
Compared to the previous country-led structure, this model is leaner and more simplified, creating the potential for greater cohesion and inter-country collaboration, and ultimately making it quicker and easier to bring market-leading innovations and support to aftermarket businesses.
Meet the management team
Mr. Takatoshi Fukui heads up the Aftermarket and Industrial Solutions Business Unit, as the previous director, Theo Rappoldt, moved on to a new challenge at DENSO WAVE.
Additionally, a new Sales Director has been appointed: Jean Claude Dal Grande took on the role from 1st April 2021, having previously been responsible for Aftermarket in DENSO Thermal Systems.
Alexey Bartashevich now leads the One EU Aftermarket product team. Having previously taken on a multi-regional product management role, he now manages several teams across Europe, focusing on expanding DENSO's offering for the European aftermarket and optimising the business development and strategic positioning of DENSO products.
In addition, four country 'regions' have been assigned, each with its own manager:
Region West, managed by Jean Claude Dal Grande (concurrently with his EU role): ​​​​​​​Austria, Belgium, Cyprus, Denmark, Finland, Germany, Greece, Iceland, Ireland, Israel, Luxembourg, Malta, Netherlands, Norway, Sweden, Switzerland, Turkey and United Kingdom.
Region South, managed by Gianluca Guasco: France, Italy, Portugal and Spain.
Region East, managed by Taketo Shiotani: Armenia, Belarus, Kazakhstan, Kyrgyzstan, Russia, Tadzhikistan, Turkmenistan and Uzbekistan.
Region Central, managed by Richard Rybacek: Albania, Azerbaijan, Bosnia & Herzegovina, Bulgaria, Croatia, Czech Republic, Estonia, Georgia, Hungary, Kosovo, Latvia, Lithuania, Moldova, Montenegro, North Macedonia, Poland, Romania, Serbia, Slovakia, Slovenia and Ukraine.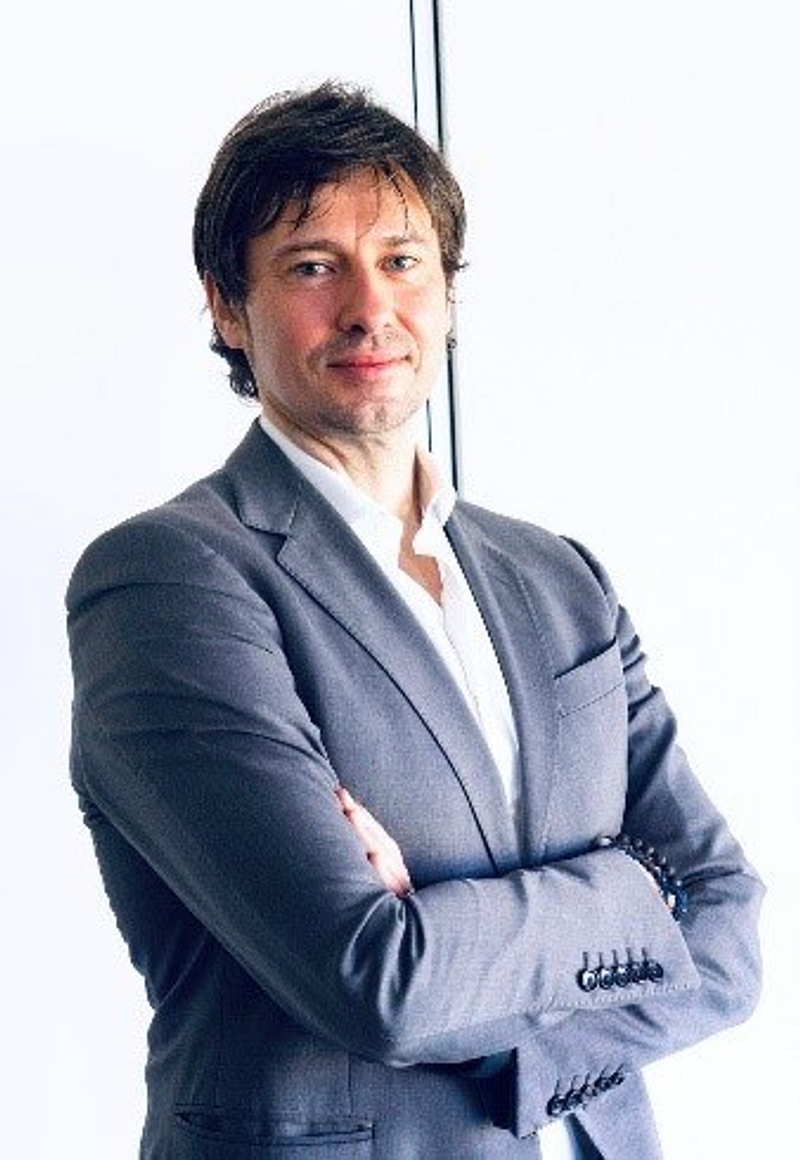 "We are in a stronger position than ever"
"As DENSO undergoes a global shift to a company that puts sustainability and peace of mind first and foremost, this shift in our European aftermarket structure was appropriate," said Takatoshi Fukui. "The automotive market is changing, with electrically powered vehicles on the rise and smart technologies becoming the norm in passenger cars. It's our responsibility to enable and support a thriving aftermarket throughout this transition."
"Today, we judge our actions not merely by their profitability, but by how they contribute to a wide range of goals: promotion of health and well-being, taking action against climate change, making business and communities inclusive, safe, resilient and sustainable. Collaboration is key as we work to achieve these goals, which is why the EU Aftermarket restructure is such an important milestone, bringing separate European teams closer together than ever."
Jean Claude Dal Grande added: "As a stronger, closer pan-European team, we will be ready to fulfil market demands more quickly and precisely.
"As a result of the restructure, we now have a co-ordinated network of expert sales and technical teams, enabling us to dispatch the right expert for the job. And we are always growing our support offering, which includes training, marketing, logistical support and direct customer assistance.
"To cement our status as a leader in the European aftermarket, we need to make sure the needs of our customers are continually met. We are now in a stronger position than ever to do that."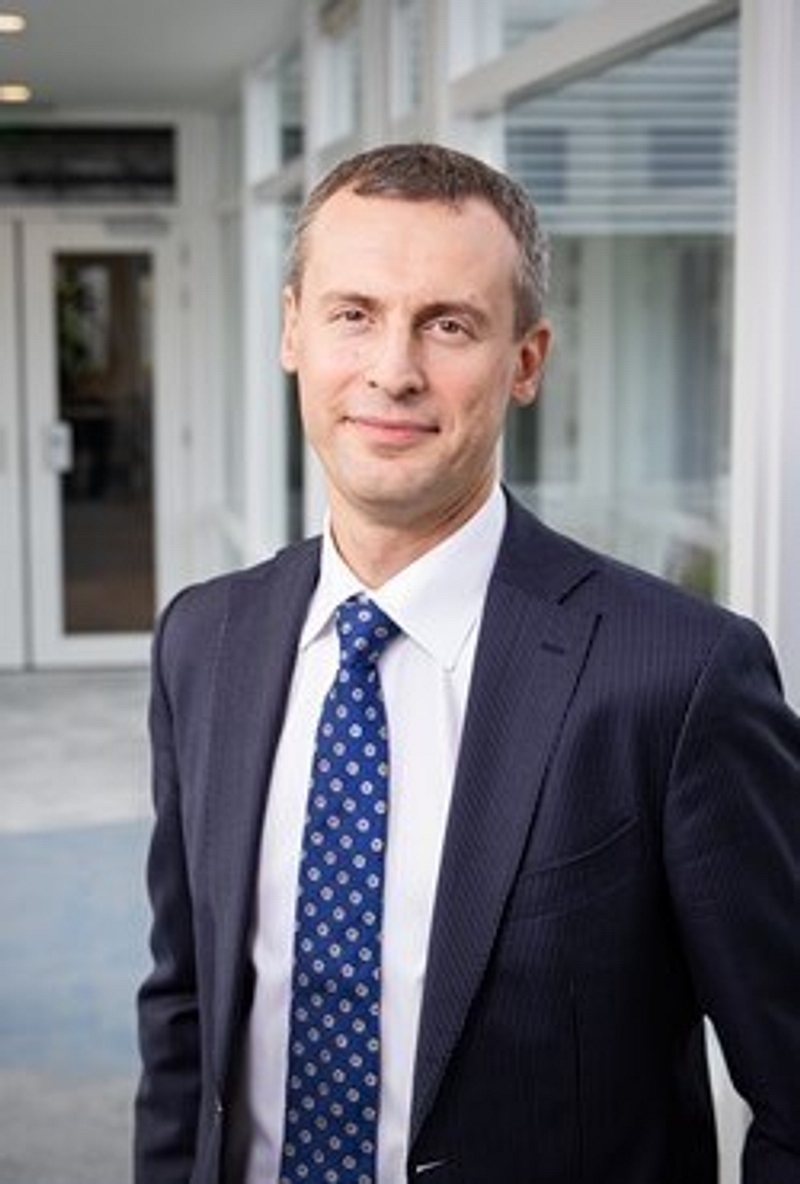 Alexey Bartashevich said: "DENSO has long been known for its extensive range of aftermarket components that always meet OE standards. We are proud that many of our products feature DENSO world-first innovations from decades of focused R&D and advanced technology development to improve vehicle performance and reduce environmental impact.
"Our portfolio continues to strengthen and grow – and we are also focusing on improving not just quality but universal accessibility. We have six main product families which include Rotating Electrics, Diesel, O2 Sensors and Engine Management Systems, Ignition, Wiper Blades & Filters. This is in addition to a wide range of Thermal system products. Next to the current range DENSO is actively developing new products for Hybrid and Electric cars, including ADAS components. These products are now mostly being supplied to OE and as soon as possible they will be gradually appearing in the aftermarket.
"This autumn, we are also exclusively launching a new brand – PowerEdge. This will be distributed by DENSO, created specifically to deliver competitively priced products. The brand is already available in America, and we are now presenting it to our European aftermarket partners with two product groups: Wiper Blades and AC Compressors.
"Accessibility and inclusivity are key as we design a sustainable future for DENSO and for the aftermarket as a whole, and this is exactly what our restructure sets us up to develop."