Inaugural Automechanika Birmingham event hailed as "great success"
DENSO reviews the latest show to be added to the busy aftermarket calendar; with the 'Automechanika' badge attached to a UK event for the first time, it was never going to be an also ran.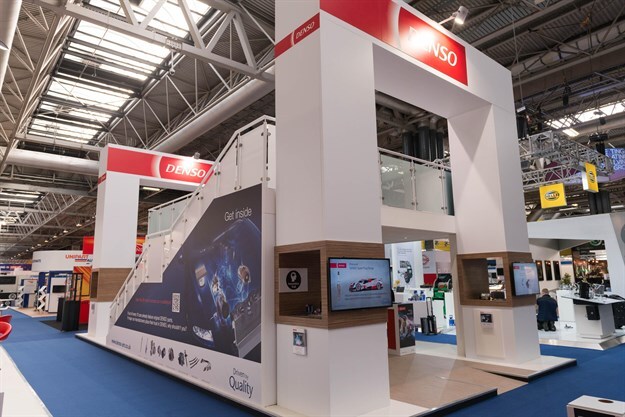 DENSO was out in force at the maiden Automechanika Birmingham event where it showcased its extensive aftermarket parts programme and clever cutaway products on its spacious stand.
The aftermarket specialist brought a host of its latest products including the landmark Iridium TT spark plug. The highly anticipated exhibition, which ran from 7-9 June, is already one of the largest trade shows of its type in the UK.
The three-day event, attended by 600 exhibitors including OEMs, suppliers and a huge array of firms specialising in the aftermarket sphere, attracted over 12,000 visitors over three days. In fact, 60 per cent of visitors were associated with the aftermarket sector.
The DENSO stand, managed by a number of expert support staff, attracted nearly 90 business enquiries and hosted 30 meetings with customers, enabling the brand to discuss product innovations and how it can support professional workshops and OEMs across their business sectors.
Fatiha Laauich at DENSO Sales UK said "Automechanika Birmingham was a great success and has presented a lot of business opportunities, as well as being a platform on which to increase contact with existing customers, vehicle manufacturers and other suppliers.
"When DENSO is given an opportunity to showcase its range and innovations in a high-quality and well organised setting like Automechanika Birmingham, we jump at the chance. The event was a key moment for the industry, enabling manufacturers, suppliers and garages to gather and discuss the way forward for the industry, particularly in the domestic UK market."
Find out more
Further details of DENSO Aftermarket are available online at www.denso-am.eu.