DENSO impresses with innovation at Automechanika Birmingham
The second annual Automechanika Birmingham saw DENSO bring a ground-breaking new Vehicle Inspection Tool and a celebrity racer to the UK's largest Aftermarket event.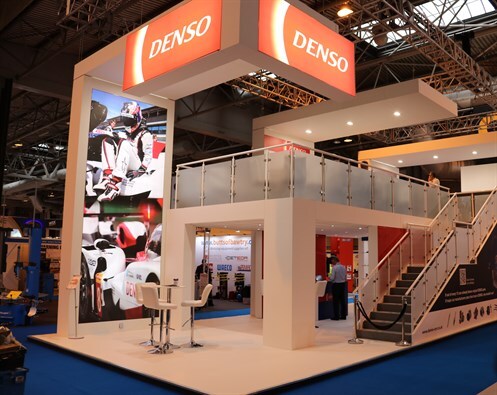 In only the second Automechanika Birmingham, DENSO pulled out all the stops, giving showgoers the chance to challenge talented racer Rebecca Jackson, and giving an exclusive insight into a brand-new vehicle inspection tool.
Giving visitors a show to remember, DENSO gave attendees a sneak preview of its game-changing e-Videns Vehicle Inspection Tool. The tool, not yet released to the market, will help technicians improve engagement with customers; enabling them to objectively evaluate the health of a vehicle.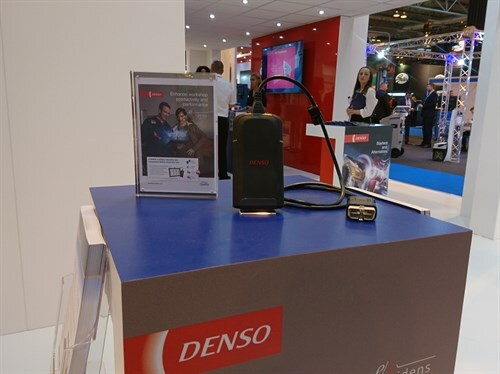 The tool will use a simple yet comprehensive system combining a Driver Interview, a Visual Walk Around Inspection, System Scan and a complete Engine Health Check, all on an intuitive, user-friendly digital platform.
The ground-breaking new Vehicle Inspection Tool wasn't the only source of excitement, with racing driver and presenter Rebecca Jackson taking on all challengers at a virtual reality racing game.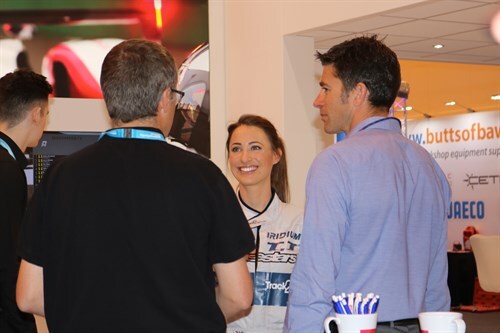 Rebecca, who has recently partnered with DENSO across all her activities, drove a lap on the VR simulator for visitors to test their racing mettle against, with a £200 love2shop voucher up for grabs to the fastest lap of the day. The prize went to Tom Lord, who swept home the voucher with an impressive 01:36:825 lap time.
As a new member of the Original Equipment Suppliers Aftermarket Association (OESAA), DENSO also featured heavily in the series of seminars led by the organisation, educating installers and garages in the technical and financial benefits of fitting OE quality replacement parts.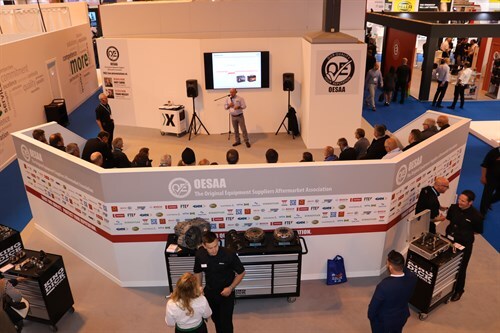 Tapping into DENSO's own hybrid powertrain expertise, technical specialist and DENSO Automotive Trainer Steve Carter led a packed seminar, titled 'Hybrid Evolution: Past, Present & Future'., and what its future holds for the aftermarket industry.
Fatiha Laauich at DENSO Sales UK commented: "With Automechanika Birmingham one of the biggest aftermarket events in the UK, we wanted to pull out all the stops to give attendees a show to remember.
"It was a key event for us this year, and we're delighted with the reception from showgoers; with new to market innovations like e-Videns and our brand ambassador Rebecca Jackson a real highlight for many."
The stand itself recorded more than 400 visitors over the three-day event, and featured a range of DENSO's products and cutaways, with experts on hand to guide showgoers through the advanced technology that has made DENSO a pillar of the aftermarket industry.
For more information about DENSO's range of aftermarket products and to find your nearest DENSO distributor or stockist please visit http://www.denso-am.co.uk/
Find out more
Further details of DENSO's product range are available online at www.denso-am.eu, on TecDoc or from your local DENSO Aftermarket sales contact.