DENSO extends wiper blade range to cover 95% of car parc
26 new flat blade part numbers join DENSO's leading wiper blade range.
DENSO has reinforced its extensive wiper blade range, adding an additional 26 new flat blade part numbers and enabling workshops to offer high-performance wipers for even more vehicles.
One of the world's leading suppliers of wiper blades to the OE industry, DENSO uses its OEM expertise to provide aftermarket customers with the highest quality parts, developed and tested to the OE standards.
The 26 part expansion to the DENSO range will cover an additional 9.1 million vehicles, bringing the total range coverage to 310 million vehicles or 95% of the total car parc.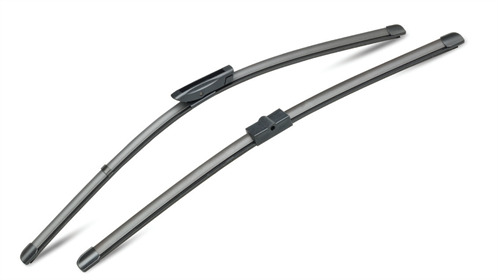 The additional part numbers are flat blade sets with an OE type connector for LHD applications. The new blades cover a total of 864 car models out of a total range of 25700, and 80 OE part numbers out of a total of 1450.
The highly durable blades offer OE fit and function, and superior quality to help customers to achieve hassle-free vision in snow, sleet or rain.
The update covers popular car makes including Renault, Mercedes-Benz, Citroën, Jaguar Land Rover, Ford, Audi and BMW to name a few.
Bart Waaijer, Product Manager, Wiper Blades at DENSO Aftermarket Europe said: "We're proud to be offering high quality, reliable wiper blades that cover 95% of the car parc. Our latest part number update is comprehensive, and will enable more customers to access the highest level of quality when it comes to the servicing of their wiper blades."
"Following the winter, when unpredictable weather may have caused havoc on sensitive, easily-worn equipment like wiper blades, garages have an excellent opportunity to promote better safety for their customers by checking and replacing wiper blades, and increase their sales in the process."
The broadened wiper blade part numbers build on the existing range of DENSO wiper blades with models including standard blades, hybrid blades and flat blades.
Further details of DENSO's wiper blade range are available online, on TecDoc or from your local DENSO Aftermarket sales contact.