Alternator and starter references among DENSO's latest aftermarket range additions
DENSO is a pioneer of starter and alternator technology and the world's largest original equipment (OE) manufacturer of rotating electric parts, with a global market share of more than 25 percent, so it's little wonder that its aftermarket continues to expand, with nine new references introduced into the range in July alone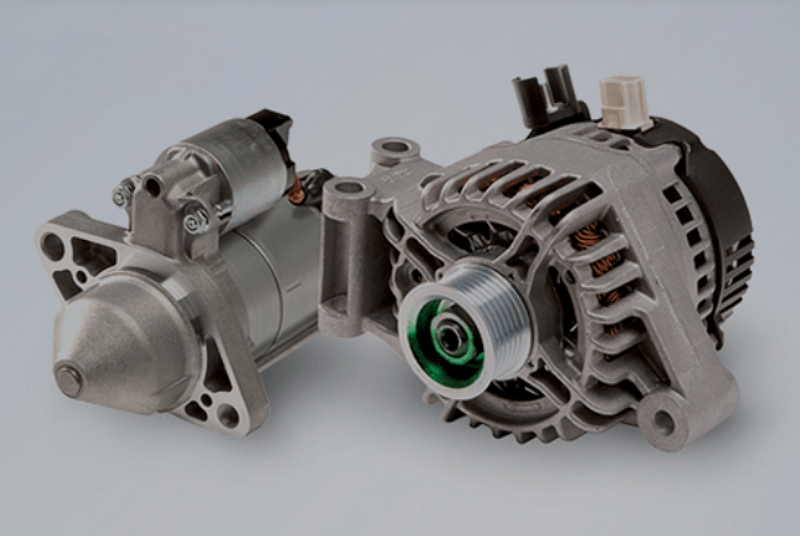 Demonstrating the scope of its rotating electric parts specialism, the new additions span both passenger car (PC) and heavy duty (HD) applications, with two alternators and three starters catering for PC references linked to 18 OE part numbers covering 89 models and almost 1.7 million vehicles, and three HD starters linked to 15 OE part numbers covering applications in sectors as diverse as agricultural, forklift trucks, construction, marine, industrial and naturally, road haulage.
Many of the PC applications are for high end European vehicles with the two alternators, covering models such as Porsche 718 Boxster, 718 Cayman, Cayenne, Macan and 911, with the four starters catering for among others, the BMW 1, 2 Active and Gran Tourer and X1, Opel Insignia II, Toyota Hiace VI and Hilux IV, as well as for several MINI variants. When it comes to the HD additions, notable applications include Caterpillar, Carrier Transicold and Kubota references.
All these new additions are available immediately from DENSO distributors and can be found, along with the thousands of other OE quality components in the DENSO aftermarket range, in the company's E-catalogue https://www.denso-am.eu/catalog via TecDoc.