Compressor update helps boost summer sales
DENSO's advanced Compressor range adds 27 new part numbers to provide increased coverage for the peak sales period this summer.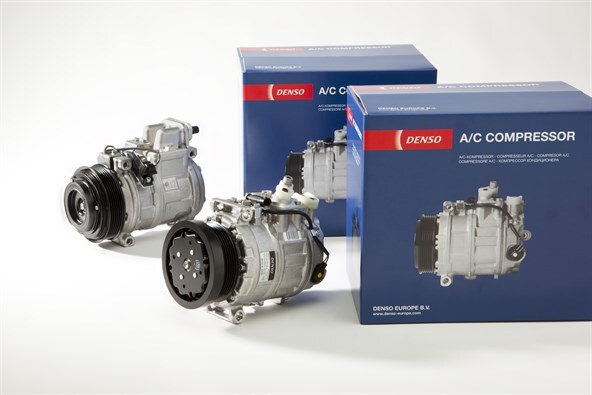 With summer in full swing, DENSO is updating its A/C Compressor range with 27 new part numbers to help workshops and distributors capitalise on the peak sales season.
From July 2017, customers will be able to order the 27 new A/C Compressor part numbers, which have been consolidated to cover 55 OE references and 293 vehicle applications.
One of the leading developers of original equipment A/C Compressors, DENSO is preferred by top vehicle makers including Audi, BMW, Toyota and VW, and its aftermarket range features the exact same manufacturing process and technology for optimal performance.
The increased coverage will present workshops with greater opportunities to provide DENSO's genuine A/C Compressors; making the most of the extreme weather conditions and improving their customer service and secure repeat custom.
Richard Busscher, Product Manager Compressors at DENSO Aftermarket & Industrial Solutions, commented: "With much of Europe experiencing extreme temperatures over the coming weeks and months, it's essential that workshops are able to offer high quality A/C parts to ensure optimal performance when lower quality parts could otherwise struggle and fail.
"The summer months form one of the most important periods for Compressor sales, so the update should prove a real boon to workshops across Europe."
Find out more
Further details of DENSO's range of A/C Compressors are available online at www.denso-am.eu, on TecDoc or from your local DENSO Aftermarket sales contact.