Pioneering DENSO A/C keeps Hong Kong commuters comfortable
Double decker buses are one of the primary modes of transport for commuters in Hong Kong. In order to create a comfortable journey, air conditioning (A/C) is essential – so much so that if the A/C is not operating, a bus may be taken out of service. The climate, which is hot and humid in summer and mild in winter, and the double deck structure of the buses, present a unique A/C challenge.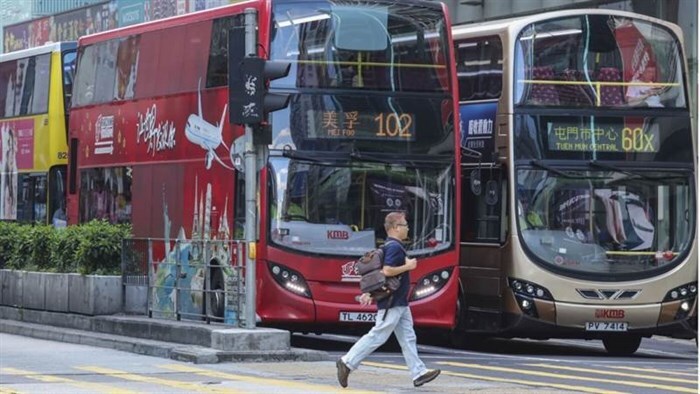 "Double decker buses, particularly in Hong Kong, require a special type of cooling system, this is where DENSO excel." – Thomas Bosman, Director, DENSO AMIS.
20 years ago, DENSO formed strong relationships with Hong Kong's principal bus operators. "They had the majority of the fleet, which is made up of around 6,000 vehicles, with each bus running for approximately 18 years. A very high quality A/C solution was required, with very long durability to survive in this most severe, humid climate," explains Thomas, who oversees the Fleet Business Unit for DENSO Europe.
The DENSO brand is well recognised in Asia and maintains a leading market position in the overall bus A/C business. DENSO's innovative and efficient double deck A/C system, is the reason why they have been the preferred brand for bus operators in Hong Kong for so many years.
Global collaboration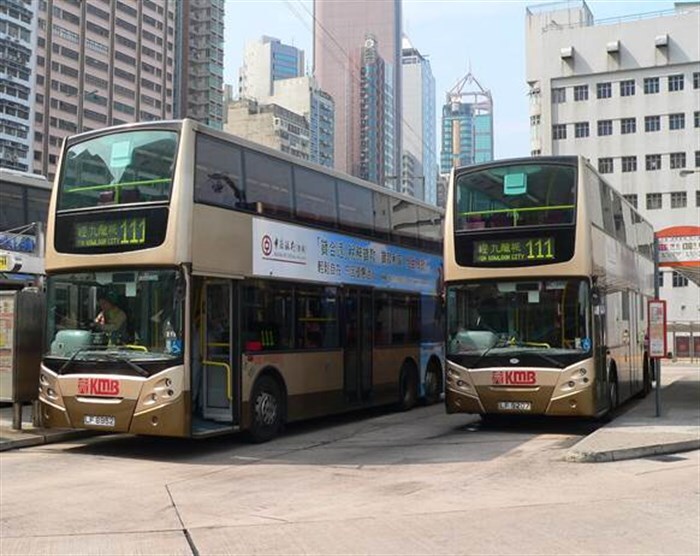 One of the secrets to DENSO's success is their close communication with all of the double decker bus stakeholders, wherever they are in the world. "Our Japanese headquarters work on the A/C design and production; testing is conducted in Europe and Asia and the buses are usually mass produced in China. We check the quality of the A/C installation and provide servicing support in Hong Kong too," says Thomas.
The main suppliers of double decker buses to Hong Kong are based in the UK, and the DENSO Europe team work closely with them to optimise the A/C system. More unusually, DENSO also has strong relationships with the bus operators in Hong Kong, mainly due to A/C being seen by operators as an important asset for the bus and a big part of their energy consumption, "They have direct contact with us," describes Thomas. This enables DENSO to gain feedback from the operators regarding quality and product changes, so they can respond quickly to any issues and ensure continuous improvement. "Our direct relationship is one of the reasons the operators are so loyal to the DENSO brand."
Four generations of product development
DENSO have developed four generations of their double decker A/C system, beginning with GD1, and there are plans to launch GD5 next year. Each generation builds on the last, as Thomas describes: "Every time, we improve energy consumption and the operational lifetime cost, which means although the initial purchase price may not decrease, there are benefits for maintenance and energy consumption so the operational cost of the vehicle is reduced. This is our strength."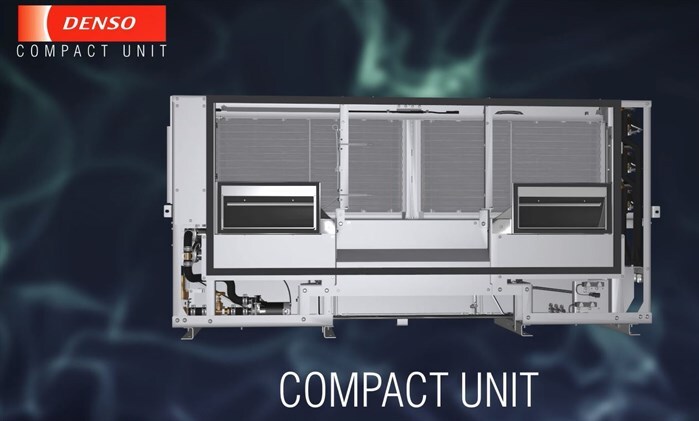 A unique A/C system
There are three key technologies which make the DENSO double decker A/C system unique: three A/C cycles, the variable stroke compressor and an electrostatic air cleaner.
Tri-cycle A/C
"We have a system where we have three different A/C cycles in one unit – tri-cycle A/C, whilst competitor systems only have single A/C cycles," details Thomas. Single cycle A/C means the compressor operates the upper/lower saloons at the same time and so can only operate at full speed or be switched off. Temperature adjustments are made by adding heat.
In contrast, tri-cycle A/C, which is a DENSO world first, enables independent management of the upper and lower saloons of the double decker, by regulating the compressor output. DENSO's system offers better temperature controllability per saloon, which improves comfort and reduces energy consumption.
Variable stroke compressor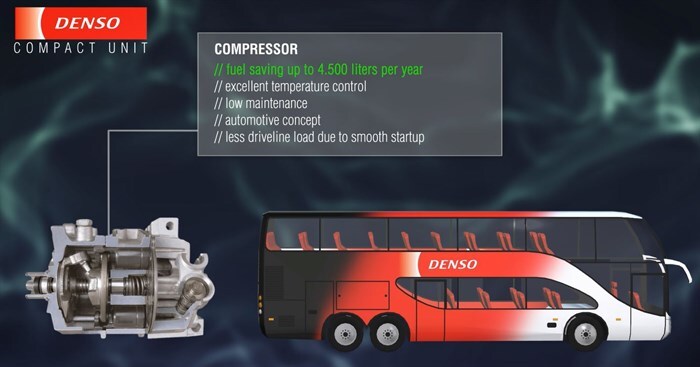 DENSO's defining A/C system component is the variable stroke compressor – adjustable compressor performance is the most effective way to maximise fuel savings whilst still ensuring the best possible comfort for passengers. "It can regulate the output from 20 percent to 100 percent and everything in between and this is a unique feature which none of our competitors have, DENSO is the only company in the world with a bus A/C compressor which is variably controlled."
The compressor enables double decker buses to reduce energy consumption; especially in the autumn/winter seasons when temperatures are lower so full capacity isn't needed: "This variable-type design is saving up to 4000 litres of diesel (compared to a fixed-type design) per year, per bus in Hong Kong." When the technology was first introduced in the early 2000s, the bus operators were naturally impressed and decided to retroactively install DENSO's compressors across their whole fleet.
Electrostatic air cleaner
Clear air is a priority to ensure the comfort of passenger. As Thomas explains, "the DENSO electrostatic air cleaner ionizes the air - the tiniest of dirt particles, bacteria and bad smells are removed, purifying the air and reducing the time required for cleaning maintenance of the A/C unit along with labour costs."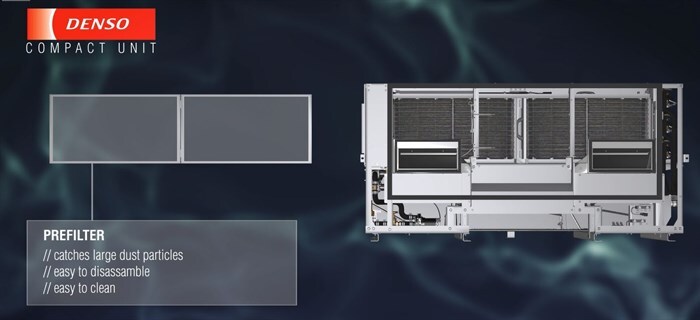 Standard filters have to be cleaned every week in Hong Kong, which can take 30 minutes each time, totalling 26 hours of maintenance each year, per bus. In contrast, DENSO's electrostatic air cleaner has an easy access filter which can slide out from the service hatch in the bus. Collected dust can swiftly be removed and regular maintenance is required every 3-4 months and takes 15 minutes – 1 hour per year, per bus – a huge reduction in operating costs.
Collectively, these three technologies are improving passenger comfort while driving down operational costs and reducing energy consumption.
Service is crucial
"Without a decent service network, you will not be accepted in the Hong Kong market," concludes Thomas. A local DENSO office and a dedicated service dealer are based in Hong Kong to provide spare part supply, technical assistance and the monitoring of product quality. New buses receive a pre-delivery inspection before being handed over to the operator and the technical staff are trained by DENSO, to ensure they have optimal operation, maintenance and trouble shooting skills.
Looking to the future with electric buses
DENSO have developed the first electrical A/C unit for single deckers in the Chinese market, so what does the future look like for A/C in hybrid or electric double deckers? As Thomas outlines, it may be challenging:"Double decker buses are behind single decker electrification as it is much more difficult – energy consumption is so big. In the Hong Kong market, the high cooling demand required on a double decker would drain the battery quickly. However, despite these challenges we are moving forward in the electrification of our climate system for double decker buses."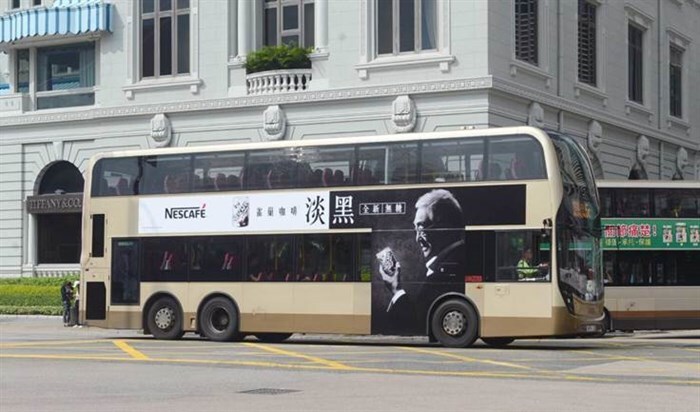 Comfort and efficiency
As the number of double decker buses worldwide are increasing, replacing so-called articulated buses, due to their increased efficiency, the need for double decker A/C systems which prioritise passenger comfort whilst reducing operational costs will only increase. This Hong Kong case study shows that DENSO is perfectly placed to respond, with a global network of experts and a deep understanding of the sector's requirements.