Five key considerations for successful EV servicing
The past few months may have been some of the most challenging yet for vehicle sales across Europe, but one part of the sector has bucked a declining trend – electric vehicles (EVs). According to automotive data specialist JATO, registrations of petrol and diesel cars in Europe fell by a third year-on-year in June 2020, but EV sales were up almost two-thirds over the same period. Concerns about climate change, advances in battery technology and Europe's success developing more affordable long-range EVs are all contributing to a rise in demand that could lead to an increase in electric vehicles reaching the aftermarket for servicing and repair.
While great news for the aftermarket, electric and hybrid vehicles do require additional skills and precautions to normally-aspirated engines. For independent repairers to seize the opportunity for electric vehicle servicing, it is essential that technicians are not only trained to EV standards, but that they also know how to make electrical systems safe in the workshop. The following considerations, counted down from five to one, should help you prepare for an influx of electric vehicles in your workshop.
IMPORTANT NOTE: While DENSO Aftermarket is proud to share technical knowledge and experience, please note that the EV and HV-specific DENSO products mentioned in this article are supplied exclusively as OEM parts, and are not yet available in our Aftermarket range.

5. Understanding maintenance routines
Understanding the different maintenance routines required by all electric and plug-in hybrid electric vehicles is essential for repairers to give the right information to customers, particularly considering that EVs typically require less maintenance than their diesel and petrol counterparts.
While all vehicles have slightly different maintenance routines as recommended by the manufacturer, electrical systems should require minimal scheduled maintenance. EVs have fewer serviceable parts; for instance, there is no need to change the oil, transmission fluid, spark plugs, filters or drive belts. While naturally-aspirated engines and EVs do share braking systems, these are regenerative in electric vehicles, and therefore typically last longer than those on conventional vehicles.
However, electric vehicles will have similar maintenance requirements for lights, cabin filtration, suspension systems, tyres and wipers. Plug-in hybrids differ slightly because they will share a petrol engine, which will have the same servicing requirements as usual.
4. Understanding different electrical systems
Just as no two petrol or diesel cars are the same, electric vehicles also have their different nuances which will affect the way in which they are serviced and repaired.
Take plug-in electric vehicles as an example. Early models typically used a slow recharge system. However, more recent models instead adopt fast or rapid recharge systems, which means there are several variations of charging cable that you need to power different vehicles. The type of battery also varies according to the make and model of EV you are working on. Understanding the different models in the car parc, their unique designs and accessories, will help technicians to service these vehicles efficiently and successfully.
One way of doing this is by keeping up with suppliers that are also involved in OEMs' EV development strategies. For example, DENSO works closely with several OEMs to produce EV cooling and steering systems and can pass this knowledge and experience on through our aftermarket teams.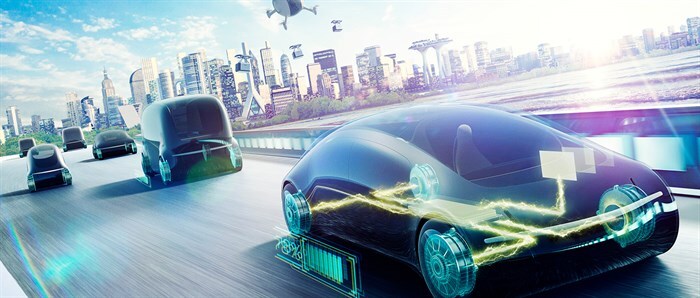 3. Identifying common faults
As with petrol and diesel vehicles, there are some aspects of electric vehicle design that are likely to experience faults more than others – often due to the way a part operates within the vehicle system. For example, it is not uncommon for the high voltage battery within an electric vehicle to experience degradation under normal wear and tear. Knowing where and how to check the high voltage battery will be critical for successful diagnosis.
Another part likely to require maintenance is an EV's cooling system. This plays a key role in electric vehicles, countering the effects caused by parts of the high voltage circuit generating lots of heat. Just like a radiator system on a conventional car, the cooling system will need to be checked regularly and sometimes drained, in order to maintain high performance.
Again, hybrid vehicles are slightly different because of their combustion engine, which will present the same common faults as petrol and diesel vehicles. Filters, lubricants and ancillary parts will all require frequent replacement. A further consideration for the workshop is to ensure the high voltage system on a hybrid vehicle is discharged when working on the engine; not just for safety reasons, but also to prevent the engine from starting itself in the middle of maintenance, which could create serious damage to mechanical parts.
2. Learning the right skills
It is essential that technicians complete an accredited, professional electric vehicle training course before they start working on EVs. There are a variety of courses available across Europe for EV servicing, ranging from basic awareness and hazard management, right up to EV system repair and replacement.
This is a necessity for a number of reasons – firstly, legal compliance. Across Europe, it is fast becoming a universal requirement for employees to obtain suitable certification before undertaking high-voltage electrical work. Each country will have its own regulations, and adhere to a different authority when it comes to training and skills. Make sure you check the requirements for your territory.
Secondly, while it's easy to assume that electric vehicles are not too different from their petrol and diesel counterparts, the skills required to work safely on electric vehicles are in fact very different. Some vehicle parts you will not have encountered before and may require specialist tools and skills to maintain and repair. These may include electrically insulated tools and specific test equipment compliant with European standards.
The number of safety factors involved when working on electric vehicles is so great that nobody ought to attempt carrying out work on EVs without first having competed the appropriate level of training.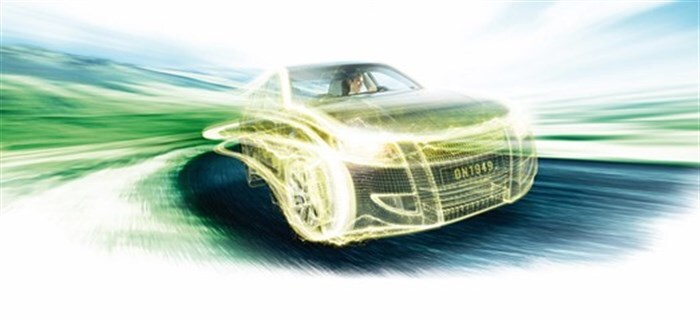 1. Ensure safety at all times
Electric vehicles present significantly more safety risks to technicians than petrol and diesel vehicles. For example, voltages present in electric and hybrid vehicles are a lot higher than those in naturally-aspirated vehicles. Furthermore, EV batteries often contain chemicals that can be harmful if released and because they store significant amounts of energy, they are prone to explosion if not handled correctly.
For independent workshops, it is not only essential that technicians have the level of training required to competently work on electric vehicles, but that they also know how to make electrical systems safe when in the workshop. Most electric vehicles remain a potential hazard even when they are switched off. This is because a static electric vehicle system will retain charge in various capacitators and therefore must be switched off and powered down in the right sequence, allowing plenty of time between shut down and physical contact.
It's not just in the workshop where the right safety precautions need to be followed. For workshops that offer pick-up services, it is essential that an EV's remote operation key is removed to a suitable distance and the battery disconnected before the vehicle is lifted. This ensures it does not activate mid-journey, en-route to the repair facility.
Working on live electrical equipment should only be considered when there is no other way for work to be undertaken and even then, only if absolutely necessary and deemed safe to do so. Technicians should always consider the risk associated with working on electric vehicles. This includes an assessment of the risk to them, the risk to others and the risk to the immediate environment.
Tapping into the EV opportunity
For several independent repairers, electric vehicles still represent a largely untapped opportunity but they are not without their dangers and nuances. Only technicians that have the right training should even be considering carrying out work on EVs, and only when the correct risk assessments have been conducted.
DENSO continues to work closely with major OEMs on their electrification strategies. The company has significant experience developing vehicle systems from the perspective of the entire vehicle and is therefore well positioned to develop the most cutting-edge, innovative and safe EV solutions. The knowledge and experience gained working at OEM-level puts us in a good position to support our aftermarket customers as they move to take advantage of the opportunities electrification presents.