DENSO expands e-learning service after technicians flock to online training platform
DENSO's e-learning portal, denso-technic.com, is expanding with new courses, new territories and new interface updates. DENSO is looking to grow its e-learning platform as a result of the huge popularity it experienced during its first six months.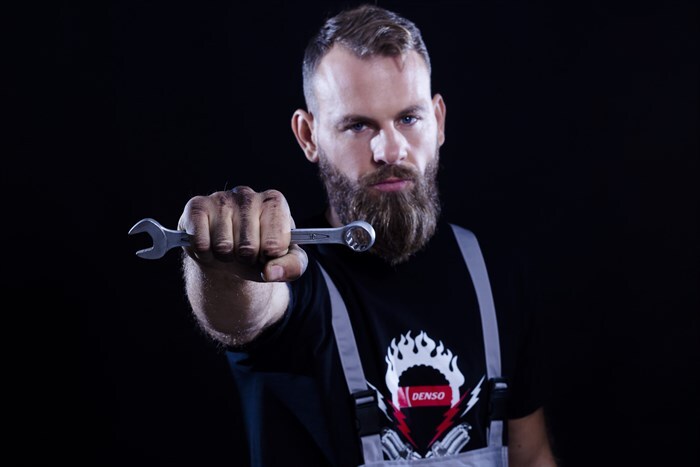 Since launching on 30 April 2020, the service has accrued 1890 users, most of which are garages – meaning hundreds of mechanics across Europe have remote access to DENSO's technical insight and training. With many forms of face-to-face education suspended due to the coronavirus pandemic, e-learning is more in-demand than ever, giving workshop staff the opportunity to spend time improving their skills in a safe, distanced manner.
Registering on denso-technic.com allows technicians to take independent, self-timed courses on a range of subjects including spark plugs, starters, alternators and A/C systems. There are programs suitable for all skill levels, and DENSO is constantly looking for new courses to add, giving existing users a reason to return to the website.
The latest addition to the syllabus is a new course on glow plugs. Offering a general summary of the part, its development and history, the course will go into more detail on how to fit a glow plug correctly, why glow plugs can experience problems, how to spot problems and replace the part. The glow plug course will be available soon – follow us on Facebook and stay updated on the launch date.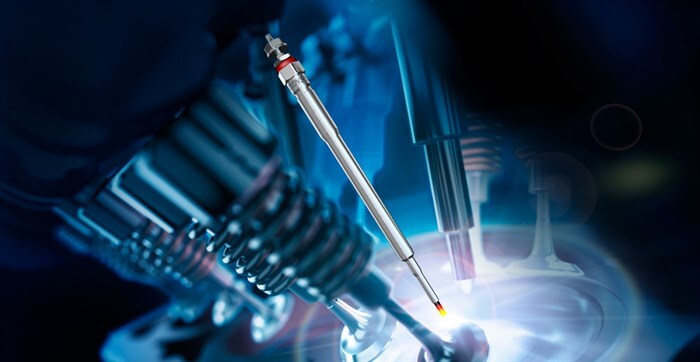 DENSO awards a personalized certificate to everyone who completes a course. In addition, through the League of True Mechanics community, they receive 'DENSO coins' for each course, with prizes awarded to the 10 technicians in each area who accrue the most coins. Depending on territory, the prizes could include a SONOS speaker, DENSO's e-Videns vehicle inspection tool, Toyota Gazoo racing merchandise, a branded backpack, and more. So the more courses you complete, the greater the rewards!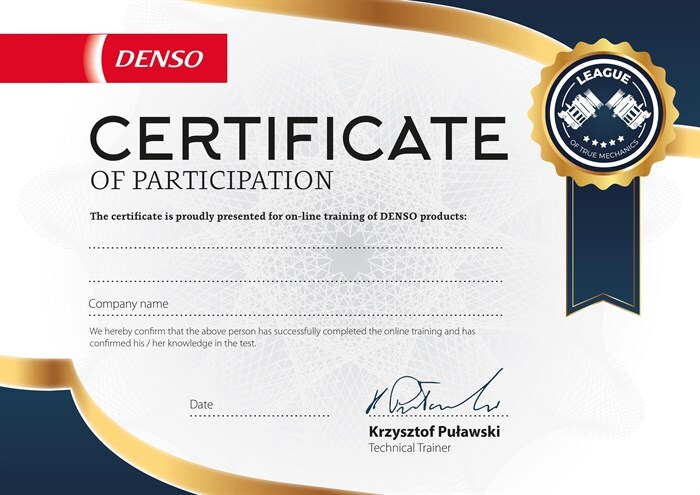 Updates in the pipeline
Since the initial launch of denso-technic.com, the DENSO aftermarket team has been working not only to expand its functionality but also to ensure its interface is as clear and easy-to-use as possible.
Along with the new glow plugs course, the next update will see the service vastly grow its reach. Already having expanded from Eastern Europe countries to cover the UK and Ireland, the courses will soon be made available also in Norway, Denmark, Iceland, Greece and Ukraine.
Tereza Čechová, Marketing Manager DENSO Central & Eastern Europe, commented: "Our aim in digitalizing our training content was to deliver real benefits to technicians. The latest updates to denso-technic.com increase those benefits further, both for new users and existing ones.
"We're committed to reaching as many technicians as possible and to giving them practical ways to brush up their skills and improve their service to customers."
Technicians can access the training and join the League of True Mechanics by visiting: www.denso-technic.com.