DENSO extends Wiper Blade range to cover 90% of total car fleets
38 new Flat Blade Part Numbers join DENSO's leading Wiper Blade range
DENSO's outstanding Wiper Blade range has reinforced its extensive catalogue, adding an additional 38 new front Flat Blade Part Numbers, enabling workshops and factors to offer high-performance wipers for even more vehicles.
One of the world's leading suppliers of Wiper Blades to the OE industry, DENSO uses its OEM expertise to provide aftermarket customers with the highest quality parts, developed and tested to the highest standards.
The 38 part expansion to the DENSO range will add 18 million UIO coverage bringing the total range coverage to 298 million vehicles - now 90% of total car fleet coverage.
The new Part Numbers are Flat Blade sets with an OE type connector for LHD and RHD applications. The Part Numbers cover a total of 1450 car models out of a total range of 22950, and 200 OE part numbers links out of a total range of 1300.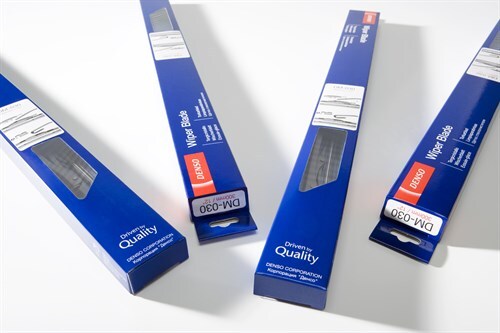 DENSO's Flat Wiper Blades are produced and developed according to DENSO's strict standards and combine OEM innovation and quality. The highly durable wiper blades offer OE fit and function and superior quality to help customers to achieve hassle-free vision in snow, sleet or rain.
The update benefits workshops which can the fit the blades into most popular models including the Ford Mondeo mk 4, Ford Fiesta mk 6, and many Volkswagen, Audi and Skoda models to name a few.
The range includes Flat, Conventional (Spoiler, Curved and Read), rear and Hybrid Wiper Blades, retrofit Hybrid and retrofit Flat range and comes with easy fitting options such as bayonet, hook or twin screw installation systems. The range is available now and has already seen wide coverage and unique applications for Asian and European cars.
Find out more
Further details of DENSO's Wiper Blade range are available online at www.denso-am.eu, on TecDoc or from your local DENSO Aftermarket sales contact.