Thermal System range updated with 59 parts
Introduction of 59 new Part Numbers into DENSO's Thermal Range strengthens sales opportunities for workshops and distributors
DENSO's Thermal Range has reinforced its extensive catalogue, announcing a significant expansion of an additional 59 new OE-quality Part Numbers.
The range addition will strengthen DENSO's Thermal Systems offering, covering 650 additional applications linked to 90 OE Part Numbers and allow distributors to present an even broader selection of OE-quality Thermal Parts. The new Part Numbers consists of 32 Radiators, 21 Condensers, 4 Intercoolers and 2 Engine Cooling Fans.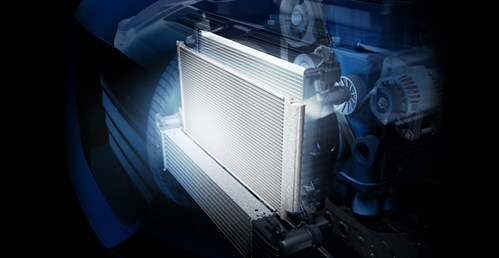 As the world's leading developer and producer of original equipment cooling parts and systems, DENSO uses its OE expertise to provide aftermarket customers with the highest quality parts, developed and tested to the highest standards. Its Thermal Systems and components are designed to ensure long lasting and efficient performance and to enhance driver and passenger comfort while reducing fuel consumption.
Jan Splinter, Product Manager Thermal Cooling Systems at DENSO Europe said: "The extension to the Thermal Systems product line-up will give workshops and distributors the ability to offer an increased number of high-quality DENSO products to the end consumer. The improved, updated catalogue ultimately means more sales and upselling opportunities, and garages will be able to not only boost the satisfaction of their customers but also ensure increased consumer retention."
Starting February 2017 the new parts can be found in the DENSO E-catalogue and Tecdoc.
Find out more
The range update can be viewed at this link: AC & Engine Cooling
Further details of DENSO's Thermal Systems range are available online at www.denso-am.eu, on TecDoc or from your local DENSO Aftermarket sales contact.