Thermal Systems range updates to keep customers cool over summer
Leading Thermal range introduces 35 new part numbers, including additional Condensers, Cabin Blower Fans and Intercoolers for greater coverage ahead of the summer heat waves.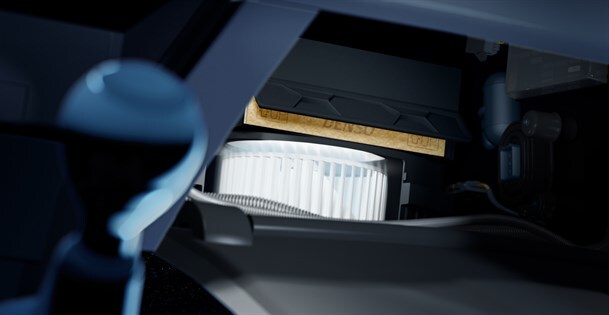 DENSO is introducing 35 all-new part numbers to its leading thermal range, bringing further coverage of key manufacturers for servicing over the summer.
The large range update spans several product lines, adding five Condensers, nine Cabin Blower Fans, ten Intercoolers, nine Radiators and two Radiator Cooling Fans.
Highly consolidated, the expansion covers 355 additional applications, matching 58 OE part numbers for several manufacturers, including Opel, Peugeot, Citroen, Renault and Fiat.
Releasing during what has been one of the hottest summers for much of Europe, the update will give workshops and technicians more opportunities to supply OE-quality Thermal parts to ensure customers and their cars keep cool in the heat.
The new parts will be available to order from July 2017, and can be found in the DENSO E-catalogue, and the new parts will be in Tecdoc from August 2017.
Jan Splinter, Product Leader, Thermal at DENSO Aftermarket & Industrial Solutions, commented: "By adding new OE-quality parts to the range, technicians will be more able to supply replacement parts featuring the most advanced technology, ensuring performance meeting the highest industry standards, even during the extreme weather conditions over the coming months."
With DENSO Thermal products fitted as original equipment to a significant portion of the European car parc, DENSO is one of the leaders in Thermal Systems, manufacturing components to enhance driver and passenger comfort, all whilst maintaining optimal performance and reducing fuel consumption.
The full overview of the update by product line can be found below: