Alternator technology: powered by change
Alternators play an essential part in keeping the various functions of a vehicle running simultaneously, and are under constant pressure to accommodate new features. Ruslan Leontiev, Product Manager at DENSO Europe, explains how manufacturers have kept alternators ahead of the increasing technology and intelligence within cars.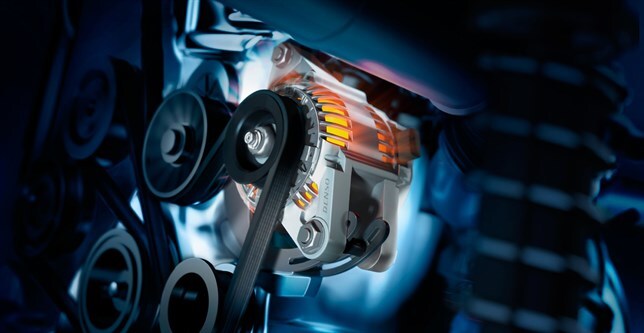 The alternator delivers a critical function; converting mechanical energy into electrical energy, and supplying power to the various electrical loads. When power supplied by the alternator doesn't match the required electrical load, the battery temporarily supplies extra power to the electrical equipment. However, with the evolution of more 'intelligent' vehicles featuring equipment such as navigation systems and complex electronic control panels, the demands placed on the alternator have increased dramatically.
Of course, powering the engine management system (EMS) mechanisms such as engine ignition and fuel injection involves continuous and heavy loads. New EMS systems cause an even greater drain due to the increased number of sensors and actuators in modern vehicles.
However, the biggest drain on battery at a component level will most likely come from advanced headlights, heated windscreens, wiper motors, blower motors; all standard features of modern vehicles.
The abundance of in-car technology has made alternators essential to running the engine, but have also become responsible for providing all of the comforts of technology commonplace in modern vehicles. With the continual need for higher power outputs without compromising weight limitations and improved environmental standards, Alternators have needed to develop in parallel; meeting this demand for additional electrical output.
Alternator development: a history
The manufacturing focus has always been centred on producing more efficient alternators, mainly achieved by making the copper wires in the alternator stator coil more densely wound, minimising energy loss. This was pioneered in DENSO's rectangular segment conductor for its stator coil.
DENSO was the first manufacturer in the world to use a rectangular conductor for its stator coil. This development was a breakthrough - increasing the winding density from 45 to 70 percent. This advancement enabled the creation of an alternator that is 20 percent lighter, and increased the power output by up to 50 percent in comparison to conventional types.
Modern vehicles, particularly luxury models and larger vehicles, now require higher output alternators due to the increase in electrical power consumption through complex in-car electronics. To meet these requirements, manufacturers have gradually developed higher output alternators with stronger efficiency credentials. Previously, lightweight, air-cooled alternators offering more than 150A were a rarity. Nowadays, it's relatively commonplace to use a compact alternator offering more than 200A, particularly for new or high-end car models, and this is only increasing.

Meeting the demands of the modern vehicle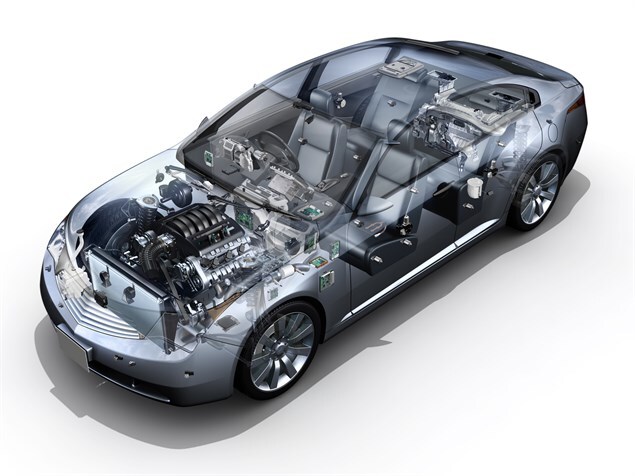 To further adjust to the rise in vehicle technology and the increased load on alternators, manufacturers have developed improvements including reinforced brushes and enhanced diodes, allowing alternators to cope with heavy demand whilst minimizing the effects to the lifetime of alternators.
The most recent developments have focused on 'Smart Charging'; technology that allows the alternator's regulator and engine ECU to communicate and interact with one another. This emerging technology offers reliability and precision in the control of alternator output generation and distribution. In addition, charging times can be further increased, while it also enhances engine performance, idling stability with soft-start delay and load response control features.
Looking ahead
EVs are radically changing the manufacturing landscape, and are set to play a big part of the future of the automotive industry. Whilst this will enable further advances in alternative motor-generator technology, the future is bright for alternator technology. In comparison to the various hybrid concepts, which incur significant costs for an ROI through fuel economy, emerging start-stop technology will continue to offer a far more cost-effective solution.
The market is currently dominated by start-stop systems that utilize enhanced starter motor and high-efficiency alternators and will be the key feature to be used alongside other fuel saving features - and can make a big contribution toward achieving the stringent emission legislation in 2020 and beyond.
Pioneers of leading Alternator technology for modern cars, motorcycles and commercial vehicles, DENSO has become the world's largest OE rotating machine manufacturers, with 33.4 percent global market share.
This expertise has been transferred to the aftermarket, and DENSO's extensive programme now includes 221 Alternator part numbers and 1,236 unique OE references covering 2,413 unique applications.
Find out more

For more information about DENSO's range of aftermarket products, please visit www.denso-am.eu or to find your nearest DENSO distributor or stockist, visit www.denso-am.eu/where-to-buy