Wiper blades range introduces 26 new part numbers
DENSO Aftermarket has reinforced its Wiper Blade range with the addition of 26 new part numbers. This range update offers customer an additional 7 new Flat Blade sets and 19 Rear Blades to the current DENSO range.
> All DENSO Wiper blades within the range are produced and developed according to DENSO's strict regulations and meet OE standards.
> The new part numbers are Flat Blade sets and Rear Blades with an OE type connector, bringing the total range to 206 Part Numbers of which 115 Part Numbers are Flat Blades.
> The range expansion covers a number of interesting applications including Audi, BMW, Mercedes-Benz, Opel and Volvo.
> The new range is available in TecDoc from April 2017 and in the DENSO E-Catalogue from March 2017. The updated paper catalogue will be available in April 2017

Part numbers, OE references and applications overview: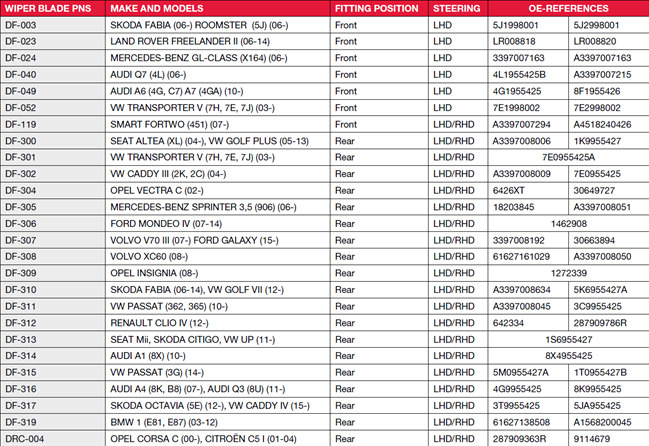 Find out more
Further details of DENSO's Wiper Blade range are available online at www.denso-am.eu, on TecDoc or from your local DENSO Aftermarket sales contact.