New spark plug and glow plug catalogue released for 2018
DENSO Aftermarket has one of the most comprehensive spark plug and glow plug ranges on the market, and the new catalogue offers a complete overview.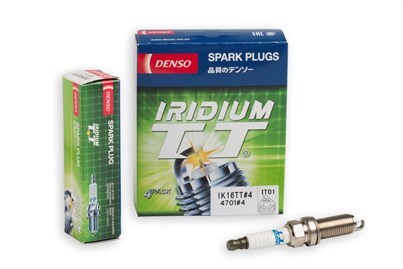 Along with the latest product updates, the catalogue provides customers with installation best practices and product characteristics, in addition to product information and cross references.
The catalogue contains 13 new spark plug and 9 new glow plug product numbers, an application table and a buyer's guide, to ensure that DENSO customers can always choose the right product for almost any vehicle. The PN of the new catalogue is DESG17-0001.
Gilbert Couvert, Product Manager, Spark Plugs at DENSO Europe Aftermarket said: "This catalogue update means that our customers will be armed with the latest product information as they head into the New Year."
"We hope that the extra information that's included in this new catalogue will really add value for our customers and make product selection even easier for spark plugs and glow plugs."
For more information about DENSO's range of aftermarket products and to find your nearest DENSO distributor or stockist, please visit: .
To access the full online catalogue, please visit Ignition Downloads