Leading Compressor range adds eight new reciprocating compressor part numbers covering major vehicle manufacturers
DENSO has expanded its A/C Compressors range to incorporate past and present models of Porsche, Mercedes and Toyota vehicles.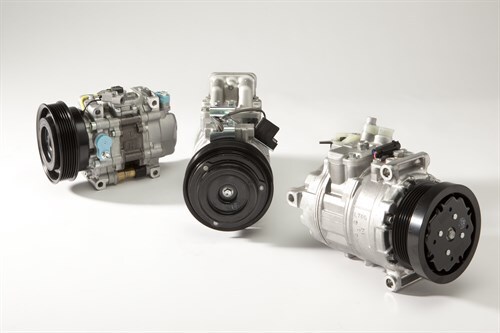 Ensuring workshops can provide customers with the best OE-quality Compressor replacements, DENSO has introduced eight new reciprocating compressor part numbers to its leading range.
Covering an additional 37 applications and matching 19 OE references, the new part numbers bring enhanced coverage for Porsche, Mercedes and Toyota, allowing workshops to fit OE-quality replacements on some of the most popular models on the market.
Reciprocating type compressors in the current range include: 10 PA Compressors, 10S Compressors, 6SBU, 6SEU Compressors, 7SBU, 7SEU Compressors and 5SE, SL Compressors.
Details of the update can be found in the table below: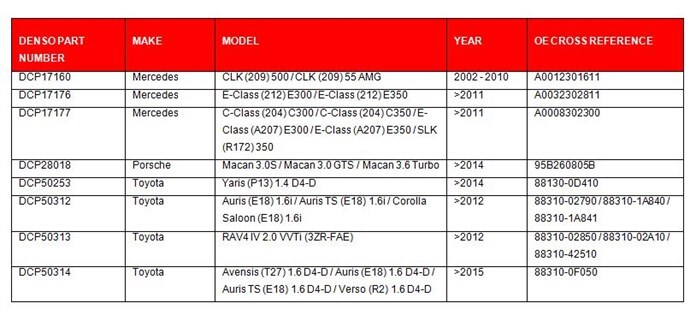 All DENSO A/C Compressors arrive at workshops new, fully assembled and finished to exacting OE standards. They are small and light-weight for ease of fitting. Built for customer satisfaction, the OE-quality components emit minimal noise inside the car, and are quick-starting to ensure customers can keep cool all year round.
Richard Busscher, Product Manager, Compressors at DENSO EU said: "This latest update ensures DENSO can deliver an even greater coverage across the European car parc of some of the most popular, premium models.
"Fully functioning A/C systems are key components of a vehicle, no matter the season, and the benefits to garages of fitting OE-quality Compressors are clear to see, as DENSO Afterrmarket compressors are currently helping 39% of the European car parc keep cool."
Find out more
Further details of DENSO's Compressor range are available online at www.denso-am.eu, on TecDoc or from your local DENSO Aftermarket sales contact.