DENSO driving towards lower diesel emissions
Diesel-powered vehicles represent a significant portion of the EU car parc and DENSO's Glow Plugs and Common Rail System technologies have helped drive down diesel emissions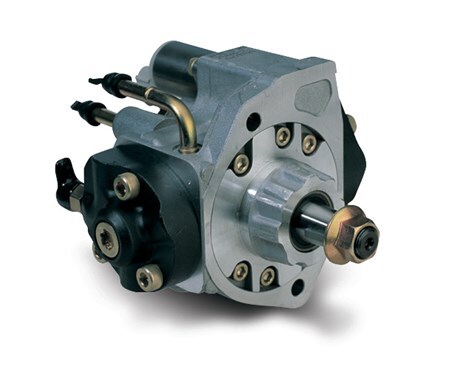 Although the recent industry trend shows a move towards electric fueled vehicles, diesel-powered vehicles will remain a significant part of the automotive industry with the latest innovations from manufacturers, including DENSO, reducing emissions and making diesel technology more efficient.
Over the years technology has helped the diesel engine to become increasingly efficient and DENSO has achieved a number of key milestones in the pursuit of lower emissions and better performance. The result is that a large proportion of the diesel vehicles on Europe's roads today are significantly more efficient.
Leading the way in diesel development
A number of DENSO industry-first technologies have helped clean-up diesel engine emissions, including:
1991 – DENSO becomes first OE manufacturer of Ceramic Glow plugs, improving starting performance of diesel engines and lowering emissions
1995 – DENSO pioneers production of the first Diesel Common-Rail system, furthering efficient fuel consumption
2002 - World's first 1800-bar Diesel Common Rail fuel system introduced by DENSO with the increased pressure increasing fuel efficiency, improving performance and lowering emissions
2005 – Highly responsive Piezo Injectors added to the 1800-bar Diesel Common Rail system to further increase fuel economy.
2013 – DENSO achieves highest injection pressure of 2,500 bars which increases fuel efficiency by up to 3% whilst reducing particulate matter in emissions by up to 50% and the release of nitrogen oxides by up to 8%.
Diesel Innovations
DENSO's Common Rail Injection diesel system and Glow Plug technologies have been developed to ensure diesel cars can meet the strict exhaust gas regulations of the 21st century whilst improving engine performance for drivers.
Ceramic Glow Plugs - contain a ceramic heating element which holds a high post heating temperature for longer, contributing to lowered engine emissions.
Common Rail Systems - manages the delivery of high pressure diesel fuel to cylinders which ensures the fuel used is ignited at the right temperature and location for cleaner emissions.
Diesel Fuel Filters - remove impurities and water from the diesel to ensure cleaner fuel is delivered to the engine.
The use of these advanced diesel components has helped workshops and manufacturers ensure diesel engines on the road today are the most environmentally-friendly to date. DENSO's diesel components are fitted as OE for major car manufacturers including Toyota, Mazda and Ford, and this OE expertise has made them popular choices for the aftermarket.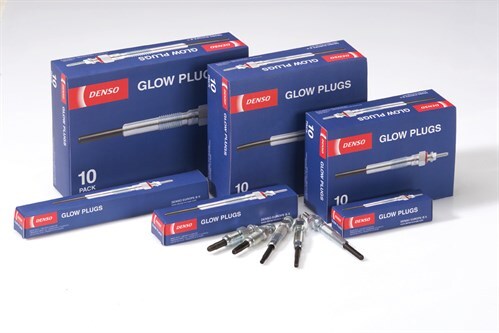 Glow Plug technologies
DENSO added a ceramic heating element to its advanced Glow Plugs, which can be heated to high temperatures to support engine starts in as little as two seconds.
The ceramic can hold a high post-heating temperature for up to six minutes, even from a cold start. Available to workshops, the heat resistant properties ensure reliable engine starts using minimal fuel, helping to lower diesel engine emissions whilst boosting customer satisfaction.
Common Rail Systems
DENSO's Common Rail system remains one of the most popular across the automotive world. The advanced system consists of a supply pump, common rail, electronically controlled injectors, sensors to detect the requirements of the engine and a computer (ECU) to control these devices.
The unique Diesel Fuel Injection Pump delivers high pressure fuel to the fuel rail which in turn supplies the injectors. The fuel is then precisely injected into highly compressed air within the combustion chamber to optimise combustion and lower emissions.
The Diesel Fuel Filter is contained within the Fuel Injection System. Manufactured to OE standards, the filter works to remove impurities and water content in the diesel fuel, preventing the fuel from freezing whilst ensuring cleaner diesel fuel is combusted in the engine.
DENSO's diesel components are available for a range of popular car models across the aftermarket.
For more information about DENSO's range of diesel aftermarket products and to find your nearest DENSO distributor or stockist please visit www.denso-am.eu