Futureproof your workshop with DENSO
The past few months have brought more change than ever to workshops across Europe, with repairers pushed to quickly adapt business models and find new ways of delivering vehicle services to customers. While periods of forced business closure may be beyond us, technicians will no doubt be concerned about any potential future disruption that may affect their garage businesses. In this article, we outline some of the ways repairers can futureproof their business models to ensure service is not significantly disrupted, whatever the future brings.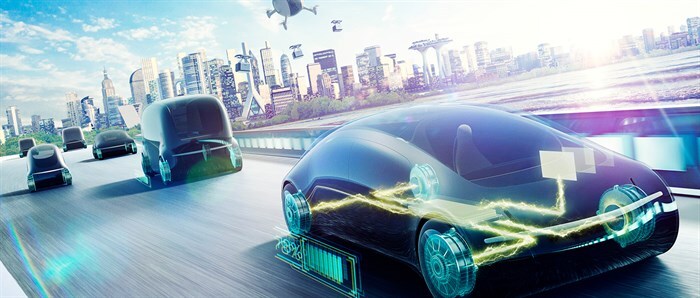 A CASE of adapting
CASE is the acronym for Connected, Autonomous, Shared, Electrified – the four big trends set to shake up the automotive industry and aftermarket. We've already seen all the major vehicle OEMs pledge to electrify their ranges throughout the next few years and it's increasingly likely that electric vehicles will reach the aftermarket within the next decade. This demands a new skillset for workshop technicians; electric vehicles have different routine maintenance requirements to petrol and diesel vehicles and require knowledge of low and high voltage technologies and an understanding of their potential dangers.
Another trend likely to impact maintenance routines is the rise of ride-sharing, triggered by the continued development of autonomous vehicles. Though current concerns around hygiene and the spread of Coronavirus means Mobility as a Service may still be a few years off the mainstream, concerns around climate change and the environment are still likely to bring it to the fore eventually. As ride-sharing negates the need to own a vehicle, the future could bring an increase in businesses owning vehicle fleets which are rented out on demand, offering a different type of customer base for repairers to adapt and market their services to.
Taking services to the customer
Consumerization will also impact upon future workshop business models. Just as people are becoming accustomed to ordering shopping online for next-day delivery, the same expectations are being placed on other areas of life. Traditional workshop visits are likely to decline as more and more repairers offer mobile services, such as driveway MOTs or on-demand intelligent repairs.
During extreme circumstances such as the Europe-wide lockdowns experienced in the first half of the year, the ability to deliver remote servicing and repairs with limited face-to-face human contact and secure key drop-offs enabled several workshops to maximize profit opportunities while they were permitted to remain open. By taking the inconvenience of workshop visits away from customers and taking servicing to them, workshops can significantly boost future revenue streams.
The importance of training
As emerging trends continue to impact the aftermarket, it's never been more important for technicians to ensure they continue to complete training; not only on new technologies such as hybrid and EV, but also topping up more commonly practiced skills such as spark plugs, starters and alternators.
DENSO recently launched an interactive e-learning platform to help repairers in their personal and professional development. The platform offers development courses in all major DENSO areas of focus, from air conditioning to spark plugs, and also includes a competitive element in the League of True Mechanics. For more information about DENSO's e-learning platform, read this article.
Globalization of distributors
The recent announcement from Euro Car Parts that it is to become LKQ Euro Car Parts was confirmation of the impact of globalization on the vehicle parts distribution sector. Throughout the past few years we have seen an increasing number of aftermarket acquisitions, partnerships and buy-outs, from ZF purchasing TRW, to GPC's Alliance Group purchasing Todd Group. The latter brought together the worlds of passenger car servicing and heavy goods vehicles.
This acquisition trend is consolidating the aftermarket, with large brands attempting to monopolize and widening the gap between small independent businesses and larger corporations. Such activity is also affecting Independent Trading Groups (ITGs), with suppliers beginning to pull and dictate the market, rather than workshops signaling demand.
As smaller businesses struggle post-COVID, we are likely to see a higher number of acquisitions globally, bringing different segments of the aftermarket together. This creates the opportunity for economies of scale. Smaller businesses can benefit by partnering with large international suppliers who offer a 'universal proposition', allowing them to take advantage of their supplier's range and buying power, gain a competitive advantage and ultimately enhance the service they offer to customers.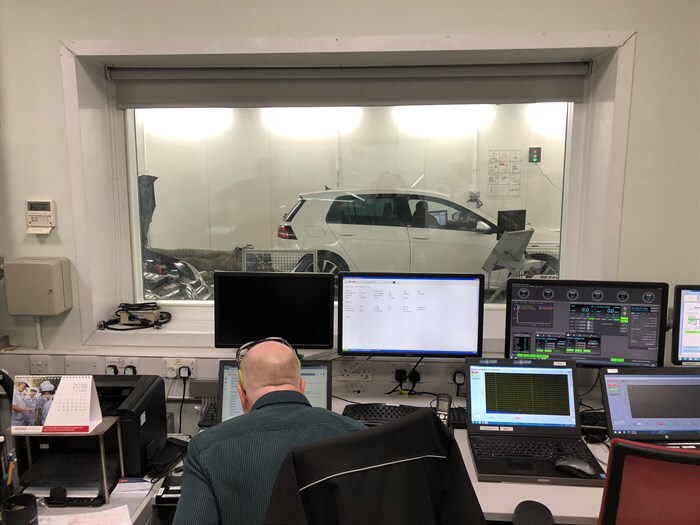 Quality first
The other way for large suppliers to compete with the acquisition world is with a focus on quality first. DENSO, for example, backs its aftermarket business up with a major OEM development program. In the Fiscal Year ended March 31, 2020, DENSO achieved consolidated net sales of approximately 5.2 trillion yen, making it the second largest automotive components manufacturer in the world. As a global company, DENSO supplies products and technologies to numerous automotive manufacturers all around the world.
This track record means aftermarket businesses can purchase replacement parts that are of proven OE-quality, for everything within the DENSO range. By recommending premium OE-quality parts to customers, technicians can give assurances that the manufacturing process, and therefore quality, is equal to that of an OE part, instilling confidence in the safety and performance of the part, reducing the need for returns, and earning customer loyalty.
The rise of national networks
Independent workshops are quickly recognizing the benefits of becoming part of a nationally branded garage scheme in an attempt to compete more successfully with main dealer counterparts. The market is currently awash with such programs and is growing rapidly.
For small independent workshops, being part of a nationwide scheme enables greater competition with main franchised dealers. It makes the repairer part of a wider national brand, with access to all the marketing opportunities this brings. Furthermore, it offers workshop customers additional protection when they take their car for a service, since the majority of garage branding schemes are highly regulated and offer a dispute resolution service on behalf of individual workshops
The vehicle maintenance and repair sector has been facing widespread change for the past few decades, with new technologies increasingly guiding OEM vehicle build strategies and technicians forced to keep up with these changes. The recent disruption to services caused by Coronavirus and subsequent European lockdowns is likely to accelerate some changes, such as the way customers choose to be serviced, while also slowing the pace of change in other areas, such as Mobility as a Service. One thing is for sure though: those repairers that can adapt and evolve their business models, working closely with major manufacturers such as DENSO, are the workshops that will come out of the next few years in the strongest and most profitable position.