Mobility that protects people: DENSO ELEXCORE technology explained
DENSO recently launched ELEXCORE, a brand that solely focuses on products for the global mobility industry. As mobility moves towards a more sustainable future, discover how DENSO is contributing with its technologies, resources, and aftermarket support.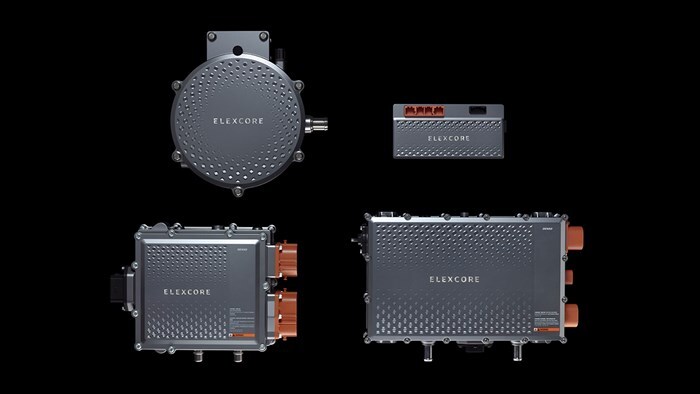 IMPORTANT NOTE: While DENSO Aftermarket is proud to share technical knowledge and experience, please note that the ELEXCORE technology mentioned in this article it's OE technology and is not yet available in our Aftermarket range.
At the heart of DENSO's expertise is its trusted capabilities in automotive parts design and production, both for OEMs and the aftermarket. To this day this remains a key strength, and DENSO also puts its proven knowledge in this field to use through training programmes to improve the knowledge of technicians around Europe.
The motor industry is over a century old, and it's changing faster than ever as we examine the effects that both private and public transport have on the environment. For those in the industry wondering where it is heading next, this article will discuss the future of electrification and mobility, how DENSO is involved, and how you can be a part of it.
What is ELEXCORE?
With global societies paying greater attention to climate change, motor vehicles have long been scrutinised for the part they play. The idea of using electric alternatives to lower emissions isn't new. But electric vehicles (EV) are a greater reality than ever before, as their share of the new car market in Europe grows. Maximizing the value of alternative mobility solutions is a challenge OEMs are trying to master.
DENSO is now developing products that offer new value for the global mobility industry, that can't be found in conventional electrification products, with its new ELEXCORE brand. The ELEXCORE range includes core components of EV and mobility technology, which include the motor generator, the battery management unit, and the inverter.
As well as product quality, ELEXCORE stands for a vision of the future of mobility, represented by the elegant branding and product design, based on the concept of "visualizing the ideal image of electric control as devised by engineers."
What components does ELEXCORE build that are crucial to EVs?
Taking the three components previously mentioned, ELEXCORE supplies motor generators which not only act as a power source to drive EVs, but also convert the tire rotation into electricity when the driver depresses the brake pedal to slow down.
The battery management unit does just that – manages the temperature and measures the voltage and current so that it's safe to use.
The inverter is another crucial component for EVs. It converts direct current electricity from a battery into alternating current, which is then sent to a motor generator.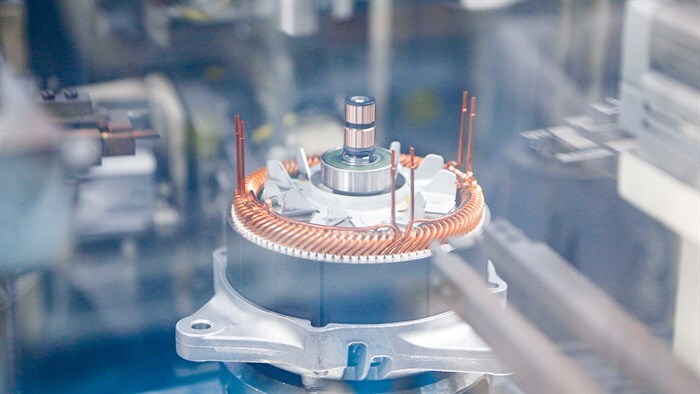 What role does it play within DENSO?
Just like DENSO's current range of parts for internal combustion engines (ICE), there is a demand for electrification products that offer value and wide range accessibility to the global mobility industry. To differentiate the new range of products and make them easier to identify, DENSO ELEXCORE products are solely available for the electric vehicle and mobility industry.
What are the benefits of ELEXCORE products and principles, as opposed to any similar competitor?
ELEXCORE products are developed with the environment in the mind, whether it's for their intended use, their production or their end-of-life options. ELEXCORE has three key values when producing technology: high quality, performance, and downsizing.
DENSO is increasing awareness of the ELEXCORE brand as it looks to offer its products to OEMs directly, as it has done with internal combustion engine (ICE) products.
Besides using ELEXCORE to support manufacturers, we're also improving our technology by increasing our engineers' motivation to develop further skills in this area.
In a short time, the ELEXCORE brand has grown to stand for value, wide range accessibility, advanced technology, distinctive design and reliable performance.
How does this contribute to sustainable goals and targets?
DENSO anticipates that interest in electric mobility solutions will continue to accelerate. By developing technology for the expected demand, we aim to be able to serve all kinds of electric mobility.
We aim to continue building our products to meet efficiency and sustainability goals. This means mobility from ELEXCORE will enable vehicles to use less energy, be safer and travel further. We'll become more sustainable as this technology becomes more widely used in mobility, decreasing the impact transport has on the environment.
Why is all this relevant to the aftermarket today?
The automotive industry is undergoing tremendous change after a century of producing mainly combustion engines for vehicles. The enthusiasm for these vehicles will continue and as a result, they will be around for a long time to come. In many countries, ICE vehicles will continue to be built, but the electric movement is gathering pace and EVs are not just being sold but also entering the aftermarket.
This means the opportunity for workshops and distributors is to cater for both ICE and EV service and parts requirements. Technicians will be able to work on both ICE and EV vehicles and grow their skillsets in both areas.
How can readers find out more about ELEXCORE products?
DENSO launched ELEXCORE products at the end of 2020, so further details about its current range will be released soon. In the meantime, keep a lookout for further details on DENSO training courses on EV components and let us help you brush up your knowledge.